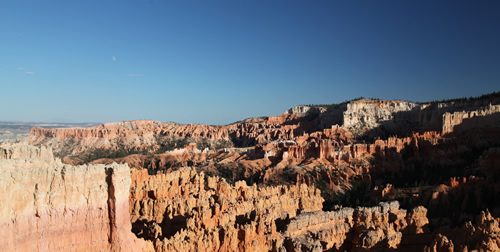 Bryce National Park
In August 2010 I visited Bryce National Park, primarily to see Utah Prarie Dogs. They were easy to spot. There is a Prairie Dog town a mile or two after the entrance gate, and is clearly signposted as such.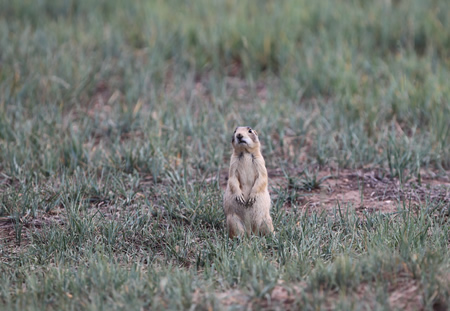 Utah Prairie Dog
If you don't want to go into Bryce then apparently the golf course at nearby Cedar City is swarming with them (thanks Scott Flamand for the information).
During a couple of hours we also saw a herd of Pronghorn, a few Black-tail Deer and there were Least and Uinta Chipmunks in the campsite.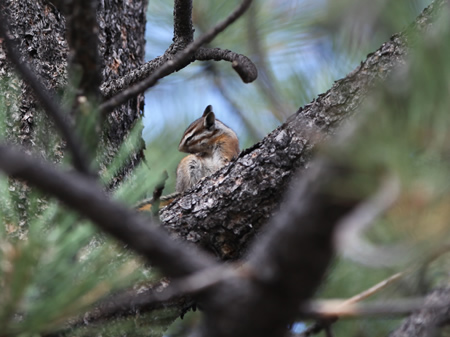 Uinta Chipmunk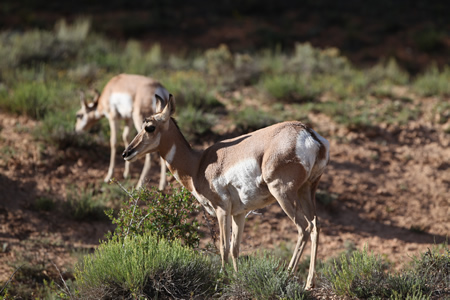 Pronghorn
Its probably also worth checking out some of the scenery....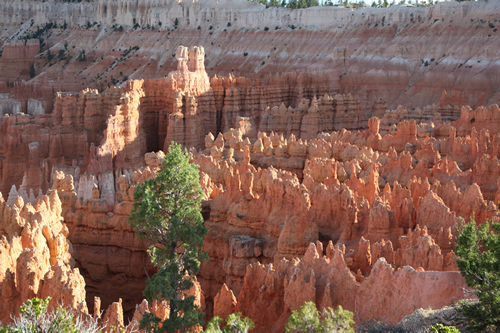 Hoodoos, Bryce
Other People's Trip Reports
The Rockies, 2012: Jan Luis Ortega, 2 weeks & 25 species including Wolves, Grizzlies and a Badger.
The Southwest, 2012: Vladimir Dinets, 1 month through NW New Mexico, N Arizona, SE Utah and Colorado with selected highlights (mainly interesting rodents and bats).
Utah 2009: Scott Flamand, 2 weeks & 35 mammals including Bighorn Sheep and several bats.