I haven't spent much time in Virginia, but I have been to DC a few times: until 2010 I didn't spot any mammals other than Grey Squirrels though. Unless you count the unusually smarmy DC waiters who are maybe a different species to the rest of us ... is it just me or are they all annoying in Washington? In New York the waiters are all wannabe actors. In DC I guess they are wannabe lobbyists which maybe explains why I want to whack them over the head with their entree of the day recommendation in all its over-confident and over-sold majesty. I digress.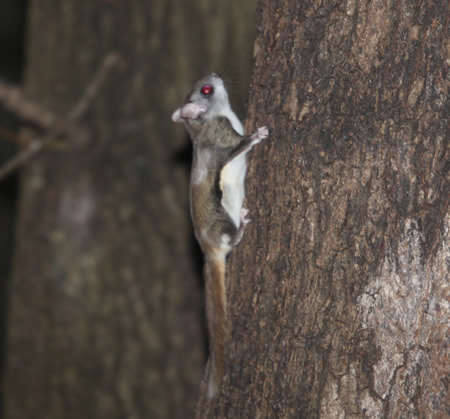 In January 2011 I was in town on a first date but didn't want to let that get in the way of a new mammal. So I met up with John Fox who had alerted mammalwatching.com to the Southern Flying Squirrels at the Long Branch Nature Centre in Arlington. They visit the bird feeders every evening in the winter it seems, and the centre puts on a public show every Saturday, although you can visit at any time. John was good enough to meet Tracy and me in town and take us to the centre. The squirrels appeared at the minute John predicted they would,and they hung around a couple of small trees immediately in front of the centre, and in and out of nest boxes which were at eye level pretty much. Although they refused to sit still for more than 2 seconds at least three animals gave good views for half an hour. At which point the extreme cold, concern for my date's tolerance threshold (she was on her first ever mammal watch), and the thought of cocktails somewhere warmer, drove us away.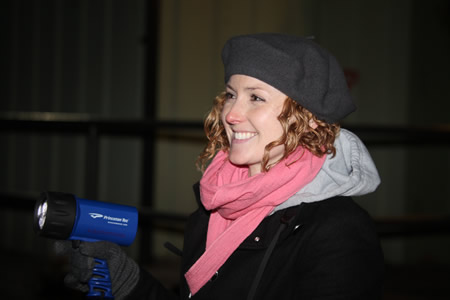 Mammal watching - a perfect first date
All the details you need are in John's post below. Thanks again to him for the original information and all his hospitality too.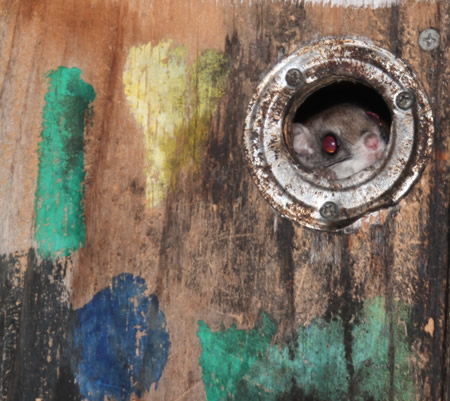 Other People's Trip Reports
Southern Flying Squirrels in Arlington 2010: John Fox.