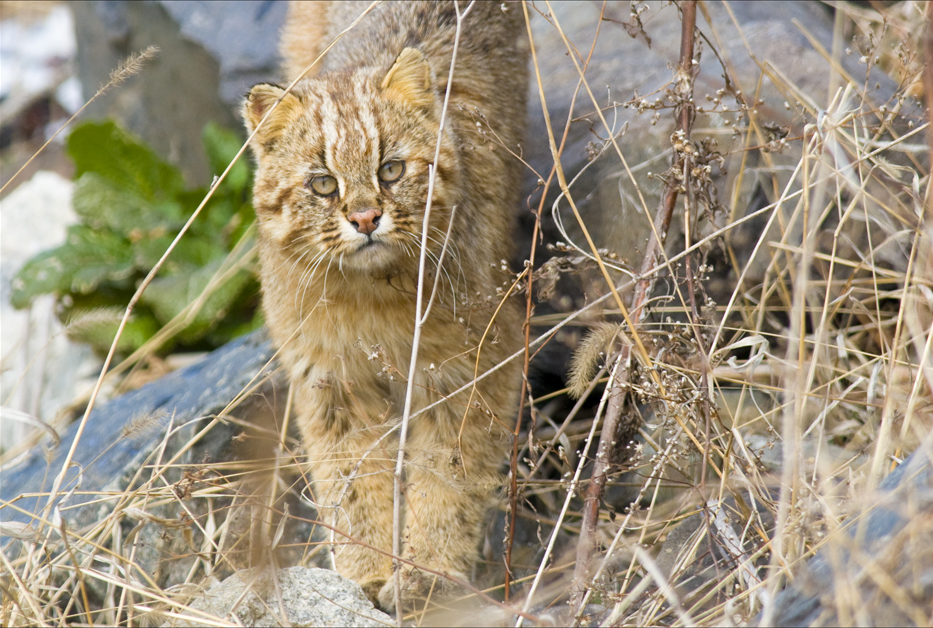 Amur Leopard Cat (photo Rich Lindie)
I was in South Korea last week and Rich Lindie and his partner Hayley took me out for a great day's mammal watching. They found me my first Finless Porpoise under the Namhae Grand Bridge then took me to Seosan where – despite the terrible weather – we saw a stack of Raccoon Dogs, Water Deer and Amur Leopard Cats (check out Rich's Amur Leopard Cat photo – they are very different to the oriental flavour).
A big big thanks to Rich and Hayley – they knew exactly where to find the animals and also make the best sandwiches in Korea!
Some pictures and more information are on my Korean page
Jon