New Trip Report -Tuscany and the Ebro Valley, Spain
I was in Europe for a the last two weeks of October. I was with my kids so wasn't doing a whole lot of mammal watching, but I did do a little in Spain and Tuscany.
I'd visited Hiumaa Island in Estonia twice looking for – and failing to see – European Mink. I missed the Mink but the contacts I made there were kind enough to arrange for me to tag along in October 2011 for some trapping in Spain that was part of a conservation project. Not only were Mink possible but so were Pyrenean Desman, some parallel trapping was underway for that species too which was high on my most wanted list. The scientists working on both highly endangered species are understandably sensitive about me giving too many details about where I saw them so this is just a brief report.
I'd planned to arrive in the valley on a Saturday after driving from the South of France. Unfortunately the Friday was the last night of Desman trapping . So….. I left Paris at lunchtime, took a train to the south of France, collected my kids after school and then drove the 7 hours to my friends' house. They were kind enough to let us stay at their place and also for me to leave the kids there. I arrived at 1am, put the kids to bed, grabbed 20 minutes' sleep and drove an hour into the mountains.
They were checking the Desman traps every 3 hours. They had caught nothing at midnight but amazingly there was an animal in the first trap we checked at 3am. What a fantastic critter. After a brief photo opportunity, and a DNA sample, it was released and swam at impressive speed down the stream. By 5am I was driving back to get some sleep stopping briefly to look at a Beech Marten.
They caught a second animal later that night.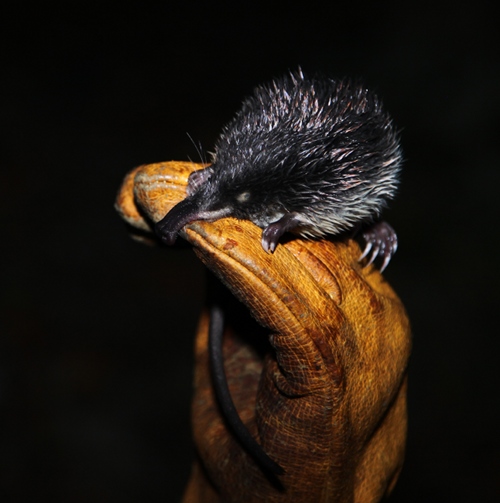 Pyrennean Desman
The Ebro valley is dry, full of vineyards and surrounded by mountains. The mountains form a barrier to incoming American Mink, which is probably why the area is a last stronghold of European Minks. Unfortunately American Minks are starting to arrive and one has to wonder how long the couple of hundred European Minks left here have left.
We spent Sunday morning checking the 39 traps that had been put out. A few animals had been caught over the past 10 days (the success rate there is something like 1 animal per 100 trap nights) and there was just one in a trap that day. A beautiful animal with a very bleak future.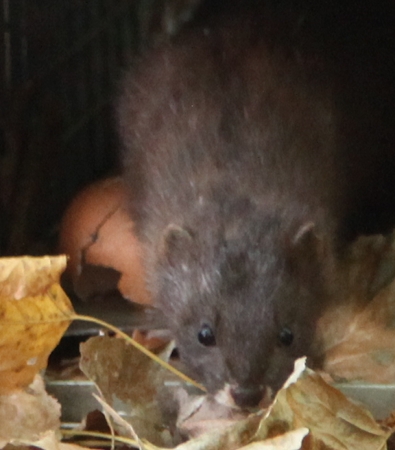 European Mink
Tuscany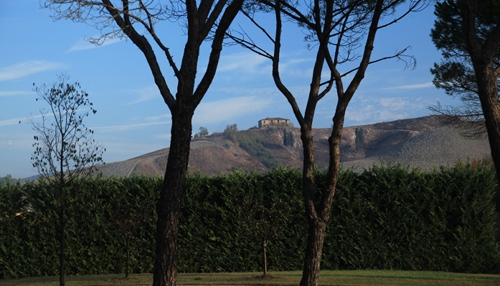 In Italy I spent a couple of nights in rural Tuscany near Certaldo where I hoped to see a Crested Porcupine. Although they are a common sight in the summer I think October is a little too late to see them often and I didn't. A Coypu – out in the middle of a ploughed field – caused a flutter of excitement though.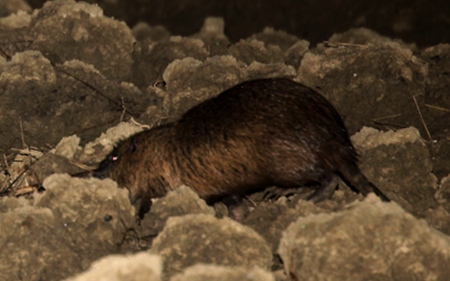 Coypu
While spotlighting around the back roads at night I did see a Wild Cat, a couple of Red Foxes, a Wild Boar and several Hares and Roe Deer.
Jon