Mike Richardson asked me to post the following pic of an animal he is trying to ID.  He says
"The mouse was captured in rocky habitat at Dunedin Farm near Beaufort West, Western Cape, South Africa. I captured many Namaqua Rock Mice (Micaelamys namaquensis), including juveniles, in the same area. However, this mouse was smaller with a proportionately shorter tail and larger ears.  It had white feet and the fur colour closely resembles that of the Pygmy Rock Mouse (Petromyscus collinus) photographed in my field guide. The mouse had a head/body length of approximately 8cm. Tail was 9.5cm.
However, despite the above I still think it may be just another Namaqua Rock Mouse. For instance the face doesn't look blunt enough for Pygmy. I've struggled to find reliable Pygmy RM photos on the internet. Any help or confirmation greatly appreciated."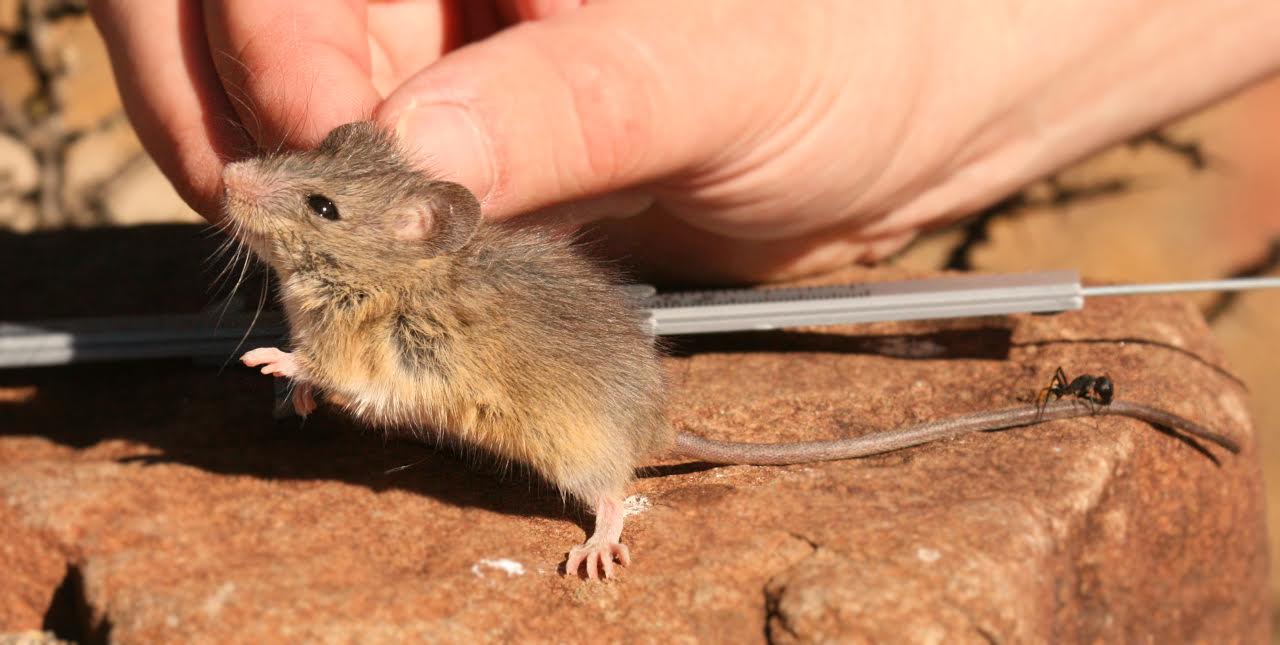 What do you think?
It looks to me like it may have lost the end of its tail which might explain why the head and tail proportions are a bit wrong for namquensis
I am going to Dunedin myself at the end of the month so maybe I can catch one too
Jon