Mystery Anomalure…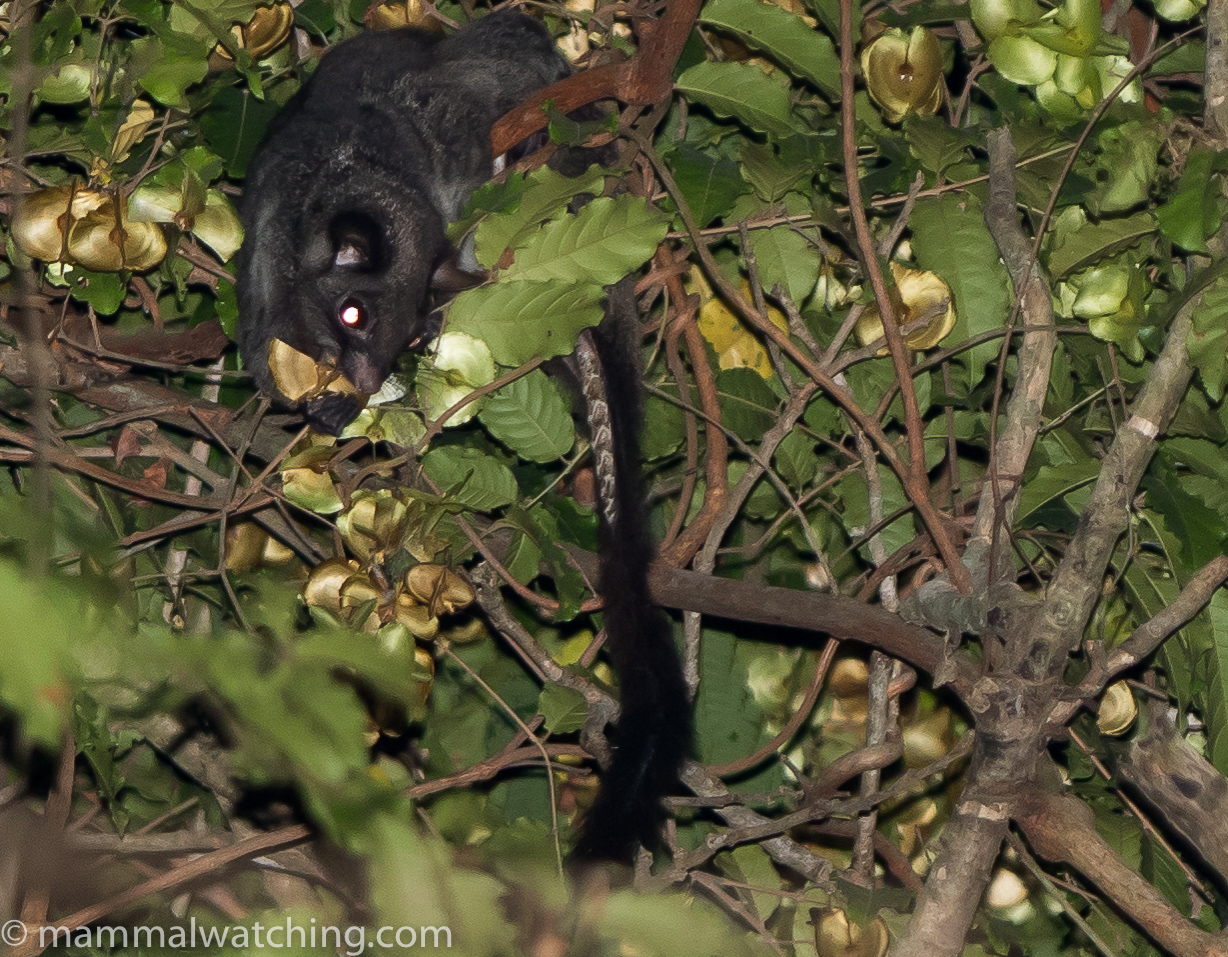 We had a long and photogenic encounter (unusual for Sierra Leone!) with an anomalure on Tiwai Island. But I am having trouble identifying it.
There is no record of Pel's Anomalure within 300 miles of Sierra Leone so far as I can tell,  but (based on what little I have been able to find on the web) this animal looks more like a Pel's Anomalure than the other contender, Lord Derby's. Although it does not have the jet black fur of the western Pel's subspecies the tail looks much longer and bushier than that of any Lord Derby's Anomalure I have seen pictures of, and the fur colour seems closer to Pel's than Lord Derby's too.
Note the western subspecies of Pel's (closest in range to Sierra Leone) has a black, not a white tail, and lacks the white edge to the gliding membrane so the animal below looks more like this subspecies than the more dramatically coloured Pel's Anomalures in Ghana for example.  See this plate for the Handbook of the Mammals of the World
Moreover this animal has fur on the outside surface of its ears, while Lord Derby's seems to have naked ears from what I can tell.
Any thoughts?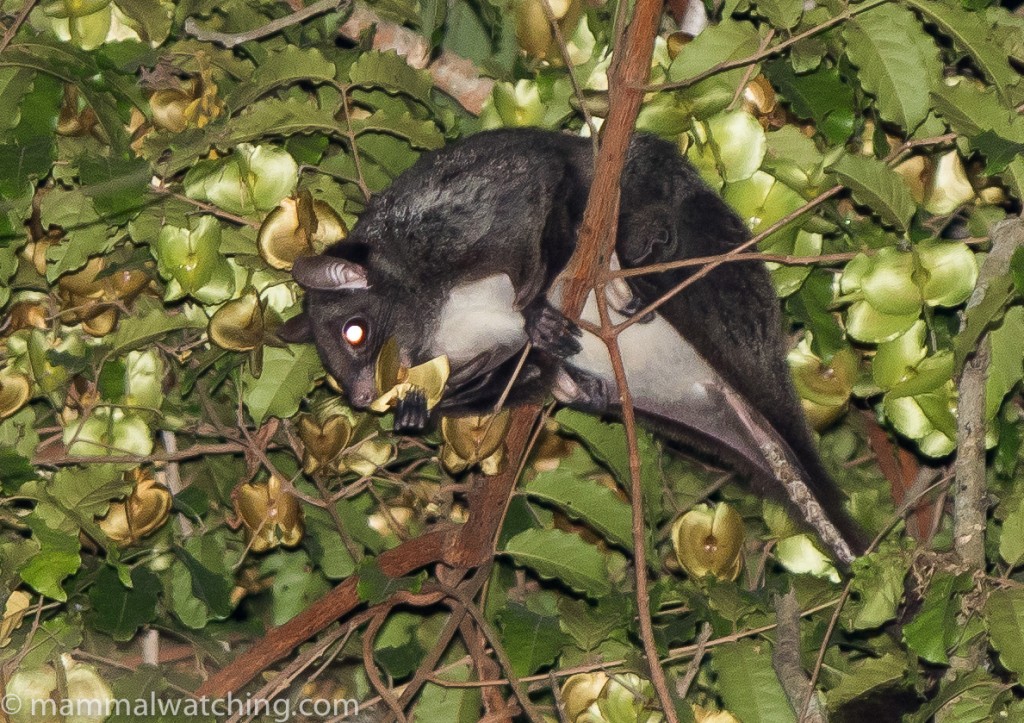 And the animal below was photographed in Gola Rainforest by Ben Schweinhart. This looks a little greyer and more "Derbyish" but still might well be Pel's.