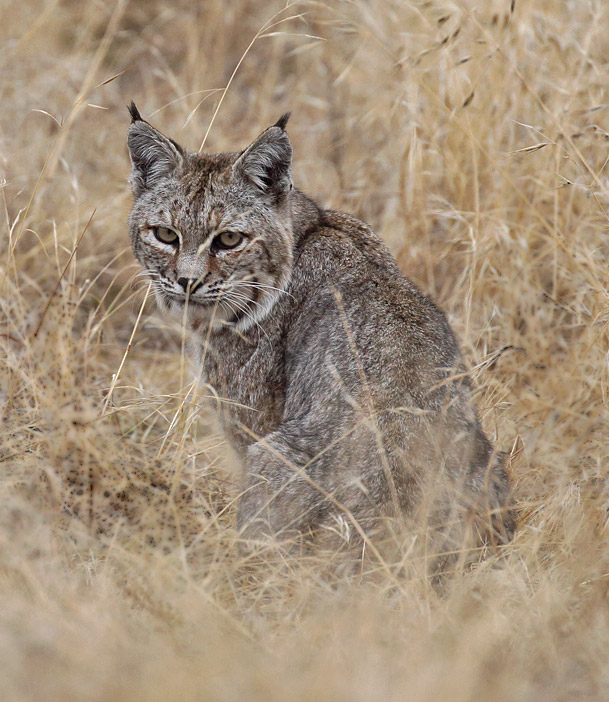 New Southern California Bobcat Site
Bobcats are easy to see unless you have not seen one yet, and one of the best features of this website is how generous people are with sharing info.
For that reason, I wanted to list a free nature preserve 1.5-to-2 hours from Los Angeles that can be good for bobcats—provided you come mid-week and mid-winter.
Wind Wolves Preserve has wind but no wolves. It is a nature reserve that joins Tejon Ranch, accessed via Highway 166 near where I-5 and Highway 99 split. You could reach it from L.A. or the Santa Barbara Coast, and it would make a good starting point for a Carrizo Plains excursion.
Supposedly summer nights are good for k-rats on the access road, though I have not tried. In winter, coyotes, bobcats, and tule elk are possible around the visitor center or along the main riparian trail that goes into the mountains up San Emigdio Canyon. (Maps are easily downloaded online.) My cousin had two bobcats during a six-mile round-trip hike in Dec 2018, and staff claim to see them fairly regularly.
Sadly, you cannot go in very early or very late, but in winter, you are likely to be the only person on the trails.
Charles Hood
Palmdale, CA
(bobcat photo credit: John Haubrich)