New Trip Report: Fazenda Bacury, Sao Paola, Brazil
Roland Wirth is a distinguished conservationist who I am pleased to say uses mammalwatching.com from time to time. He was just in the wonderful Fazenda Bacury in Brazil (see my 2013 report) and sent me a brief note. Good to hear that Bacury is still the place to see Muriquis. Also good to hear it is still not a place to visit if you want to lose a few kilograms. I still dream about the lemon meringue pie there.
Fazenda Bacury, February, 2019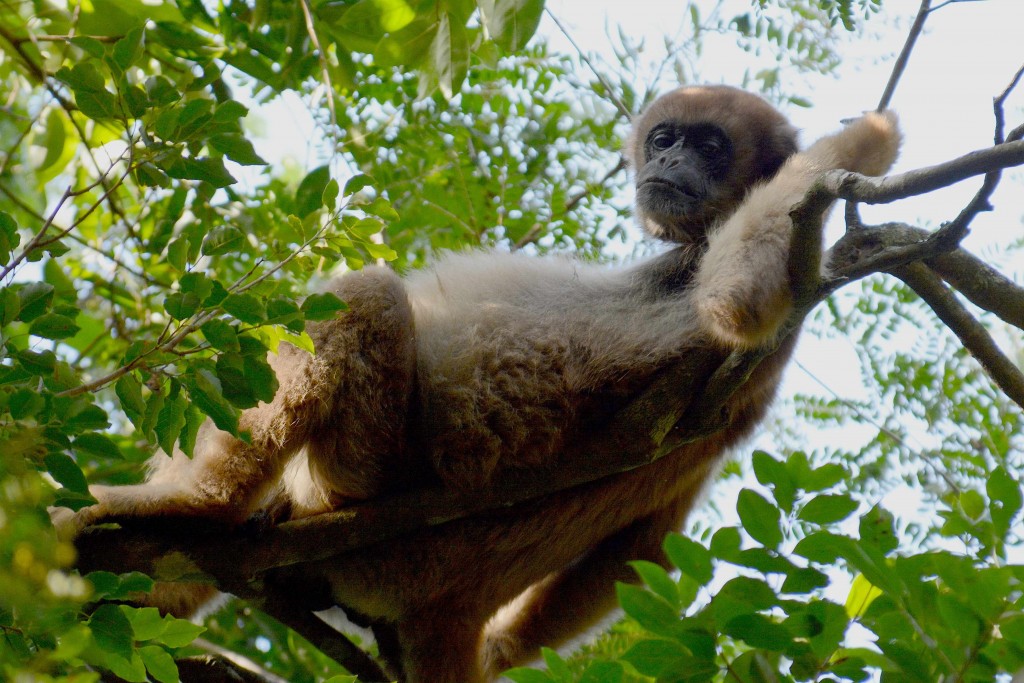 During a four weeks trip to Brazil, primarily to meet old friends and fellow conservationists and to visit zoos and conservation breeding centers from mid-January to mid February, 2019, we also visited Facenda Bacury for two days. Facenda Bacury is by now well know as one of the best places to see southern muriquis Brachyteles arachnoides.
The facenda, the hospitality of the owners and the food, was all as good as it was described by previous visitors.
We walked a total of 16 hours over two days to find the muriquis. We saw and heard capuchin monkeys Sapajus nigritus various times, heard and briefly saw Callicebus nigrifrons and had good views for quite some time albeit at a long distance, of a group of Callitrix aurita. We finally located a group of half a dozen muriquis during the last hour of our visit and observed them at fairly close range for some 40 minutes.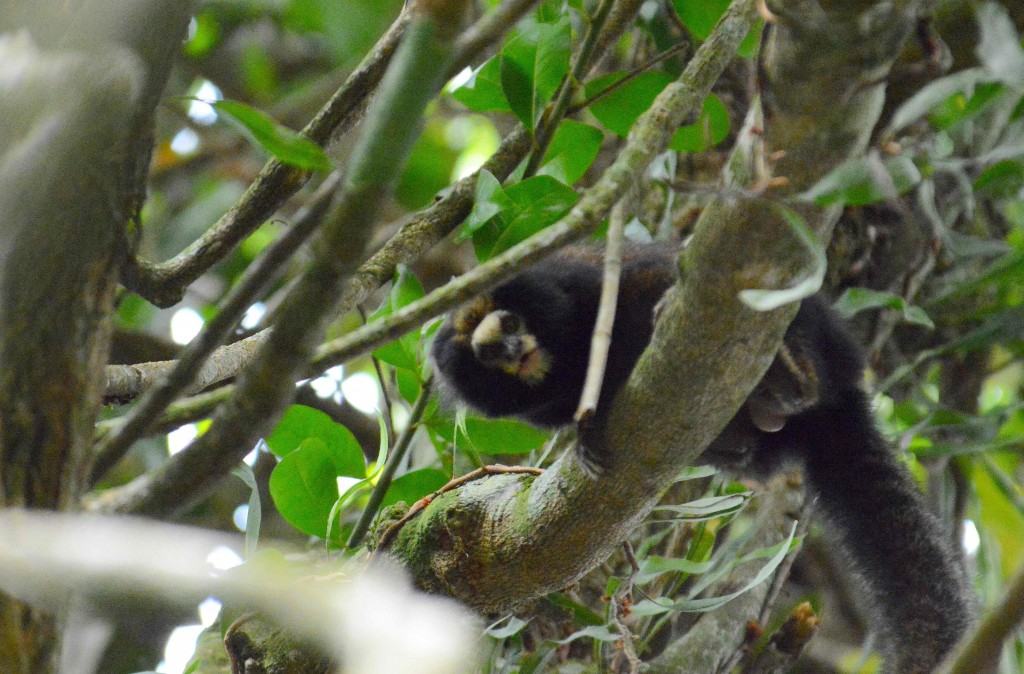 Brown howlers Alouatta guaruba were neither seen nor heard in Bacury ,but Carlos Leoncio de Magalhaes, the owner of the Facenda,. says they are definitely still present. This is very good news, because this species seems to be the most affected by the recent yellow fever outbreak in south eastern Brazil. It has been completely wiped out by the disease in many (most?) forest areas where it occurred or even was common up to two years ago. The species must be very endangered by now.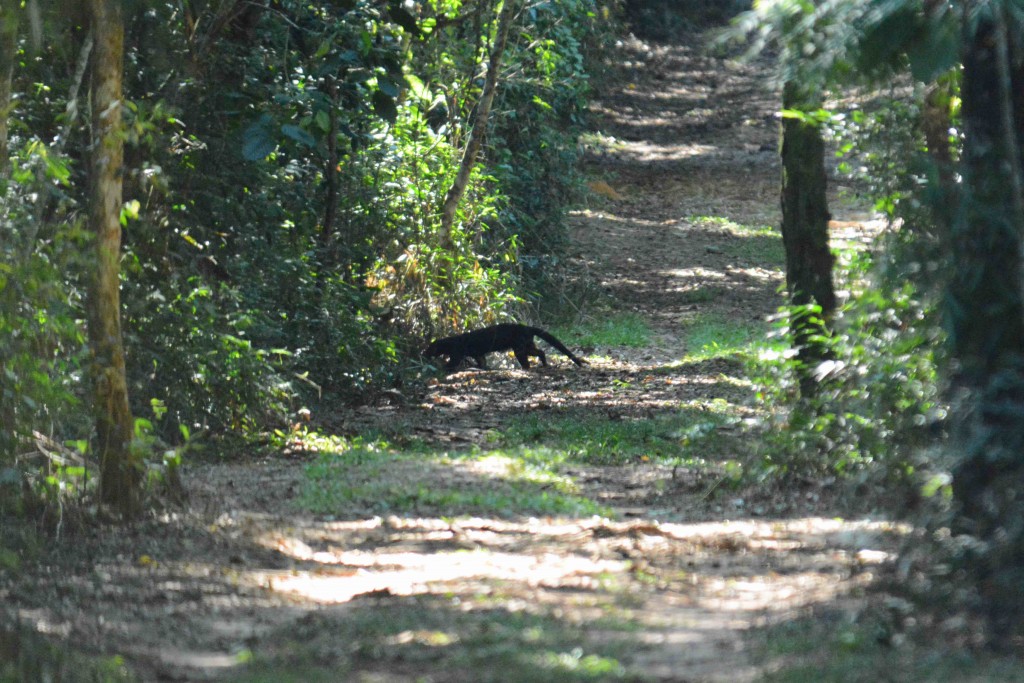 We also saw a melanistic jaguarondi Puma yagouaroundi cross our path several times one morning, but always totally unexpected and just for seconds, so only got one very poor photograph
Roland Wirth, Gauting Germany