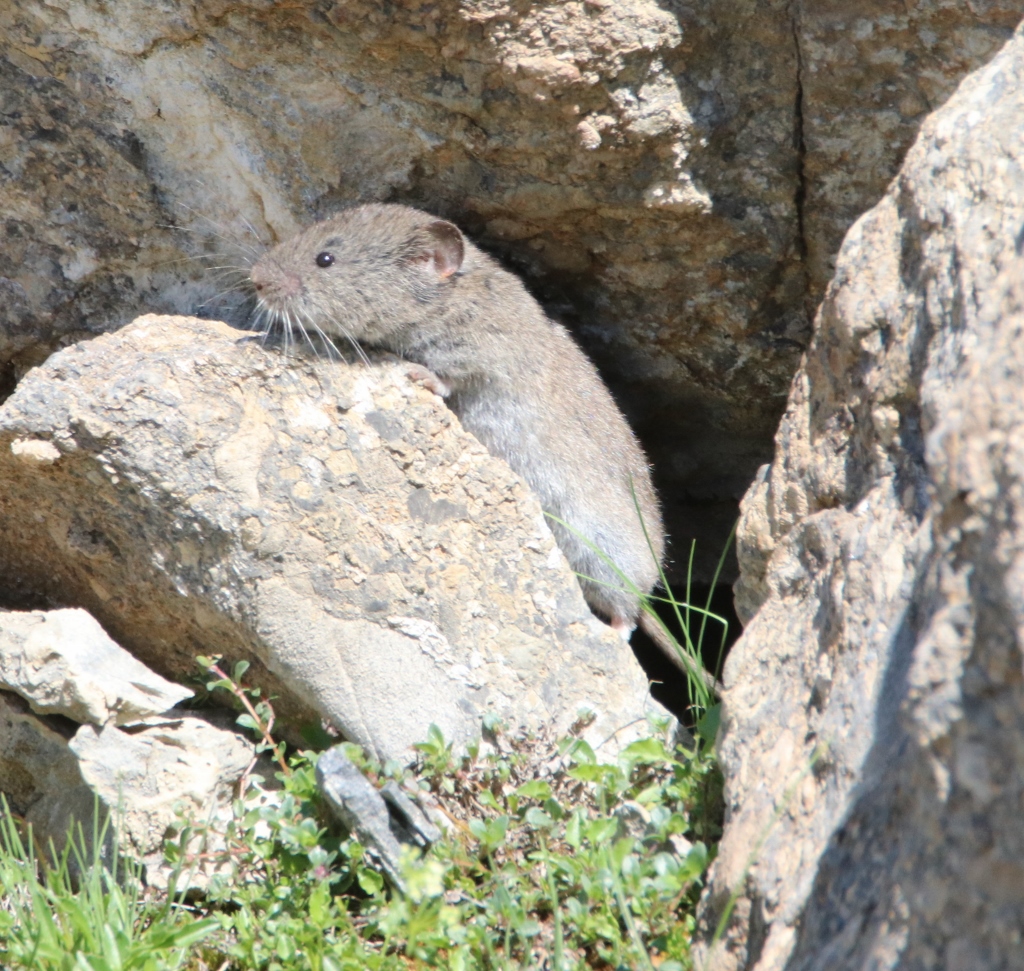 Swiss Alps – Vole ID needed
Earlier this month I spotted a vole in the Swiss Alps at around 2300m high together with a group of Biology students. Niels Schild managed to get these pictures. I don't think there are that many options for the ID, but I'd really appreciate any input! Thanks in advance!
I rule out bank vole, I've seen many bank voles, and this one doesn't look like one at all (color, tail, ears are all different). Field vole usually don't occur that high up, but maybe an adventurous individual went higher than described in my field guide. However, the tail seems too long. This is also the case for common vole. Then there is pine vole, but a pine vole would probably not venture out in open like the animal on the pictures? Also the ears seem too conspicuous. That leaves alpine pine vole and snow vole, but I don't have any experience with either… Unfortunately, I don't have a good size estimate. In my memory the animal was not particularly small or large. So hopefully, the pictures provide enough information for a reliable ID!