Advertising Two trips to Zambia's South Luangwa NP with Emerald Safaris. Feb & Mar 2020
10-night Emerald Safari, South Luangwa, Zambia
2 trips: 21Feb-02Mar 2020 and 01Mar-11Mar 2020/ Max 10 guests each trip
Organizer: Dazzle Africa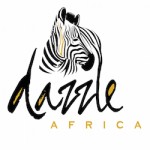 At the end of the great rift valley in Zambia lies one of the finest wildlife sanctuaries in the world, the South Luangwa National Park. It is here that we invite you to join Dazzle Africa on our Emerald Season Safari at one of the most beautiful times of the year.   During this incredible season, the Luangwa river, tributaries and lagoons are filled to the brim after the long dry season. With the water comes a staggering array of wildlife, the birthing season and birds adorned in breeding plumage.
The Luangwa valley is teeming with over 60 species of mammals. The rivers boast the largest concentration of hippo in the world, massive herds of buffalo and thousands of elephants roam the land.  It is one of the most reliable wild places to see leopard in Africa and it has the largest number of wild dogs in Zambia. Luangwa lion prides have been featured in several high profile documentaries and are flourishing, as are spotted hyena.  Endemic species include the Cookson's wildebeest, Thornicroft's giraffe, and the Crawshay's zebra.
Expert guides will lead you by Land Rover, boat and on foot to experience the wildlife and beauty that only this area can offer.  Boating through the lagoons and along the Luangwa River will be like no other experience that you have ever had, even if you have been to Africa before. Our adventure will include night drives to see many of the smaller mammals, including genet, civet, porcupine, serval, honey badger, aardvark and galagos.
Your home for 9 nights will be with the world renowned Robin Pope Safaris where you will experience rustic luxury in intimate and laid-back camps.  You'll be staying several nights in the incredible Nsefu sector of the South Luangwa National Park in Zambia's first ever safari camp steeped in nostalgia and romance.
Dazzle Africa is an expert in South Luangwa safaris and thoroughly invested in its people and wildlife. As a 501c3 nonprofit, we reinvest all proceeds from our safaris into wildlife conservation, education and community projects in the South Luangwa valley.  It's truly travel with a purpose.
Summary Itineraries for start dates 21 February and 02 March, 2020
1 night at Lilayi Lodge near Lusaka
3 nights each in South Luangwa, Robin Pope's Nkwali, Nsefu and Luangwa River Camps
All accommodations, meals, most spirits, activities, local flights and tips are included.
Not included: International flight and visa
For full itinerary and details, visit https://www.dazzleafrica.org/our-safaris/
To join, please contact nancy@dazzleafrica.org or mike@dazzleafrica.org
Level of Difficulty: Easy to Moderate