Iceland, June 2020
Executive Summary: Great country, few mammals.
In late June, Iceland was one of the first countries to reopen after COVID19. Desperate for tourism to start up again, and with essentially no COVID cases, the country welcomed all EU passport holders (including UK citizens), no matter where they lived or travelled from. You just had to pass a COVID19 test on arrival, go to your hotel and wait for the results which are available in hours. Within the country life had pretty much returned to normal: everything was open, no one wearing masks. Though I read today that the virus has remerged and some restrictions have been reintroduced.
I went there to see my kids who had been in France since March. Iceland was one of the only options open to us without having to quarantine for 14 days. So we spent two weeks together driving right around the island.
This is a very special country: the people, the sense of community, the food, the space and the scenery. We were extremely fortunate to be there when there were very few tourists and the sun shone pretty much continuously for two weeks. But there is always a catch. Iceland is infamously mammal-free, with only one native terrestrial species, the Arctic Fox. So I reckon I have now spent more time NOT looking for mammals in Iceland than I had spent not looking for them on every trip combined over the past 30 years. My daughter was delighted.
We made almost no effort to look for mammals, but here are a few snippets of information that might be useful.
Arctic Fox
Arctic Foxes should be quite widespread across the island but we only saw one. I was told that the Westfjords region is the best area to look, because they aren't hunted there. And indeed the only animal we saw was there: an habituated female, who would come to look for food around the restaurant each morning at the lovely, remote, Heydalur Hotel, my favorite hotel of the trip (and also the best food). Foxes have been denning nearby and visiting Heydalur for several years.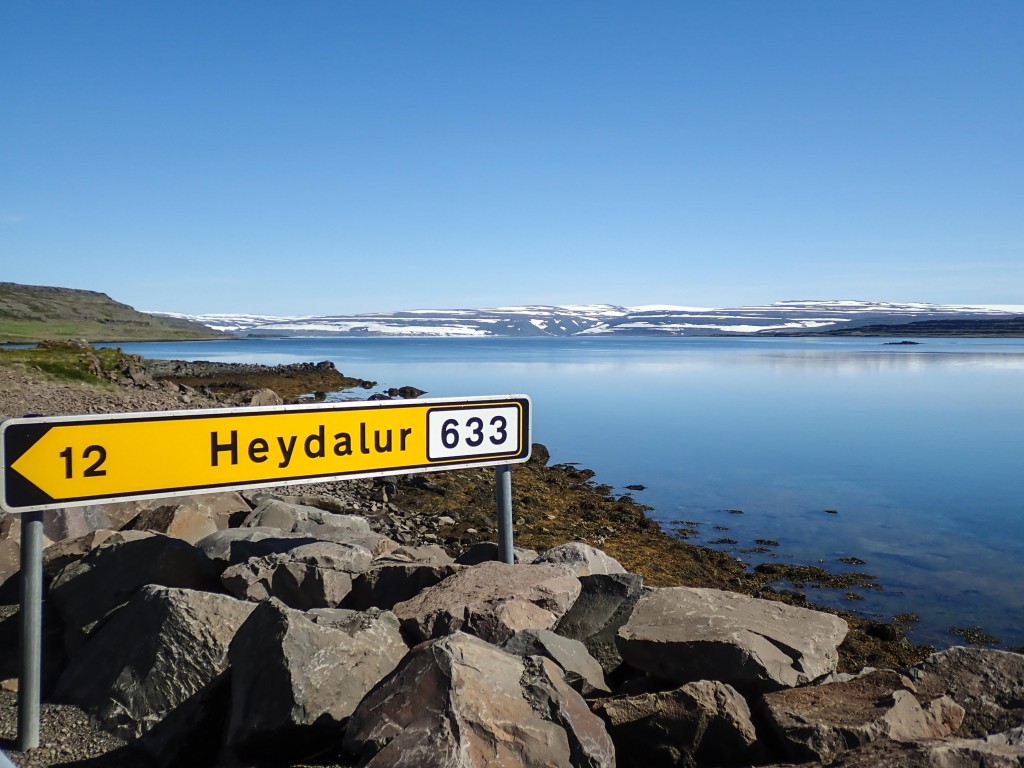 Marine Mammals
What Iceland lacks in land fauna in makes up for in marine mammals, with some of Europe's best cetacean watching. But trips are fairly expensive and there was very little prospect of me seeing anything I hadn't seen many times before so we only took one trip, out of Husavik in the north.
Husavik offers the most scenic whale watching I have ever done. Humpbacks are the main species here, with White-beaked Dolphins fairly common but hit and miss. We missed the dolphins though they had been seen by the boat before ours. Some websites list several other species off of Husavik, including Blue and Long-finned Pilot Whales, but these all seem very rare in these waters from what our guide said. They do catch Greenland Sharks often off of here which would have been cool to see.
There is whale watching all around the island, and different species seem to favor different areas. Out of Rejkavik I was told Minke Whales and White-beaked Dolphins were guaranteed, while trips off of the Snaefellsnes peninsula ought to find Orca, at least in early July.
I asked around about Bowhead Whales but there seem to be more chance of seeing one off of Cape Cod than Iceland.
Common (Harbour) Seal and Grey Seal are fairly common. We saw a few in scattered locations. There is a tiny chance of Harp, Bearded, Ringed and Hooded Seals but I imagine the chance might be a little higher in the winter and spring when the ice is melting.
So very few mammals. But if I had to chose a place to not watch mammals in, I think it might be Iceland.