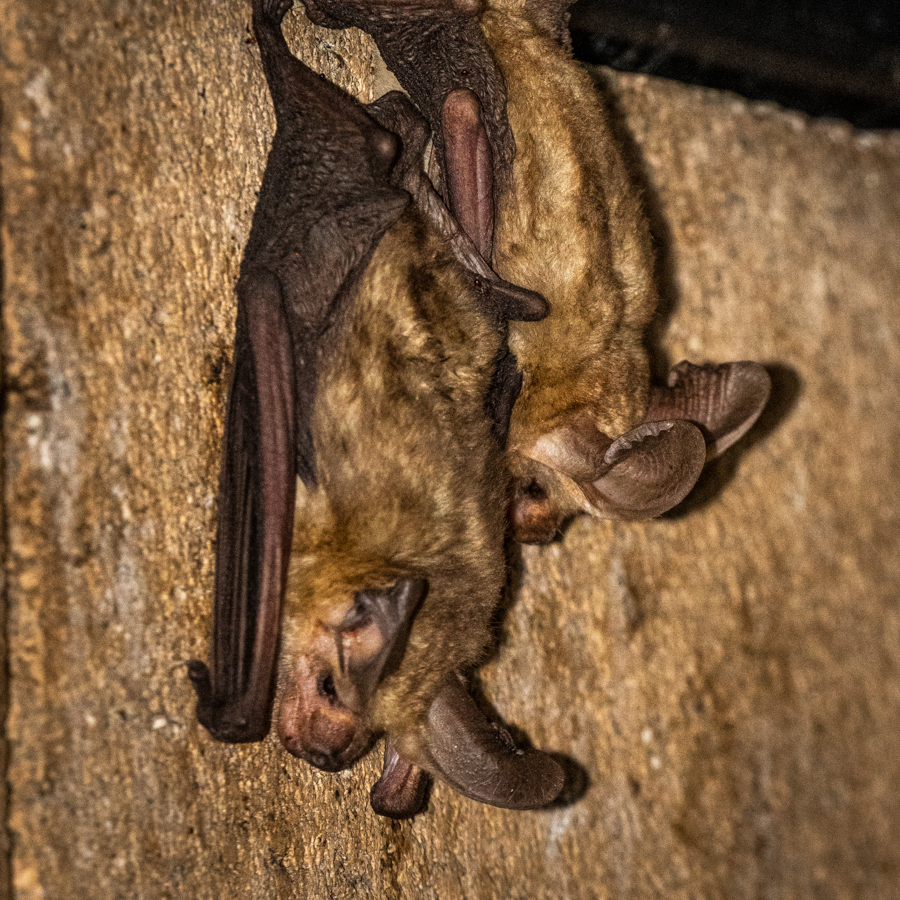 Madera Canyon, Arizona (Pallid Bat Update)
I was in Madera Canyon July 2021 with Jose Gabriel Martinez. It was just two nights, one of which was lost to the most intense storm either of us had experienced. But just to verify, yes, Coati is still possible around Santa Rita Lodge during the day, Ringtail at dusk (best chance is still via unit 18), and Mexican Long-tongued Bats were coming to the feeders on the non-storm night. Second-hand reports of American Black Bear and Puma.
New gen is this: at the end of the road, about a mile up past the lodge, there is a paved loop road that goes past car parks for trailheads. If not disturbed by bug collectors, bats use the restrooms at that end-of-road loop as night roost sites. We found a dozen Pallid Bats at the one undisturbed bathroom, which was at a picnic area closest to the downhill "v" of the loop, just before the two-way traffic resumes. Most flew off as we approached, but some allowed photos. Other species possible I suppose; we had probable Canyon Bats and Myotis spp at the lodge.
Charles Hood, Palmdale, CA