Advertising: Australian Mega Mammal Tour, April 2023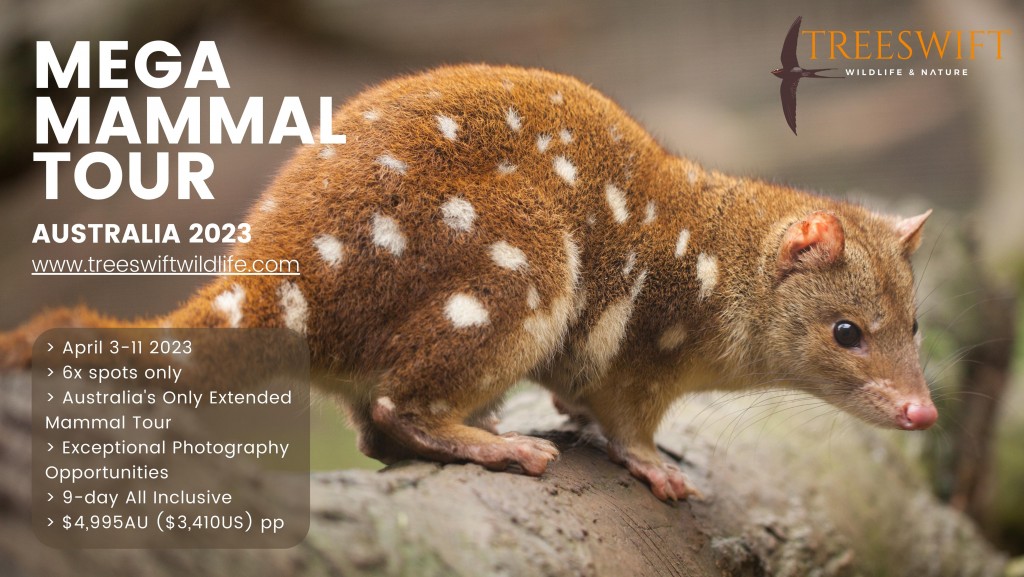 If you haven't been to Australia then here is an added incentive! Treeswift Wildlife & Nature in Melbourne are running a mega-mammal tour in April 2023 that sounds fantastic. Over 50 Victorian species are on the agenda during 9 days across the state, including some of my favourite – and hard to find – Australian mammals like Leadbeater's Possum, Eastern Pygmy Possum, Platypus, Feathertail Glider, Silky Mouse, Brush-tailed Phascogale, Spot-tailed Quoll and Brush-tailed Rock Wallaby. April 3 – 11, 2023.
Full details are here https://treeswiftwildlife.com/mega-mammal-tour-2/
It is exciting to see tours like this springing up around the world.
Jon