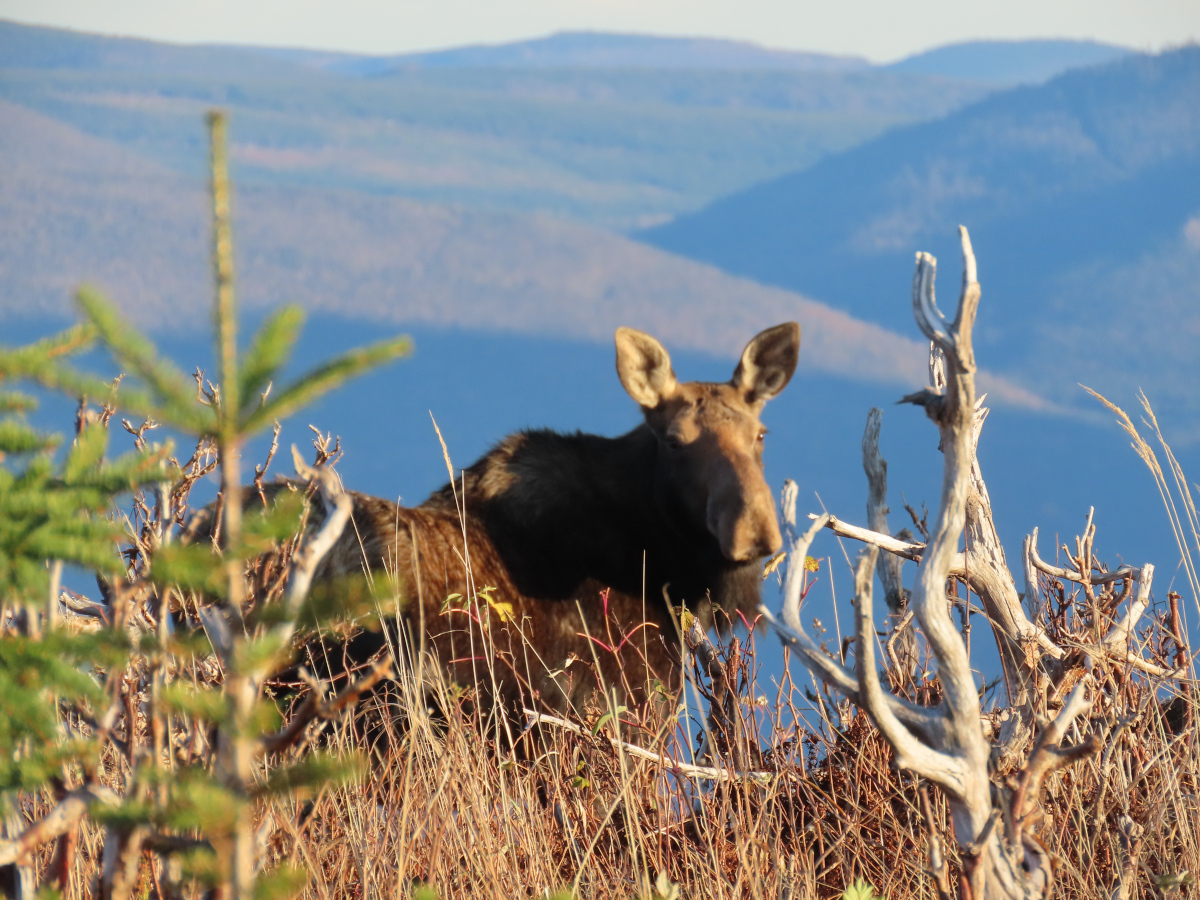 Quebec: Gaspesie National Park and Forillon National Park
---
I had intended to fly into St. John's Newfoundland but accidentally booked a flight to St. John, NB. Apparently this happens several times per week according to airport staff. The options at that point are to rent a car and catch a flight out of Hallifax or Muncton or fly to Montreal and catch a flight out of there. There is also a ferry a few hours away but there was no car space when I looked (perhaps calling is a good idea). With all of those options adding more cost and time to an already short trip and with rain predicted most of the that time anyway, I decided just to drive north into Quebec. This also became more complicated than I imagined because my phone had no data in Canada. Apparently the internation roaming I purchased only worked for text/calls. I identified two national parks: Forillon and Gespesie and decided on those, both are a long drive from St. Johns (7 hours or so without stops) but only a couple of hours from each other.
Forillon National Park is where I went first. In retrospect, I should have spent more time here. There are fewer species, but what is there is much easier to observe. I did a hike down to La Castor (Beaver Pond) when I arrived midday. There are extensive moose trails and beds. There is a trail overlooking the ocean from Camp Bon Ami that was very nice and I saw some bear scatt back there. Grande Grave boat docks is also in this area where seals can be observed closely. I went back that evening to La Castor and found two moose near the trailhead. I had seen their tracks all the way into the parking lot, so they could appear anywhere. These moose were habituated to humans and largely ignored me. I drove around briefly that night with all of the sightings being on the short campground road to Petit Gaspe.  It's about a 3 minute drive. fox and moose on the way down and porcupine on the way back. The next morning it was raining again so I did not get out early but on the way out of town I briefly walked the La Portage trails. One trail goes straight and seems to cater to horses, the other looks more like a walking trail to the left. I took that one for about 5 minutes and saw multiple bear scatt and tracks. This would seem a good place for an early morning walk. When I had wifi later that night, I checked inaturalist and it looks like there are bear sighting around all of the campgrounds. Probably few people bother to drive out to the la portage trails but it would seem anywhere around the campgrounds and this place would be places easy to see them.
Gaspesie National Park: I spent a couple of days here. If you want to stay in the park, Gite Du Mont Albert has cabins and lodging. I believe only the cabins are open after thanksgiving. Otherwise, it's a 20 minute drive from town watching for moose on 299 if past dark. There is a bus you can take to a hike to see Caribou but that stops running after thanksgiving. You can also hike Mont Albert to see them. I looked into this but it's a long hike to see an animal I've already seem up close elsewhere, so I opted to see what else I could find in the park. I did some road cruising. There are three gravel roads branching off 299 in the park. The first one I believe it was hwy
11, it goes very far back into the park. The road is
in good shape but as I was in a rental car, I only went back the first few miles. I did not see much, a ruffed grouse and a black backed woodpecker on short walks. Driving I never saw an animal. I also tried Hwy 16. There's virtually no traffic at night back there which is good. Grouse, hare, and moose are common. Unfortunately, I didn't see anything more than that. I tried more than once but it was consistently those species. I hiked Ernst Laforce trail twice. The first time in the evening, I saw coyote scatt and heard one coyote. I also heard but did not see moose. I went back the next morning and saw three moose and many spruce grouse. One my final drive through the park at night I saw a weasel-ish animal run directly infront of my car on 299 near the north end of the park. There was almost no shoulder right there so by the time I could safely pull over the animal could not be located. It was moving at full speed so I'm not sure how far it ran before stopping. The area was wooded with lots of downed trees. It seems the options are either a short tailed weasel or a pine marten.
Conclusion: This part of Quebec has some beautiful coastline and well lots of Moose. I was never able to drive 299 or hwy 16 after dark without seeing moose. I actually preferred Forillon over Gaspesie because the animals are easier to see and pretty much seem to have lost their fear of humans. Both are good parks for wildlife though.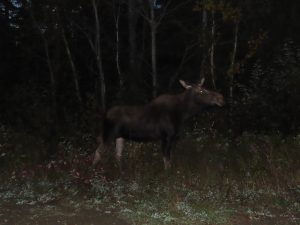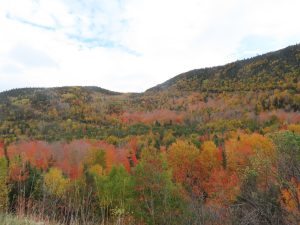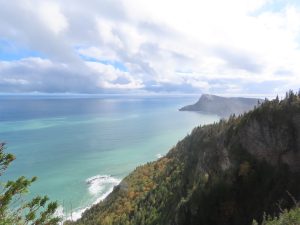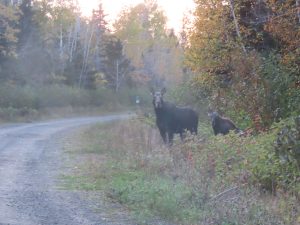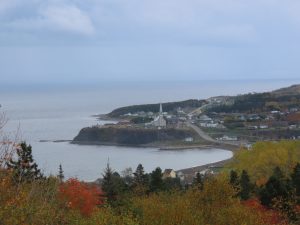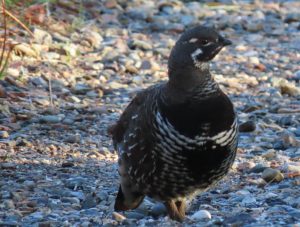 Post author
wildlife_watcher