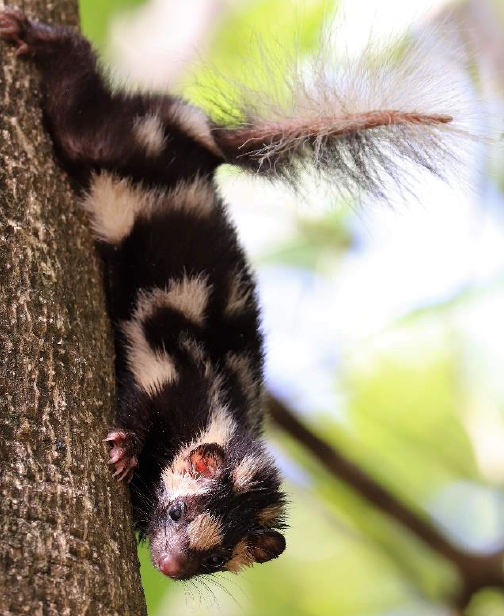 Southern Spotted Skunk at Ostional, Costa Rica 2022 (Hugh Paxton)
This is an interesting report from a friend of mine, Hugh Paxton, who spent two weeks in Costa Rica last year to watch turtles hatch en masse. He saw some nice mammals including a Southern Spotted Skunk (Spilogale angustifrons) a species that seem to be quite common in the village. A beautiful mammal and generally very hard to see: outside of one location in Nicaragua I don't remember seeing any reports of this species.
Here is Hugh's video of the beast.
And another of vulture's feasting on newly hatched turtles.
Jon
Turtle Diaries Ostional Beach