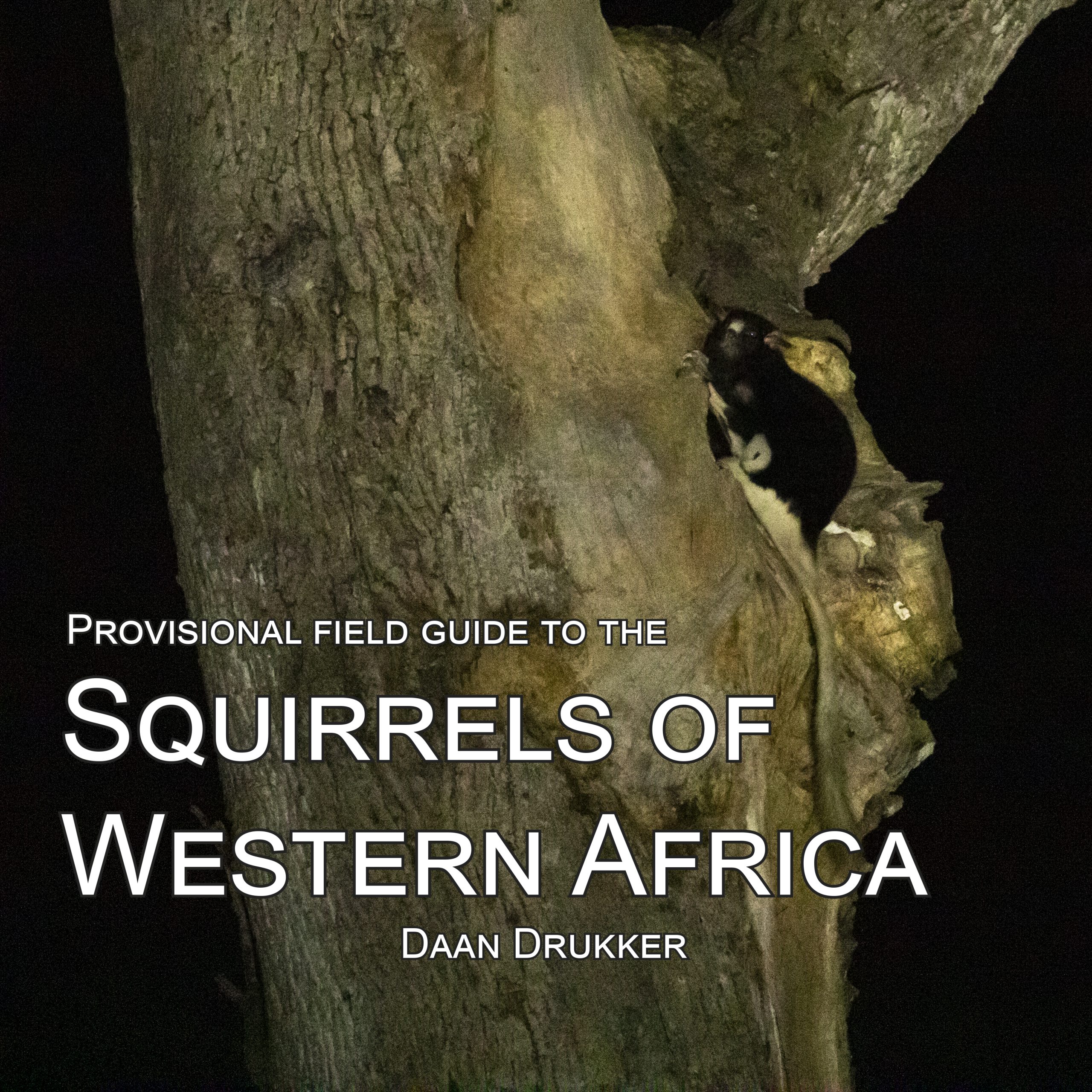 Squirrel Field Guide Western Africa
Hi everyone!
The Provisional Field Guide to the Squirrels and Anomalures of Western Africa is finished and now available on the Mammalwatching Resource page. Download it HERE.
The field guide comes with a set of sound recordings, which can be downloaded here. If you are planning a trip to Western Africa, make sure to download the sounds to your phone. To download the sounds, right click on the track, open in new tab and right click again. Only at that time you'll see an option to download.
Thanks to everyone who contributed! If anyone has any remarks, extra characters, photos or sound recordings, please let me know! As you see it is "provisional". One day I hope to make a final version, but first I will have to pay some more visits to these amazing countries.
Cheers,
Daan