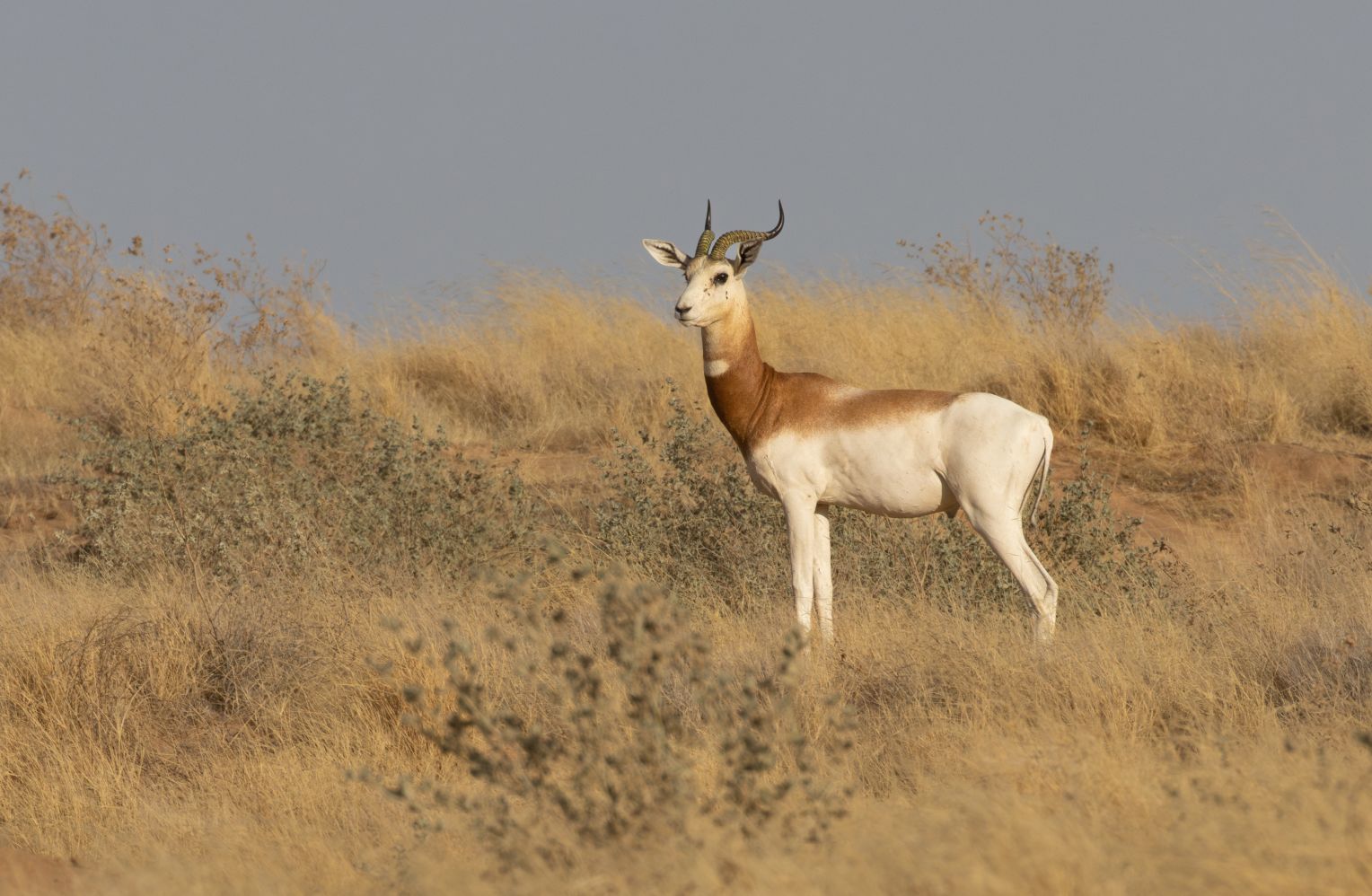 Trip Report – Chad Mega Tour – Royle Safaris – March 2023
Royle Safaris ran a pioneering three week trip to Chad in March 2023. A trip which was reversed and run immediately after ours by Jon Hall. That report was published and while ago and whilst most of the sightings are similar, there were some differences. But probably most impressive is that both tours resulted in 60-70 species of mammals being seen, which shows a very strong reliability for all of the locations visited.
The trip resulted in an impressive 75 species of mammals being seen including 20 species of carnivore. Highlights included Dama Gazelle, Scimitar-horned Oryx, Addax, Libyan Striped Weasel, Pale Fox, Fennec Fox, Red-flanked Duiker and Red-fronted Gazelles. We also recorded a hugely impressive 273 species of birds including new records for the country for several species including one of Africa's most impressive birds, the Crowned Eagle. We even managed to see one of the four remaining Nile Crocodiles living in the middle of the Ennedi Plateau and a species of frog known only from Bachikele Guelta!
Both this mammal and bird total are records for Chad.
In fact is that Chad in 2023 was one of the most successful and exciting mammalwatching locations in the world. We hope to return but there are numerous logistical problems in running trips to Chad and we are not 100% when we will return next.
However if you are interested in visiting Chad for mammalwatching or just general wildlife watching please let us know and we will look to arrange a repeat trip.
Royle Safaris runs many specific mammalwatching trips annually, some as scheduled group tours and many more as private tailored trips. If you are interested in either of these options please contact us (info@royle-safaris.co.uk) or visit our website (https://www.royle-safaris.co.uk/)
Trip Report – Chad Mega Tour – Royle Safaris – March 2023