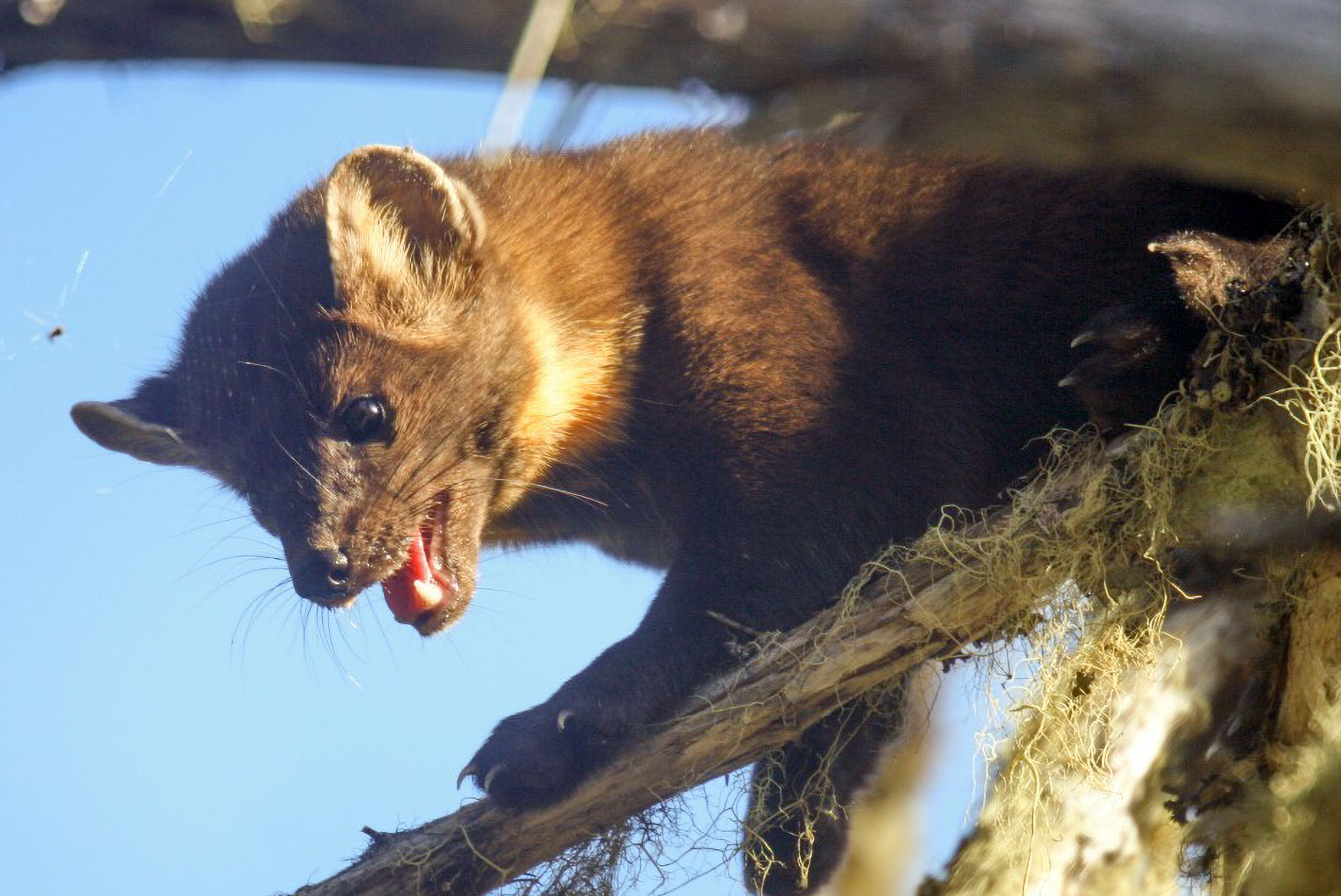 Newfoundland
In October 2008 I scored a work trip to Newfoundland. I only had 24 hours to look for wildlife, and of course I barely scratched the surface. But I had enough time to say that the guide books are right when they talk about the dramatic beauty of the island, and the friendliness of Newfoundlanders.
Newfoundland doesn't have a great diversity of mammals, and about half of the species on the island have been introduced – or have introduced themselves – from the mainland. Introductions include Coyotes, Moose, Mink and most of the small mammals.
I emailed a few Newfoundland birdwatchers before I arrived, and two were particularly helpful, so thank you Jared Clark and Anne Hughes. They gave me some tips, and told me I had little chance of seeing a Lynx, and that there wouldn't be many cetaceans left in Newfoundland waters so late in the season.
Terra Nova National Park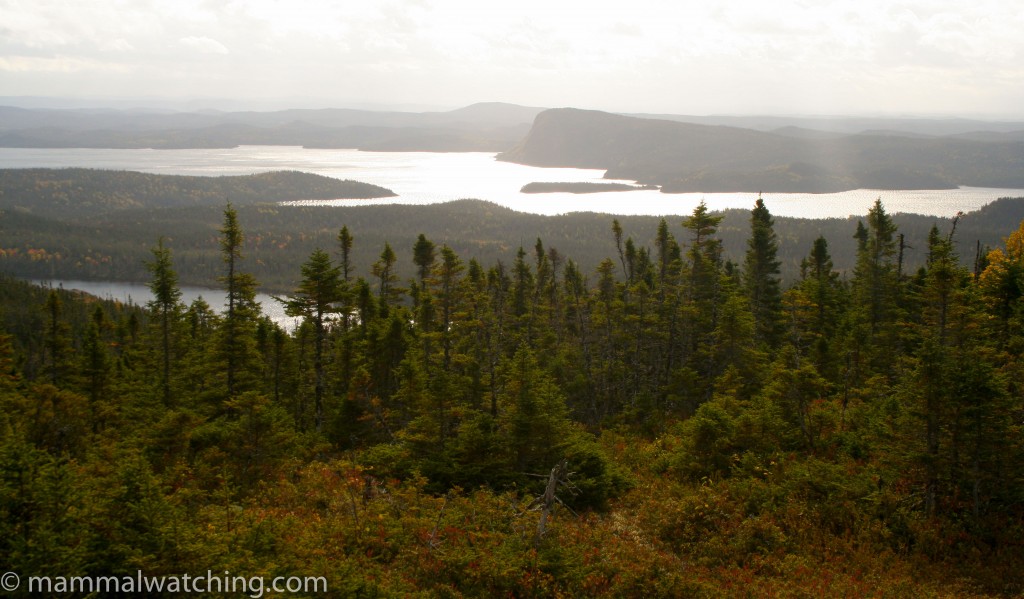 Jared Clark went out of his way to be helpful and  introduce me to John Gosse, from Parks Canada. John is a researcher at Terra Nova National Park in central Newfoundland and he just happened to be live trapping Martens when I was around. Beauty!
The Newfoundland Marten is a distinct subspecies and an endangered one. John was happy to take me out for a morning checking the traps. He, and his colleague Tyrone, were the best. Not only did they catch a couple of Martens but they put on a traditional Newfoundland "boil up" for me (lunch cooked on an open fire) which included moose and the best scallops I have ever tasted. Jeez it was good.
While I was out with John and Tyrone we had a chance sighting of a Mink, running near Salmon River, just on the western edge of the park. This was an unusual sighting: introduced Mink are common but not often seen running across the road.
I also saw a Moose in Terra Nova early in the morning, and the back end of a Snowshoe Hare along the highway at night near Port Blanford. But that was the total of my mammalian sightings before I returned to St Johns and had to start work.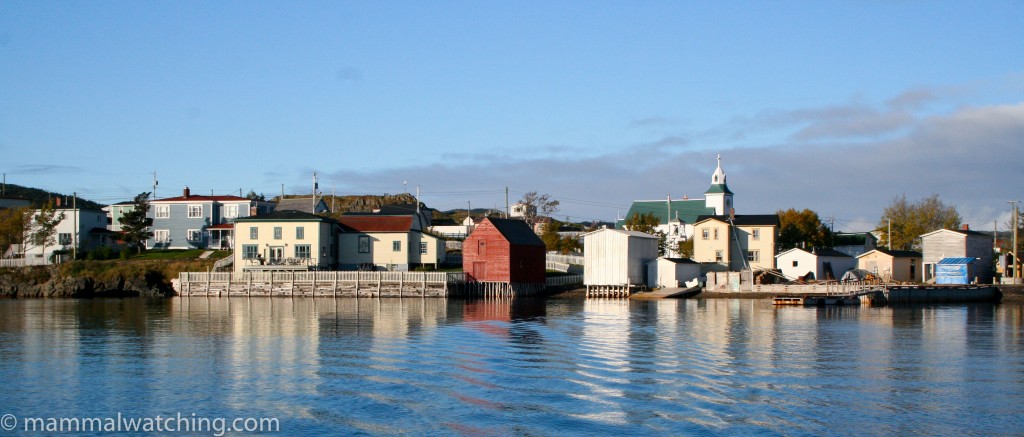 Community Reports
Newfoundland & Nova Scotia, 2017: Vladimid Dinets's farewell to North America trip, with Canadian Lynx and Marten on Newfoundland and Sowerby's Beaked Whales over Haldimand Canyon (east if Nova Scotia).
Also See
NLNature.Com is a website with information on the latest wildlife sightings around the island.