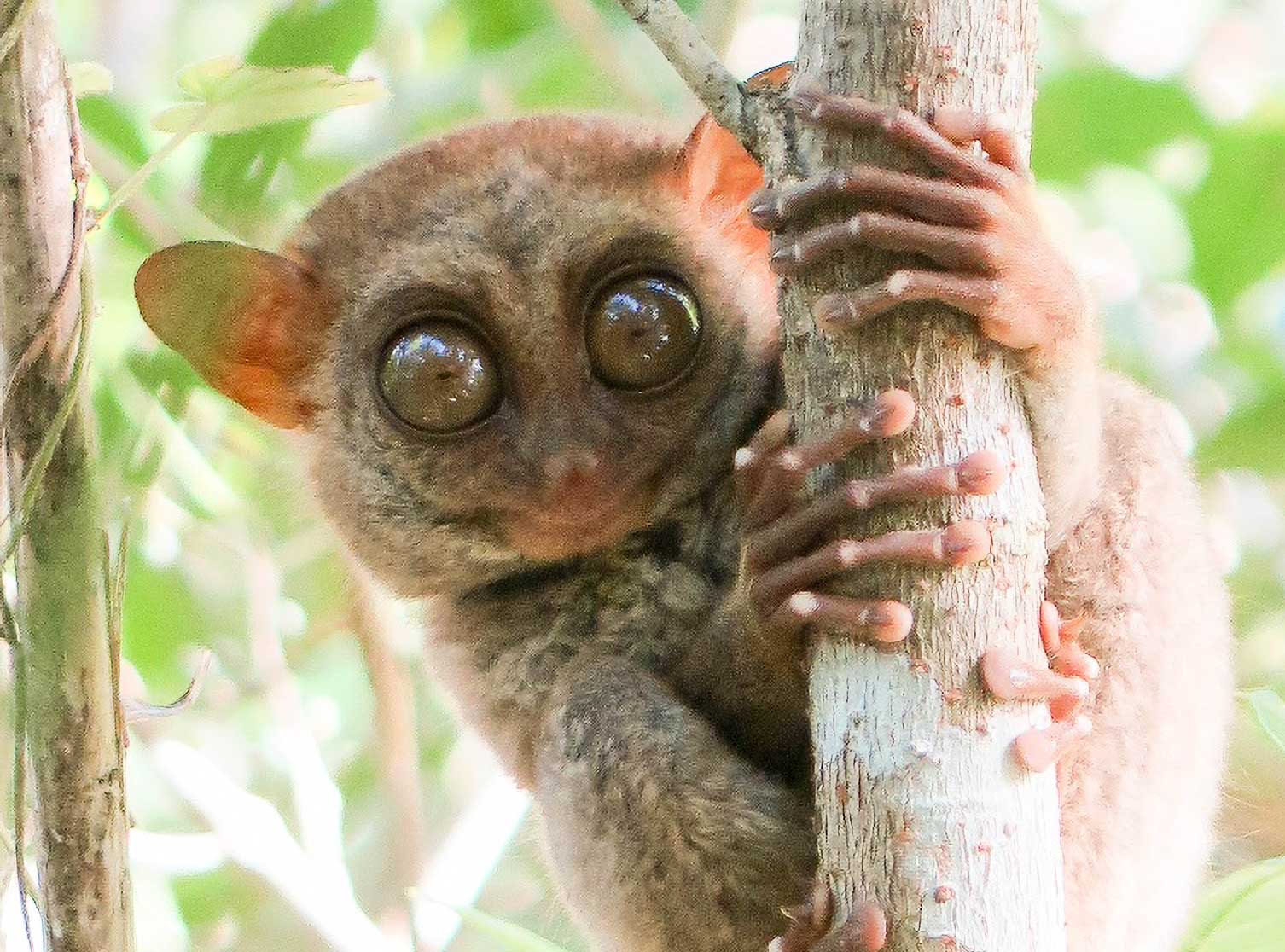 Philippines
I visited the Philipines in November 2015 for a work trip and spent a couple of weekends mammalwatching. See the 2015 Trip Report for full details.
Bohol
During 2 nights  November 2015 I saw Philiipine Colugo (Flying Lemur), Spinner Dolphins and Philippine Tarsier.
The island is also good for bats and we found Greater Musky Fruit Bat, Asian Sheathtail Bat, Diadem Horseshoe Bat, Philippine Dusky Roundleaf Bat, Philiipine Pygmy Roundleaf Bat.
Luzon
A 2 hour visit to Subic Bay in November 2015 produced some fabulous Golden-capped Flying Foxes and some Giant Flying Foxes, Long-tailed Macaque.
Mindoro
I spent 2 nights in November 2015 and saw the critically endangered Tamaraw.
Community Reports
Palawan, Cebu and Bohol, 2020: Curtis Hart, 4 weeks & 17 species including Philippine Colugo, Palawan Flying Squirrel and Dugong.
Philippine Tarsier and Vietnamese Langurs, 2018: Matt and Maureen Steer's notes from a seven week not a mammal watching trip. 10 species including some nice primates like Cat Ba, Hatinh and Delacour Langurs.
The Philippines, 2015: Jon Hall, 11 species in 4 days, including Philippine Tarsier, Phillippine Colugo, Tamaraw and Golden-crowned Flying Foxes.
The Philippines, 2014: Steve Anyon-Smith, 3 weeks and mainly birds but a great read, as always, and mammals including Golden-crowned and Giant Flying Foxes.
The Philippines, 2011: Fiona Reid and Bat Conservation International, 10 days & lots of bats plus a few Colugos.
Also See
Please email me if you have tips for mammal watching in this area.