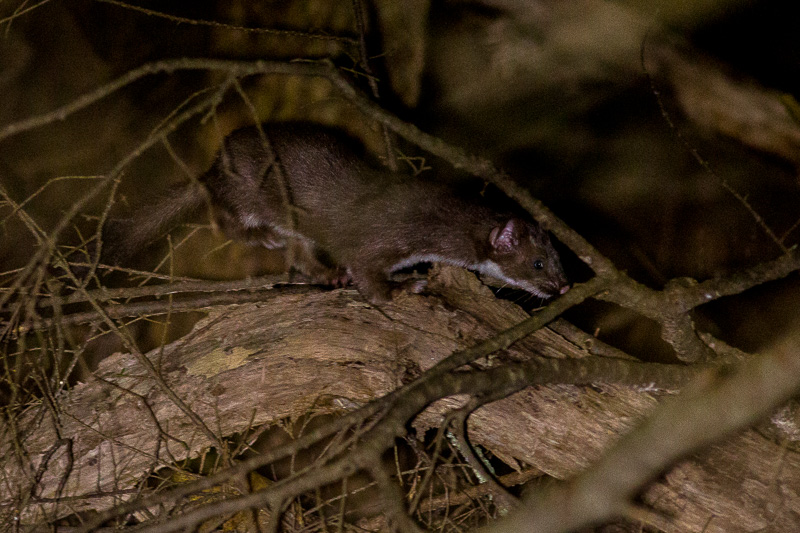 Bobcat – Trustom Pond NWR, Rhode Island (and other New England sightings)
I had a wonderful observation of a Bobcat on the Farm Field Loop at Trustom Pond NWR around 5:00 PM today – it caught what appeared to be a Meadow Vole, and played with it the way a house cat plays with a mouse. According to the sightings board, others saw it (or another Bobcat) in the same area today in the morning and at 4:00 PM. I've never heard of this many sightings of Bobcat at one site in the US in such a short period of time. New England Cottontails were also abundant.
Other recent sightings of mine include three Moose and one Black Bear near Errol, NH last weekend, and Long-tailed Weasel in two out of three visits to Quabbin Resevoir in September (photo below). I am still searching for Fisher, and will check out a few more sites in the next couple weeks. Let me know if you're in the area and would like to join me for a night drive!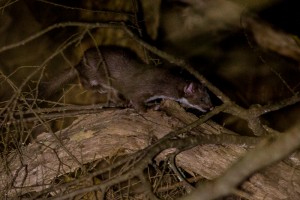 I'm planning to write up a detailed report of my sightings in New England after I move to Ohio in December.