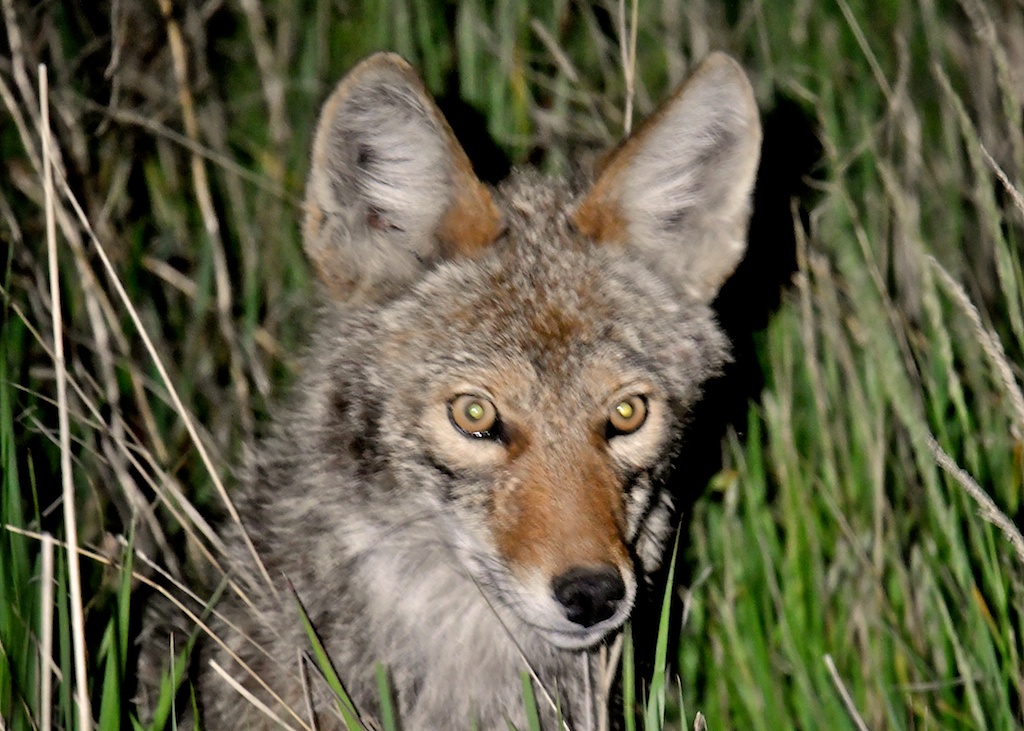 Lava Beds National Monument (May 2017 Update)
19-20 May 2017 I was in Crater Lake area for a family vacation (not a mammal trip).
Brief mammal notes.
Two very brief stops at Tule Lake Wildlife Refuge. Before dark: Montane Vole near auto tour route and multiple Mule Deer. After dark: more deer, a Raccoon, and a Coyote stalking a Striped Skunk. (Skunk sprayed; coyote backed off.)
Lava Beds National Monument, 830 pm to 1030 pm, cool windy night, no moon, no traffic. I drove the entrance road part way into park, stopping at named side trails, eg Fleener Chimneys, Balcony Trail, Skull Cave. I turned around before I got to the Visitor Center area, in part because I was so tired from a sleep-deprived work week it was getting unsafe to drive, and in part because I promised my wife I would be back by midnight. (It was supposed to be a romantic weekend…..)
Pallid Bat—one was on ground, took off immediately, entrance road to Skull Cave.
Silver-haired Bat—one via detector, Balconies (I think).
California Myotis, Western Small-footed Myotis, Little Brown Myotis — according to the detector, very common at all stops. The picnic area at Fleener Chimneys seemed especially good. In the spotlight all I could tell is they looked right for myotis, so ID based on call.
Yuma Myotis — one only, detector, presumably en transit from roost site to Tule Lake.
Trowbridge's Shrew — one, brief view, rocky canyon via the access trail down into Ice Cave (Skull Cave parking area). Thank you to Vladimir for his posting on this site.
Mountain Cottontail — a few only along roads.
California Kangaroo Rat — common (but not abundant) on roads after 10 pm.
No wood rats or other ID'd rodents or bats, though potential is of course very good.
Leaving Klamath Falls on Highway 97 heading towards Bend / Eugene, there is a large Yellow-bellied Marmot colony in the meadows on either side of milepost 268, most active early in morning but animals visible all day.
I also had Elk crossing this road later on. (Up into forest from town by half an hour.)
If you're planning a trip to Crater Lake, know that snow lasts late in spring; we used snowshoes in late May, and the ground mammals were not out yet.
Charles Hood, Palmdale, California