Books & App Review: Stuarts' Field Guide to the Mammals of Southern African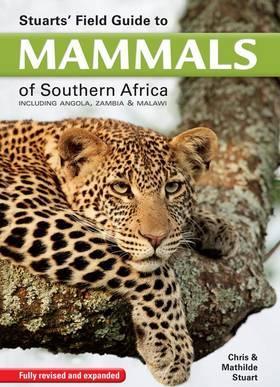 Back in 1991, Chris and Tilde Stuart's Field Guide to the Mammals of Southern Africa was the first field guide I ever brought. So it feels like an induction into the Mammalwatching Hall of Fame to be asked by them to review the latest edition.
I have several guides to some or all of southern Africa but none has this level of mammalian coverage for any of the countries in southern Africa, let alone the whole region. Nor are any as useful.
The book covers the lower third of the continent, south from Angola, Zambia, Malawi and Mozambique. And – this is the best part – it covers every species known in the region from shrews and bats through whales. All species are given a write up (there is no generic half page entry for "shrews" or "insectivorous bats" here).  I think I am right in saying that there are – at the very least – range maps,  measurements and ID pointers for all species. There is usually at least one photo for all the smaller mammals too, even if sometimes the pictures are of museum specimen skins. In short, this is a book written for mammalwatchers, by mammalwatchers. Leave no mouse behind! Or at least unidentified.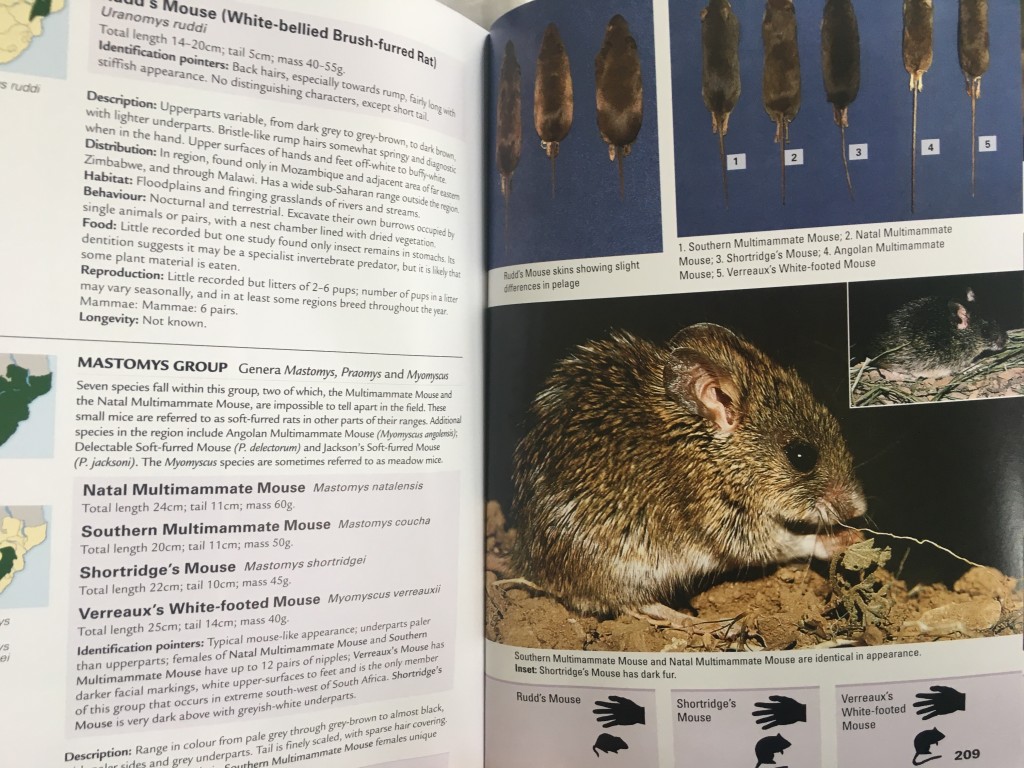 There's more detail on larger species, including their tracks plus fuller notes on behaviour, habitat, distribution and more.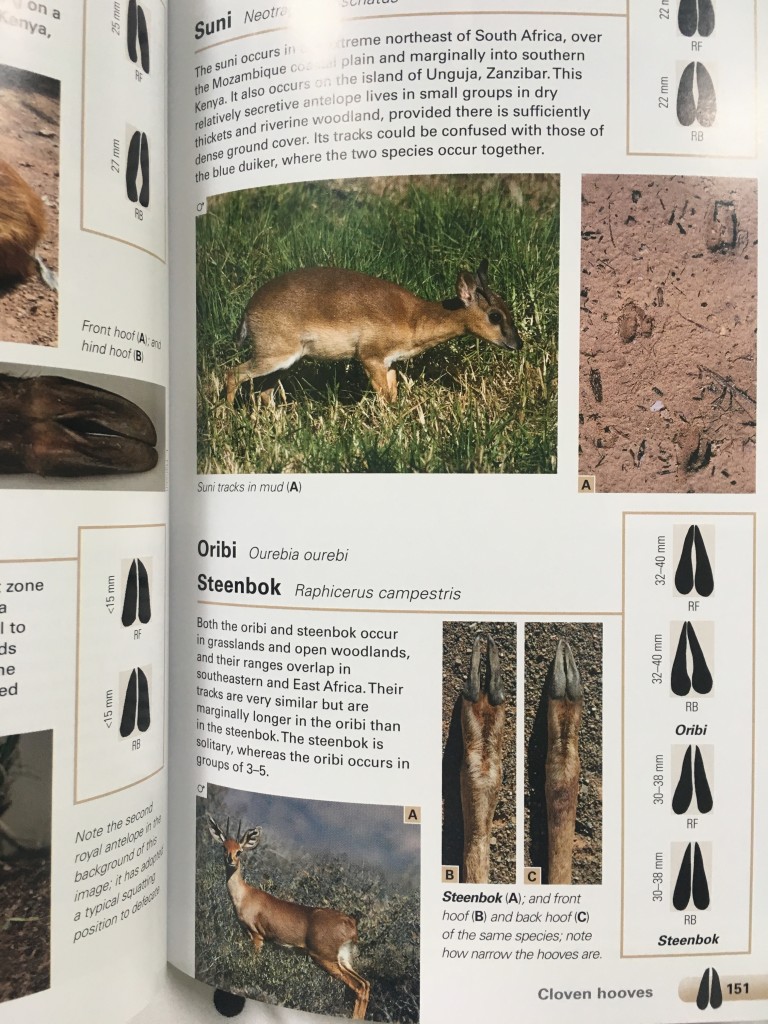 The only thing I would like to have seen are recommendations on "best places to see" each species: I love this info when planning a trip.
But then I saw the smartphone App which accompanies the book (available on the Apple App store and wherever you get Android apps). Wow! The app seems to have even more detail than the book, along with a bunch of extra features including sound and video files for some species, an option to create your own mammal list, and a very useful "set location" feature which lets you display a list of mammals in whichever country you are. And yes, the app also had a "best places to see" entry for each species.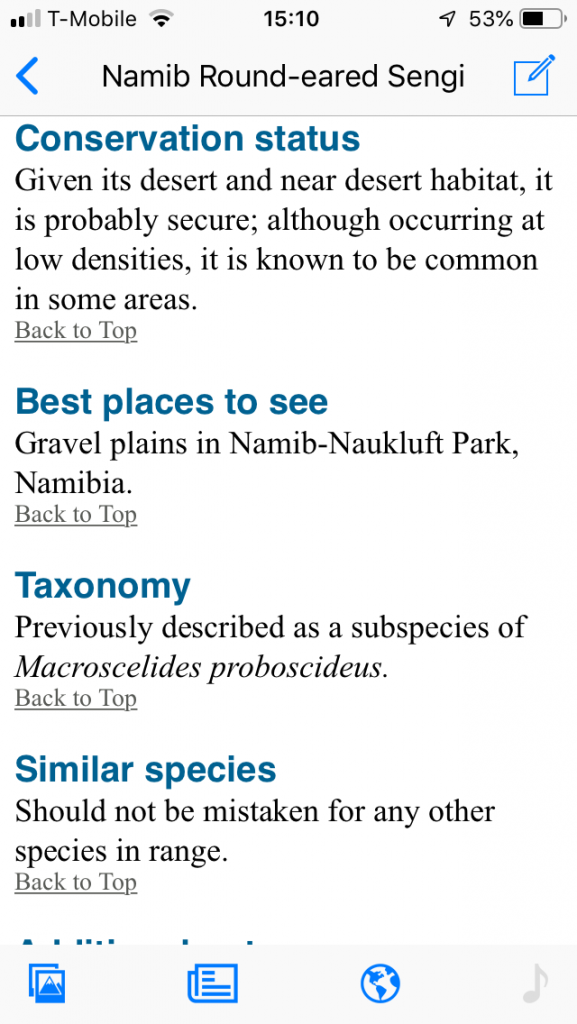 I'd recommend getting both the book and the app. I find it easier to use a book as my initial information source when trying to work out an ID, largely so I can flick more quickly between photos of candidate species and slowly go insane trying to decide. Or perhaps it is just because – as my daughter keeps telling me – I hail from the olden days (which for her is anything before 2000). But having the extra info and options in the app will be helpful for sure and sometimes provide an easier starting point as you can organise a smart search in different ways. You can for instance begin with a list of  "mammals of Angola" or "large barrel shaped droppings" (seriously).
Wonderful stuff. If only I had had this 30 years ago ….
Jon
November, 2018