New Mammal Trips: Snow Leopards in Tibet / Rare Mammals in Borneo
Dear all, commercial operators are advertising more frequently on mammalwatching.com and I am aware that some of you may not want to receive these emails.  So from now on I will send out just one email a week which will include details of trips I have been asked to advertise. Here's the first, a new trip to Tibet that looks really good (Snow Leopards, Lynxes and Himalayan Brown Bears!) and a reminder about an exciting trip in search of Borneo's rarest species.
A reminder that anyone looking for travel companions can advertise for free on mammalwatching.com. But if you wish to advertise a commerical tour then please contact me for details at jon@mammalwatching.com .
A list of upcoming trips looking for people is available here.
Tibet Snow Leopard Wildlife Expedition September 2019
Dates: September 14—27   
Costs: All details in this link: Tibet Snow Leopard Wildlife Expedition
Journey size: Only 6 clients
Leading this journey is veteran Himalayan guide Jamin "Lobsang" York. Originally from the US, Jamin lived 15 years full-time in Tibet and speaks both Tibetan and Chinese languages. He is also a certified Wilderness First Responder with an emphasis on High Altitude Medicine. His expert knowledge and research on Tibetan history, culture and religion has been used by Animal Planet, The Discovery Channel, National Geographic and most recently by BBC for their 4 part series The Mekong River with Sue Perkins. He will be giving lectures each day on different aspects of Tibetan history and culture as well as monitoring the health of each client.
Joining Jamin is expert Tibetan wildlife guide Rinchen Tsebtrim, a native of Yushu Tibet Autonomous Region. Rinchen is fluent in English and studied eco-tourism from Columbia University in the US. He has led dozens of snow leopard expeditions the past decade. Some of his past clients include BBC, Wildlife photographer Vincent Munier and Disney. In 2016, Rinchen worked for 6 months on the snow leopard section for Disney on their Born in China documentary 
In September 2019, Himalaya Journey will lead a one-of-a-kind 2 week expedition focusing on sighting and photographing the elusive snow leopard, along with wolves, Himalayan brown bears, blue sheep, White-lipped deer, musk deer, gazelle, marmots, foxes, Pallas's cats, lynxes, pika, as well as many birds of prey like Himalayan griffon and Bearded vultures. More than 60% of the world's total wild snow leopard population live on the Tibetan Plateau, with many of them located in the sparsely populated Yushu Tibet Autonomous Prefecture, the area that this journey will be exploring.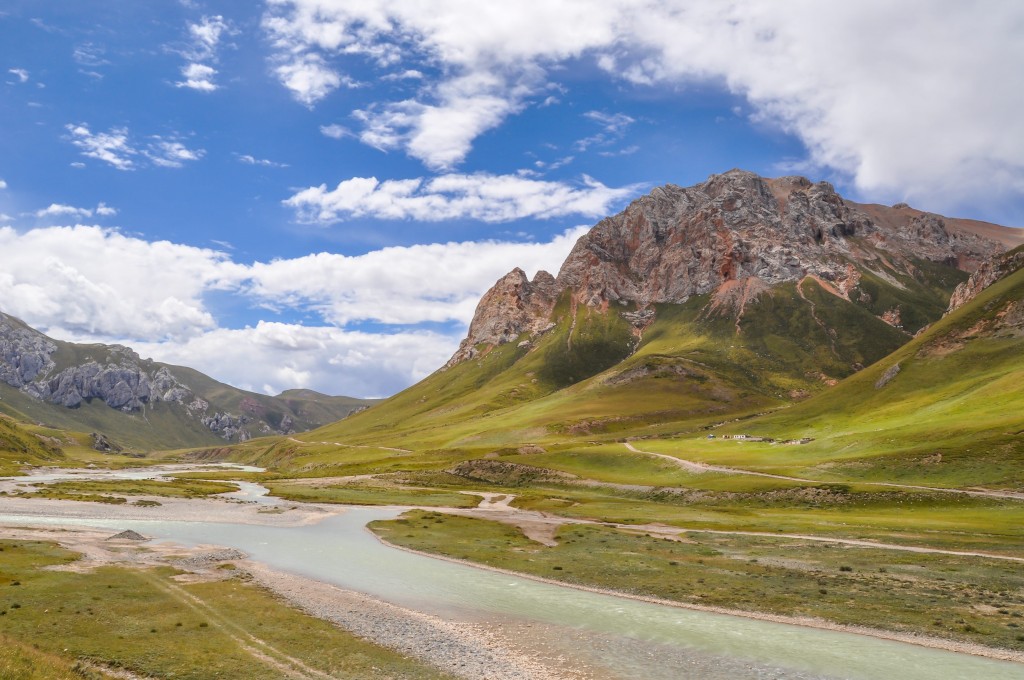 This journey will begin on September 14, 2019 in the city of Xining on the far northeastern Tibetan Plateau. After a night in an international 5 star hotel in Xining, we will fly to the small city of Jyekundo, known as Yushu in Chinese, the next morning. Jyekundo is located in the heart of the Tibetan Plateau and sits at 3700 meters/12,140 feet above sea level. We will spend 3 nights in Jyekundo exploring nearby Buddhist monasteries, pilgrimage destinations and do some light hiking in the surrounding mountains while acclimating to the high altitude.
We will depart Jyekundo on September 18 and begin the journey to the Upper Mekong River Region in the region of Dzadö. This is a scenic drive thru the mountains that follows some of the Mekong River along the way. In Dzadö, elevation 4075 meters (13,370 feet), we will stay at a centrally located hotel for another night of altitude acclimatization. The next day, September 19, the real journey begins as we leave civilization behind and continue on to the high altitude wilderness of the Upper Mekong River Region.
We will set up our camp at an altitude of 4340 meters (14,240 feet) in an area that has a considerable snow leopard population. This is a little-known area so it is unlikely we will come across any other people besides the occasional Tibetan nomadic herder. We will spend a week in this region viewing wildlife as well as going to the Spiritual Source of the Mekong River. The final day of the journey, September 27, will have us fly back to Xining. Our journey will conclude upon arrival to Xining. 
Level of Difficulty: Moderate to Hard
Rare Mammals in Borneo: September 2019
Borneo's Rare Mammals Tour – 2019
Tawau Hills Wildlife Extension – 2019
Royle Safaris has a specialist mammal watching tour of Sabah planned for September 2019 (8-22) there are currently two people booked on the trip, with room for up to 5 more people. The trip visits three of the top mammal watching locations in Sabah; Deramakot, Sukau (along the Kinabatangan River) and Tabin. We will be targeting all of the mammals in these areas. Many of the species are very elusive and so we cannot guarantee any of the rare mammals, but species such as Sunda clouded leopard, sun bear, proboscis monkey, Borneo orangutan, flat-headed cat, binturong, banded civet, Sunda leopard cat, marbled cat, Asiatic elephant and many more are all targeted.
We will have expert local guidance in each location, including Mike when in Deramakot. We also have a zoologist escort with much experience in Borneo and SE Asia accompanying the entire trip. We have extended night drives in Deramakot and Tabin (after special negotiations) to help us in our desire to spot many of the rare mammals (which are nocturnal); as well as specially extended night river safaris for flat-headed cats along the Kinabatangan and its tributaries. We also have a thermal imaging scope to help us in our efforts. As mentioned there are no guarantees in seeing the species we hope for, however our effort will be maximum in our attempts.
We also have an optional extension (pre-tour) to Tawau Hills National Park. This itinerary was pioneered by Royle Safaris in 2018 and resulted in many mammals species, including Whitehead's pygmy squirrel, Brook's squirrel, banded civet, whiskered flying squirrel and Kayan slow loris (among others). There is also dedicated time whilst here for really rare mammals such as tufted ground squirrels, bay cat and Hose's civet.
For anyone interested in this trip (and or the extension) please feel free to comment here or contact me (Martin Royle) direct at info@royle-safaris.co.uk.