Thinking of your next trip?  Here are some mammal-focussed trips that are looking for people to join them.  If you are planning a trip and looking for company, or looking to team up with others somewhere, then please post on the forum or get in touch.
If you are running a commercial mammalwatching tour then please email me for rates and options.
Anyone can list a trip here. They are not necessarily recommended or approved by mammalwatching.com, especially if I don't know the people involved. So please do your own research before signing up: two weeks in a rainforest with someone you don't get on with will not be fun ….
The following trips are looking for people to join.
Organiser: Royle Safaris
The two main mammals that we will be looking for on this trip are the Hispaniolan solenodon and Hispaniolan hutia, they are both endemic to Hispaniola (although largely extinct in Haiti). The solenodon is so unusual that its description defies belief, about the size of a house cat, with an awkward and slow gait, they look like oversized shrews that have a venomous bite and a ball and socket joint on their nose. Hutias are giant arboreal beavers in appearance and struggle to survive as they are favoured for food and suffer when deforestation occurs. This short trip is one that will fascinate anyone interested in rare and unusual wildlife. Alongside the two targeted mammals we will also search out endemic birds and reptiles within this short time frame. Despite being a short trip and there not being a huge variety of wildlife to be seen, this trip is designed to offer the chance of seeing and photographing two of the world's most unusual, little known and critically endangered mammals. On this aim we have very high hopes and should be successful.
More information is here https://www.royle-safaris.co.uk/itineraries/endemic-mammals-of-the-dominican-republic/
Level of Difficulty: Easy
Organizer Dazzle Africa
10-night Emerald Safari, South Luangwa, Zambia.  Two trips: 21 Feb-02 Mar 2020 and 01 Mar-11Mar 2020. Max 10 guests each trip
At the end of the great rift valley in Zambia lies one of the finest wildlife sanctuaries in the world, the South Luangwa National Park. It is here that we invite you to join Dazzle Africa on our Emerald Season Safari at one of the most beautiful times of the year.   During this incredible season, the Luangwa river, tributaries and lagoons are filled to the brim after the long dry season. With the water comes a staggering array of wildlife, the birthing season and birds adorned in breeding plumage.
The Luangwa valley is teeming with over 60 species of mammals. The rivers boast the largest concentration of hippo in the world, massive herds of buffalo and thousands of elephants roam the land.  It is one of the most reliable wild places to see leopard in Africa and it has the largest number of wild dogs in Zambia. Luangwa lion prides have been featured in several high profile documentaries and are flourishing, as are spotted hyena.  Endemic species include the Cookson's wildebeest, Thornicroft's giraffe, and the Crawshay's zebra.
Expert guides will lead you by Land Rover, boat and on foot to experience the wildlife and beauty that only this area can offer.  Boating through the lagoons and along the Luangwa River will be like no other experience that you have ever had, even if you have been to Africa before. Our adventure will include night drives to see many of the smaller mammals, including genet, civet, porcupine, serval, honey badger, aardvark and galagos.
For full itinerary and details, visit https://www.dazzleafrica.org/our-safaris/
To join, please contact nancy@dazzleafrica.org or mike@dazzleafrica.org
Level of difficulty: Easy to Moderate
Organiser: Royle Safaris
We have great success in our snow leopard tours and since 2011 we have not failed to see snow leopards on our trips travelling in the peak season (February – March), in fact in the last 9 trips we have seen over 2 individual snow leopards and in March 2014 we had over 50 hours of sightings including 2 male fighting over mating rites, a mother and cub, attempted hunts and also the first time mating snow leopards has been seen and filmed at close quarters. You can see the incredible pictures taken from this trip on one of our clients (Mr. John Oates) Flickr pages (https://www.flickr.com/photos/johnswildlifephotos/sets/72157642780737593) and also the BBC aired footage of this encounter as they were filming for Planet Earth 2 during this trip.
Level of Difficulty: Moderate/Hard
Organizer – Chalo Africa
Chad has true otherworldly beauty: seas of orange-yellow sand, multi-coloured oases, and surreal rock formations. After all, most of the country is a part of the Sahara Desert. But Chad also has one of the world's largest single herd of elephants, about 130 lions, and over 10,000 Central African savanna buffalo, which range in colour from jet-black to orange. This is wild adventuring, including driving hundreds of kilometres across the Sahara, seeing rock paintings up to 12,000 years old, and coming face to face with elephants whose recovery is one of the most heartwarming of wildlife conservation stories.
Trip Highlights
• The elephants of Zakouma National Park and their story of hope
• Flocks of birds that completely blanket the sky and earth
• The one and only picture-book Sahara Desert – the world's largest desert – with all possible shades of orange and yellow
• Prehistoric rock paintings and petroglyphs showing people dancing, herding, and hunting, and depicting the wildlife that flourished millennia ago
• Dromedaries drinking huge amounts of water very quickly
• Lions, buffaloes, Kordofan giraffes, and all manner of antelope including tiang and roan
Level of difficulty: Easy/Moderate
Organiser: Wise Birding
Departing Feb 2020: This will be our fifth consecutive year running this tour and we have had 100% success rate with seeing Canada Lynx. Other mammals we have seen on previous tours include Wolf, Moose, Northern Flying Squirrel, American Marten and Bobcat. See our Previous Trip Reports Only 2 places remaining
Level of difficulty: Easy
Organizer – Fiona Reid
I recently bought a large and beautiful property in Southern Costa Rica – 154 acres, with massive waterfalls, lots of mature forest, and a good variety of habitats.  In order to find out more about the biodiversity on my land, I am planning a series of bio-blitzes and bat workshops.
I'll be leading and organizing this workshop and I will have permits for catching rodents and bats. With luck, we should find roosting Spix's and Peter's Disk-winged Bat, Wrinkle-faced Bat, Chestnut Sac-winged Bat, Pygmy Round-eared Bat, and a number of tent-making bat species. The river has  Greater Fishing Bats and numerous smaller species, and we hear the calls of Shaggy Bats and Northern Ghost Bats frequently – catching those two is hard but we will certainly try. Other mammals that are easily seen around Sylvan Falls include Red-backed Squirrel Monkey, White-faced Capuchin, Neotropical River Otter, Tomes's Spiny Rat, White-nosed Coati, Central American Agouti, and more.
Level of difficulty: Easy – Moderate
Organiser: Royle Safaris
Back in April 2019 Royle Safaris ran its second back to back Sichuan Mammals Tour with special focus on the rarest and 'coolest' of Chinese mammals. We were very successful, the trip resulted in 3 sightings of giant panda (plus a 4th through thermal only) as well as red pandas, Pallas's cats, Chinese mountain cats, Himalayan wolves, Indochinese leopard cats, Asiatic golden cat and Asiatic black bear. In fact 42 species of mammals were seen or evidence of their presence was seen.
Because of the incredible success we have had in the last 2 trips we are running two more tours (following the same itinerary) for 2020. We have sold all but one place on these two trips, so if anyone would like to know more and join you can contact us at info@royle-safaris.co.uk.
Level of difficulty: Easy/Moderate
Organiser: Wise Birding
WESTERN SAHARA: Mostly Mammals
Departing April 2020: Last year, we ran our specially designed mammal focused tour and it was a great success. We enjoyed fabulous views of Sand Cat, Fennec Fox, Ruppell's Fox and the newly described African Golden Wolf. See our Previous Trip Reports
Level of difficulty: Easy
Organiser – Chalo Africa
5-Person Group Departures from Mabua to Twee and vice-versa
Group 1: Arrives in Botswana on May 1, 2020 – Trip Ends in South Africa on May 14, 2020
Group 2: Arrives in South Africa on May 17, 2020 – Trip Ends in Botswana on May 30, 2020
Kgalagadi means 'place of thirst'. It is a part of the Kalahari Desert in southern Africa. Much of it consists of the Kgalagadi Transfrontier Park (KTP), Africa's first Peace Park. The KTP is truly wild: surreal semi-desert wilderness; red sand dunes; dry rivers that are said to flow once in a hundred years; and starry skies without light pollution. It's home to the black-maned Kalahari lion. It's said to be one of the top two places on the planet to see the cheetah. It has 19 key predators including lion, cheetah, hyena, jackal, fox, African wildcat, and caracal. And when it rains with the spectacular thunder of the Kalahari, lillies start to bloom.
Trip Highlights
• The Kalahari lion (sightings are common)
• The cheetah (sightings are common)
• The pure Kalahari sky, with full-spectrum sunsets and dense star clusters, and a special photogenic light at sunrise
• Spectacular thunderstorms and rains that bring out the smell of red sand dunes
• The possibility of seeing less visible animals such as the leopard, meerkat, brown hyena, honey badger, porcupine, and pangolin
• Herds and herds of picture-perfect oryx/gemsbok
• Genuine solitude and silence in camp, but perhaps interrupted by owls and other raptors, yellow mongooses, barking geckos, and all manner of iridescent birds
Level of difficulty: Easy
Organiser: Keith Barnes
Level of difficulty: Easy
Organiser: Royle Safaris with Vladimir Dinets guiding
There are two places left on this unique tour that explores part of the world that are rarely visited, and so to get a good idea of what to expect we recommend you read through the below information thoroughly.
We have outlined a detailed itinerary for the entire trip. However due to the movements of the rhinos and other factors (such as tides, vegetation cover, weather etc) we will change the itinerary to give us the best possible chance of seeing a rhino.
Rest assured that whether we see a rhino or not you will be among the first ever non-scientists to ever attempt a sighting in the core area of the park and pioneers at the start of ecotourism here that could save the Javan rhino.
On our first Javan Rhino Expedition in 2018 we had an incredible double Javan Rhino sighting. Two different individuals over the course of one incredible day.
More details are here. This trip can be combined with a 5 day endemic mammals of Java extension (details in the main advert).
Level of difficulty: Moderate
I am considering spending 10-12 days in Late May/early June looking for the endemic birds and mammals of Taiwan. Is anybody interested in a jount trip, either with or without local guide? If so, please contact me directly: michael.kessler@systbot.uzh.ch
Organiser: ARDCF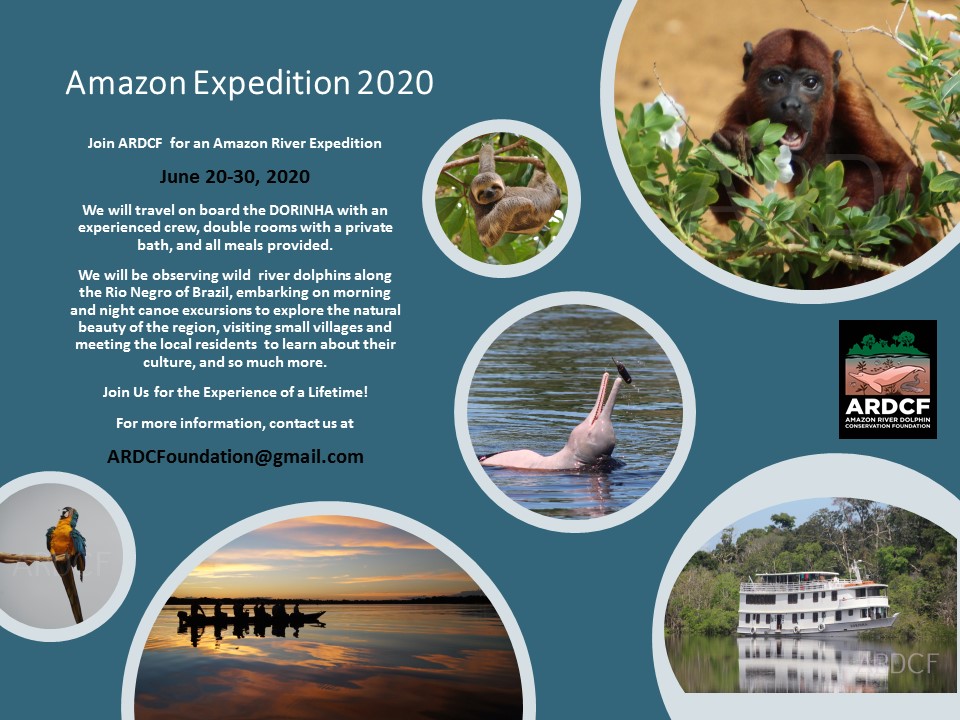 Level of difficulty: Easy
Organizers: Bergman Nature Tours
Join us to the Pantanal, one of South America's most fascinating nature areas with a unique variety of species. What makes this area so special is the excellent photo opportunities that you find in the open environments. We will explore these, either on foot or safari truck over the savannahs or in the comfort of a boat on one of the Pantanal's many rivers. Outside Africa, there is no other area that is comparable to the Pantanal in terms of density of larger animals. Nowhere in the world is there a better chance to photograph the normally so shy jaguar, South America's largest feline, than right in the Pantanal. The special feature here is that jaguars are very tolerant of the presence of people after many years of absence of hunting and it provides unique photo opportunities.
But all is not about jaguars of course. The area is home to more than 300 species of birds, including photogenique species like hyacinth macaws, ringed kingfishers and toco toucans. We also have good chances to see three species of primates, tapirs, giant anteaters and giant otters! We also do night drives during the tour to maximize our chances to see more species.
Level of difficulty: Easy/Moderate
Royle Safaris have one space open on a July trip to the Tibetan Plateau. Targets include Snow Leopard, Pallas's Cat, Tibetan Wolves, Eurasian Lynx, Tibetan Antelope, Wild Yak and many more species.  More details are here. Right now of course not many people are planning trips to China but I would be very surprised if things aren't back to normal in a month or two and then airfares are going to be cheap and tourists few…
Level of difficulty: Moderate
Organizers:  Royle Safaris
There are three places open still on a Gabon Wildlife Adventure with Royle Safaris, focusing on mandrill, lowland gorilla, forest elephant and the very possible chance to track giant pangolin among many other species.  More details are here.
This tour has an optional extension to Ivindo National Park. Details are not included on the brochure – but more information can be provided.
Level of difficulty: Easy to Moderate
Organizer: Matt Peppelman (cost sharing)
As the title says: we're looking for some people to join in Marrick. To share costs, but also to have an extra set of eyes and some fun. We're two brothers travelling from Holland to South Africa. We'll probably do 2 or 3 night drives somewhere between the 19th of august and the 21st. If you're there for those dates you're welcome to join. And we would love to hear from you!
Costs for the private safari are R3000 for the vehicle. So if we share with 4 pax it's going to be R750 p.p.
Main mammals include (but not limited to) aardvark, aardwolf and blackfooted cat. There's much, much more to see!
Level of difficulty: Easy