Saiga Trip, September 2019: Wild Saiga Antelope Watching and Photography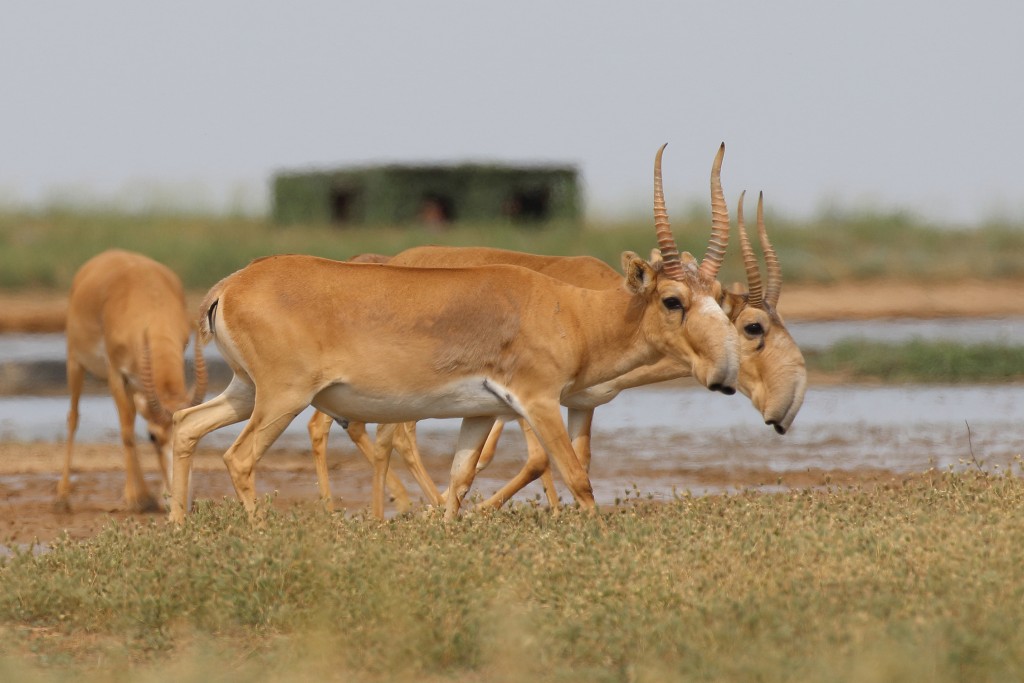 Our very first saiga watching and photography trip in Stepnoi State Nature Sanctuary was truly successful with saigas seen every day. In one of the days, we had eight hours of non-stop saiga observations  (see the trip report here). We are now looking for up to three persons for 10-18 September 2019 trip. Guests will stay at ranger's station in the middle of the sanctuary and get a great chance to see and photograph saigas up to close from a wooden hide near a waterhole. The trip also includes some research volunteering (recording saiga behaviour) for the saiga population monitoring program.
In addition to sessions in saiga hide, there will be a possibility to visit our special wolf hide with a good chance to see elusive steppe wolves. September is a great time to look for other steppe mammals like steppe polecat, long-eared hedgehog, midday gerbil, etc.
Look here for detailed info about this trip, and birds and mammals possible to see in Stepnoi. The trip to remote Russian steppe will be fully guided by two zoologists. We will provide all the necessary help and information about Russian visa and flights. Be sure, it is still enough time till September to organize everything.
For anyone interested in this trip please feel free to comment here or contact us at zoology.gilev@gmail.com