New Book Review: Mammals of Ethiopia, Eritrea, Djibouti and Somalia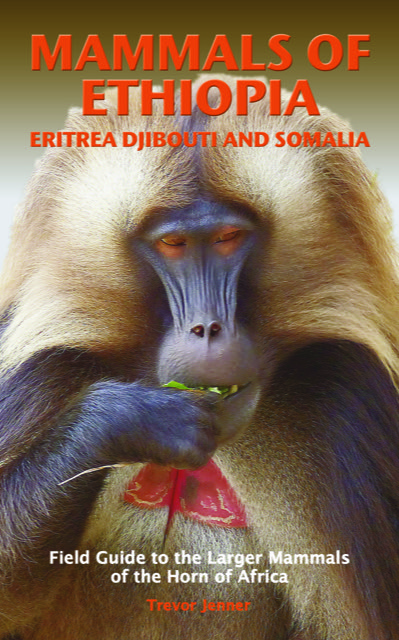 So this is exciting. Trevor Jenner has just filled a gaping hole in the mammal fieldguide landscape, with his guide to the larger mammals of the Horn of Africa.
Though it doesn't cover bats, rats and shrews it does include every larger mammal from one of the world's most interesting mammalwatching regions, which remains  – in many parts – underexplored. There are also some really cool endemics here:  Ethiopian Wolf, Gelada Baboon, Giant Mole-rat, Dibatag, African Wild Ass … I could go on.
If you haven't been to the Horn of Africa then I am pretty sure you will want to after reading  this. If you have been already then you will know what I mean. This is a region I am very keen to revisit too as soon as life begins to return to something closer to normal.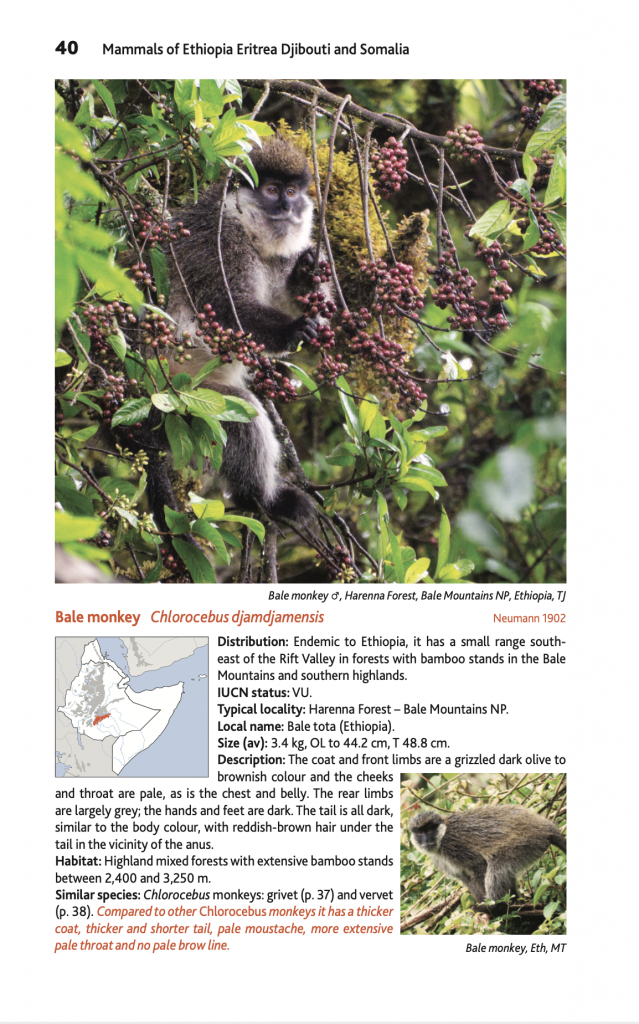 Each of the 111 species covered has one or more photos, a range map and some very helpful notes on habitat, behaviour and identification: notes you can tell they have been  written by a mammal watcher rather than a scientist. It is the sort of information you need for identification in the field, rather than in a museum.
Trevor has tried to include as much about subspecies as space allowed, and points out that some of the subspecies in this part of the world look quite different to those elsewhere in Africa.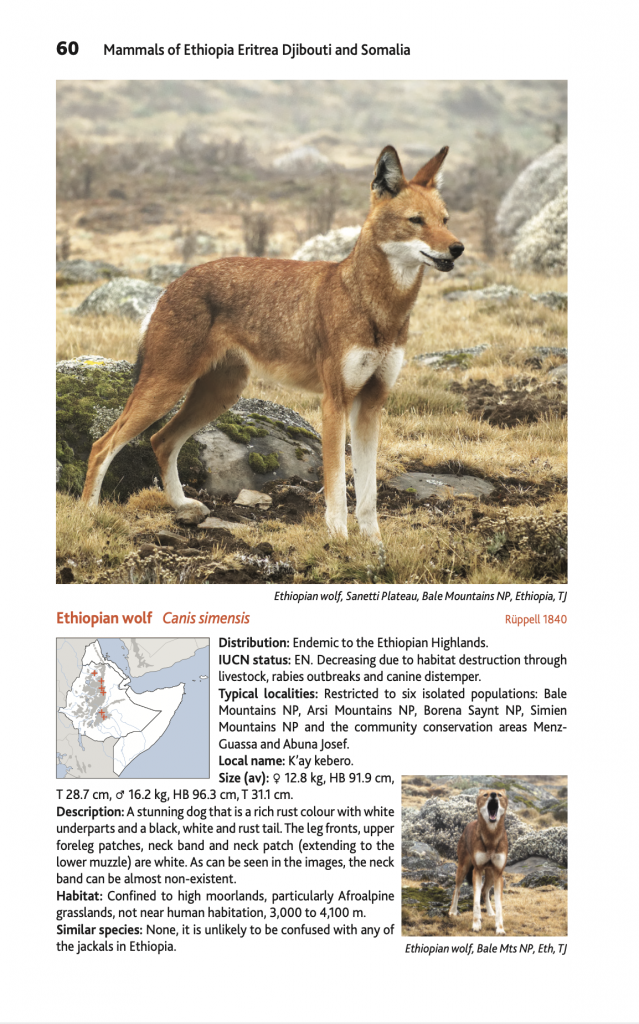 I found the information at the end – on where to find mammals in some of Ethiopia's parks and elsewhere – very useful too: a welcome trend in recent field guides which I am delighted to see being continued here.
And, at 216 pages, it is small enough to fit in a coat pocket.
Trevor Jenner's The Mammals of Ethiopia, Eritrea, Djibouti and Somalia from Meru Publishing (ISBN 978 0 9934 161-18) is available from your local bookstore or online.
If you are interested in the region then Trevor's website – merupublishing.com – is worth a look, as is his Ethiopia Travellers' Handbook.
Jon