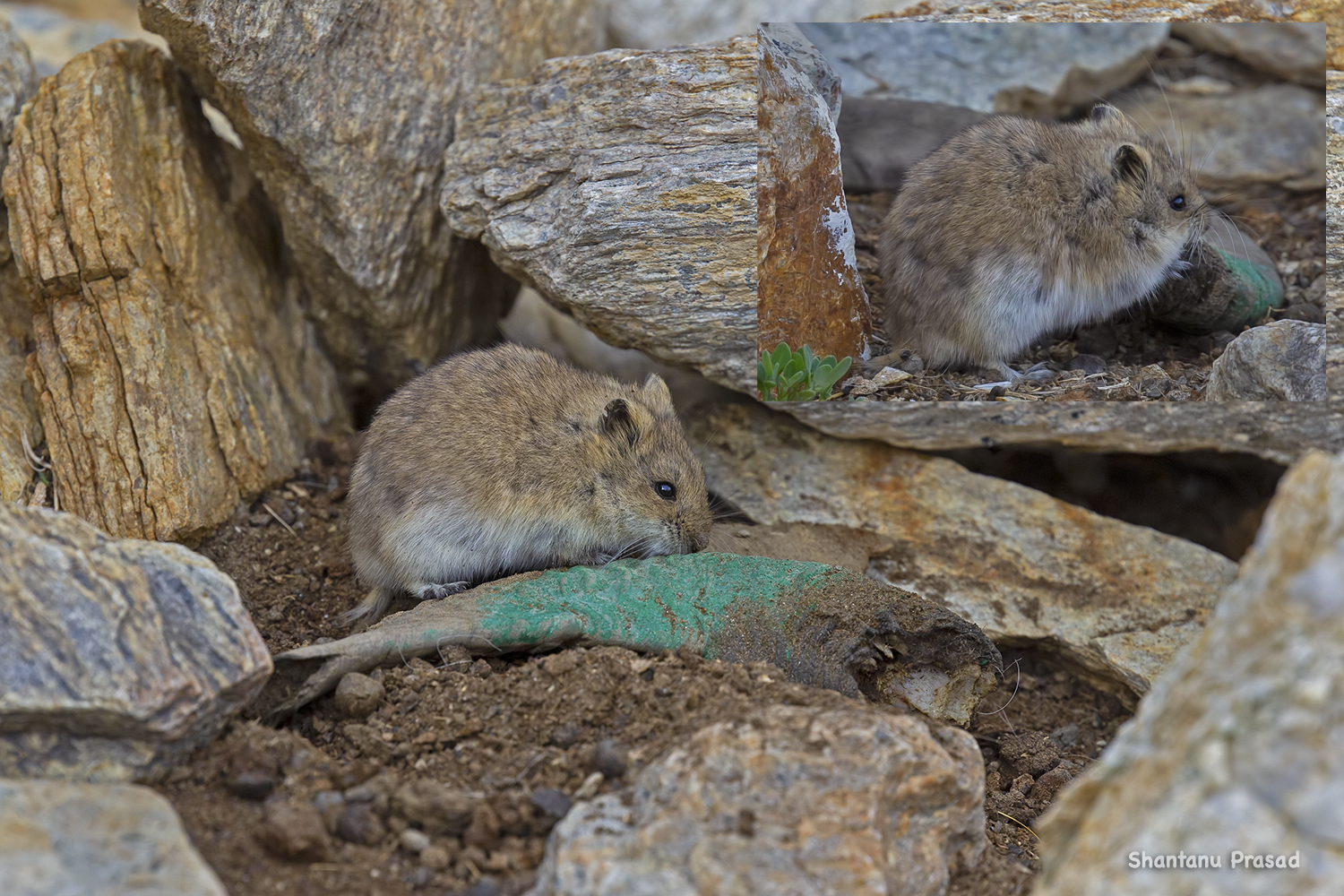 Rodent ID please..
Dear Friends,
Very sorry to bother you again for rodent ID. Actually I am not very good at rodents identification but documenting them since past 10 years in different landscapes, so have a few of them unidentified. It will be great to your inputs.
Here I need Id help for another rodent species which I have documented in Ladakh in the month of June at about 4500 m.
Please give your valuable inputs to help me identify this.
Many thanks in advance..
Regards,
Shantanu