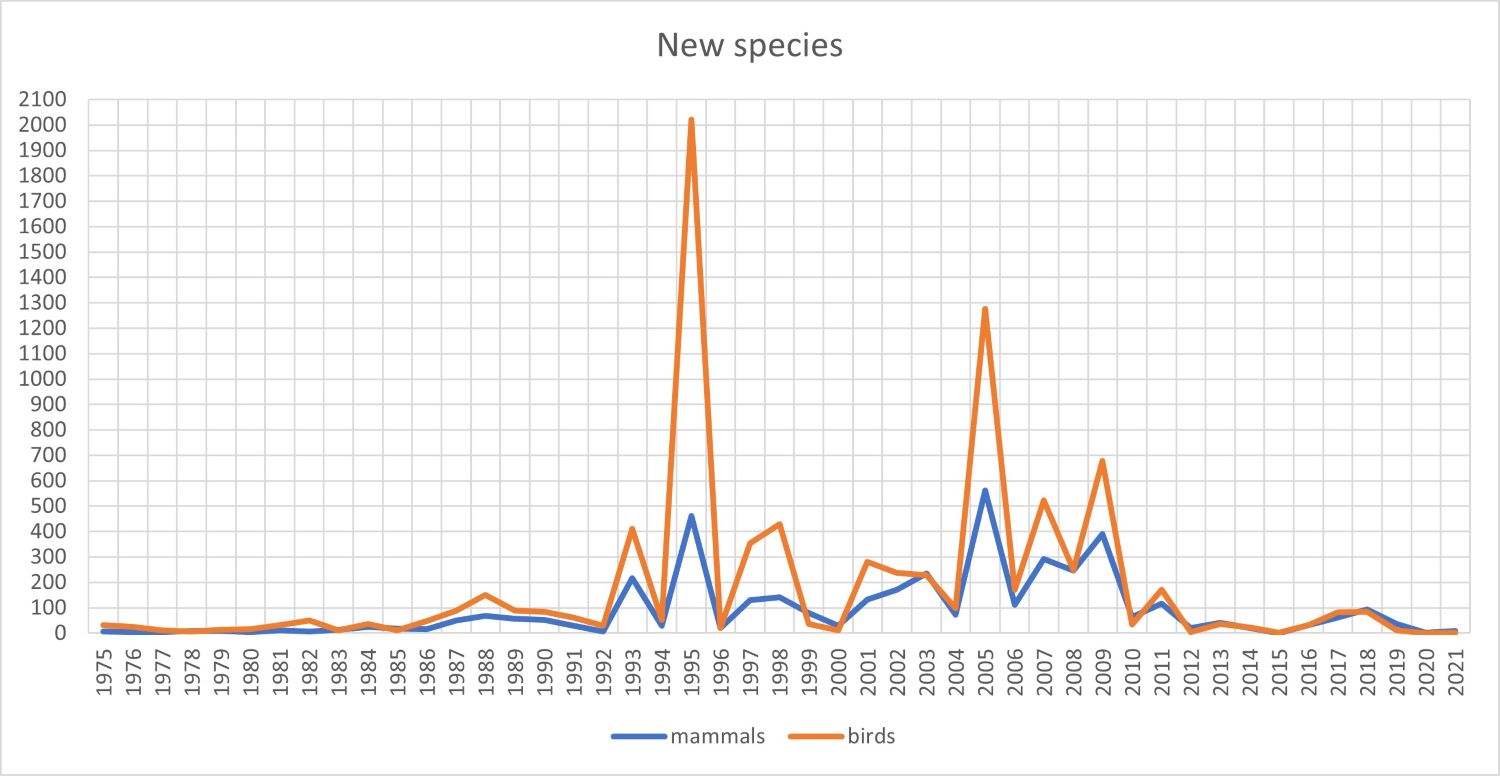 Mammalwatching with children
Here's a chart showing the number of new species I've seen every year of my life (the first six years summarized under 1975). For the reference, my first marriage was in 1996-early 1997, second marriage 1998-2001, third marriage 2010-present, first child 2014, second child 2020. 1995 was my first trip to the Neotropics (6 months); 2005 was the first trip to the Afrotropics (4.5 months).
Why am I posting this? I'm sure I'm not the only one here to find that reproductive success has disastrous effect on lifelist fitness. Let's do something about it!
I have this idea of organizing mammalwatching tours for people with small children. They would allow you to add a few dozen lifers without abandoning your loved ones for weeks at a time or subjecting them to grueling death marches that good mammalwatching trips normally are. They would also allow me to bring my family along, so that I can get some fun for the kids, a few lifers and some guiding fees at the same time. After all, it's a shame to have the world's best mammalwatching guide (me) taken out of circulation by family duties just when the popularity of mammalwatching is growing exponentially.
For starters, I'm organizing a tour to Socotra and Oman in late December 2003 (each part one week). I'll try to keep the price reasonably low. You are welcome to bring any number of kids of any age as long as they are under voice control or on a leash… sorry, I mean, as long as they are your responsibility. If there is enough demand, I can aslo do something in the winter of 2022/23.
What do you think?