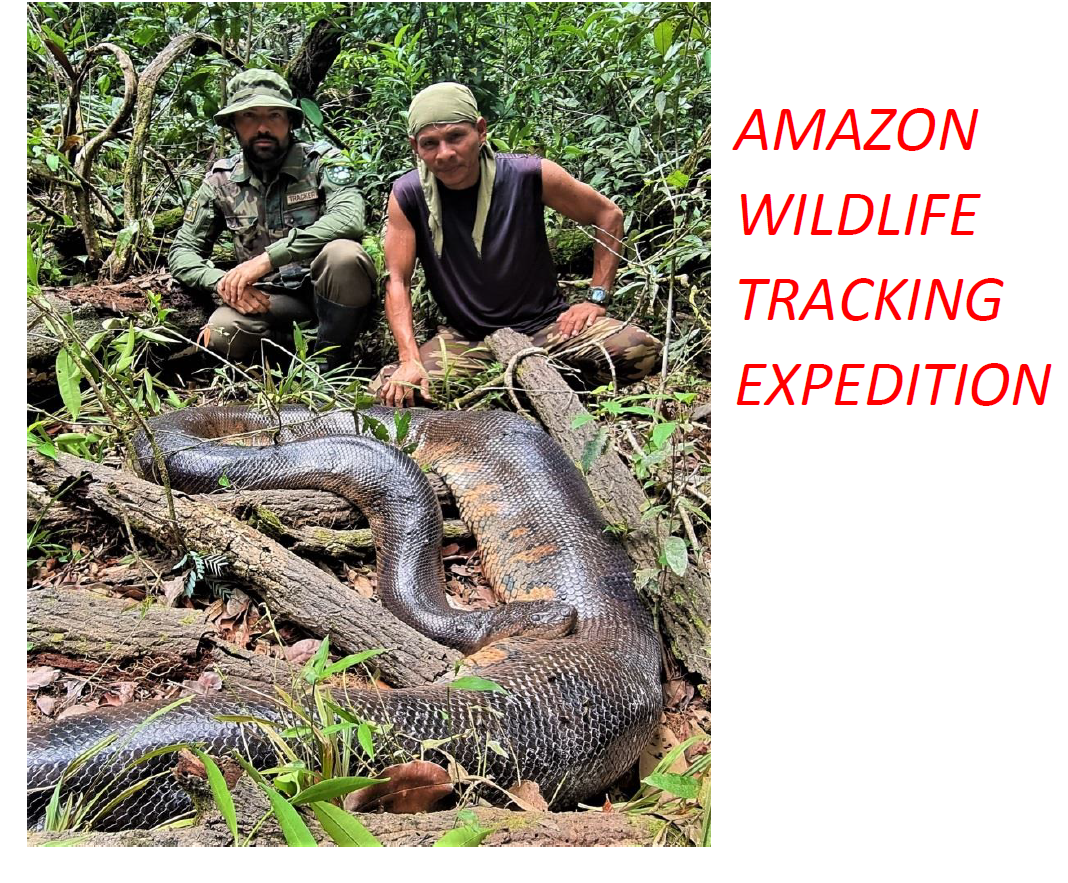 Advert: Amazon Wildlife Tracking in Peru with Original Nature, October 2023
This trip from Original Nature sounds superb. Some great mammals, an opportunity to learn a ton about fieldcraft from the local guides, and an almost guaranteed chance to see enormous Anacondas.
You will visit a remote section of the Amazon, 70 kilometers from the nearest town, in Peru's Matsés National Reserve. You will try to find as much wildlife as possible, while learning how to do it, thanks to the knowledge of countless generations of your indigenous Matsés guides. The observation of 6m long Anacondas is virtually guaranteed.
Full details are attached.  The expedition runs from October 1 – 15, 2023 out of Iquitos, Peru for just 2600 Euros.
The details include the report from Original Nature's 2021 recce trip to the area which recorded 25 mammal species (seen or tracked) including Bald Uakari, Monk Saki and Jaguar.
Jon
Amazon Wildlife Tracking 2023