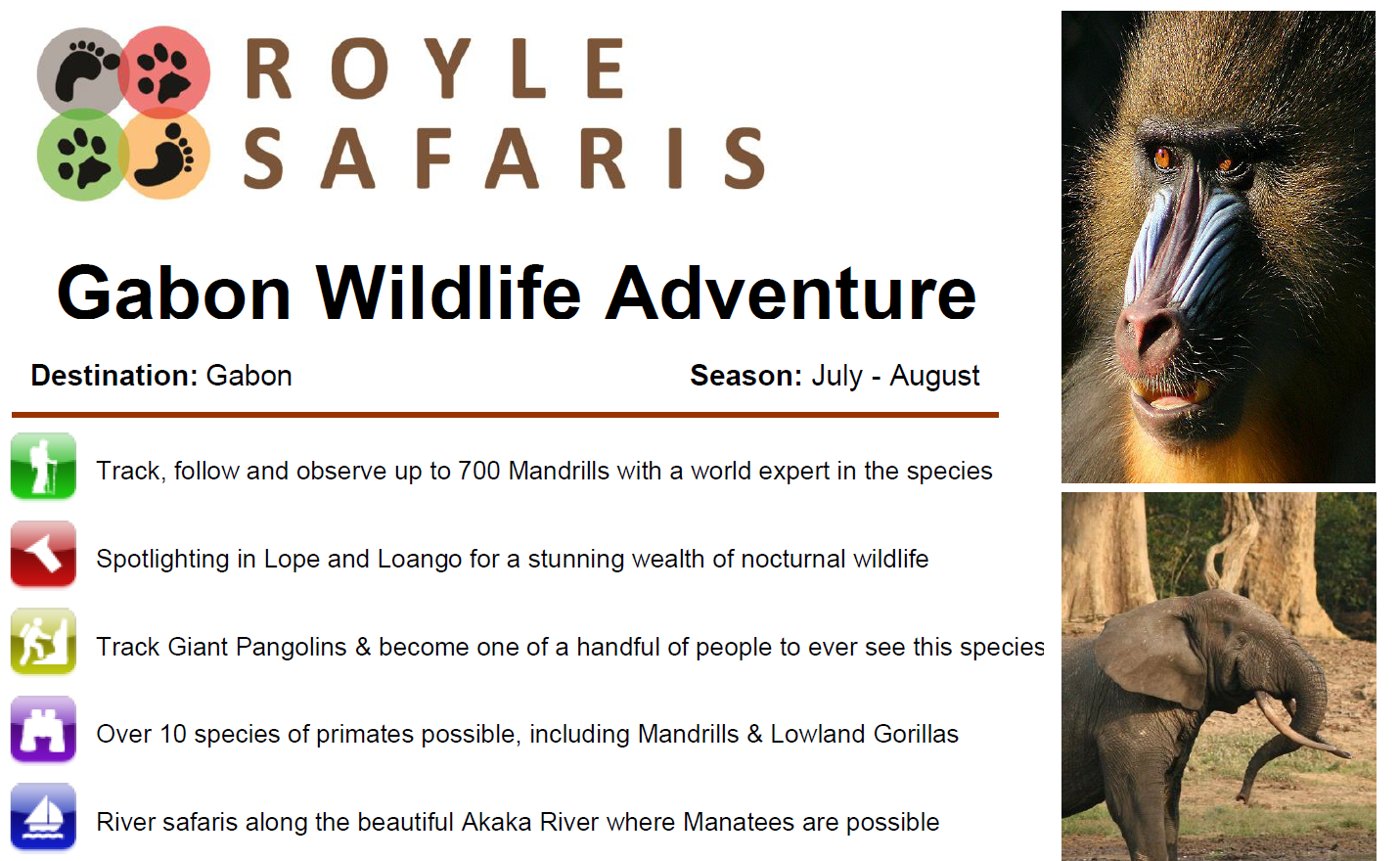 Advertising: Gabon, July 8-17, 2023 with Royle Safaris
Royle Safaris are running a second trip to Gabon this year from July 8 – 17 (the first has sold out). This safari is guided by well known – and well respected – Kenyan guide Zarek Cockar.
Gabon is one of the world's great mammalwatching destinations and this tour takes in the fabulous Lope National Park, where you will have a chance to follow a Mandrill megatroop, and also visits Loango National Park where Lowland Gorillas are one of the highlights.