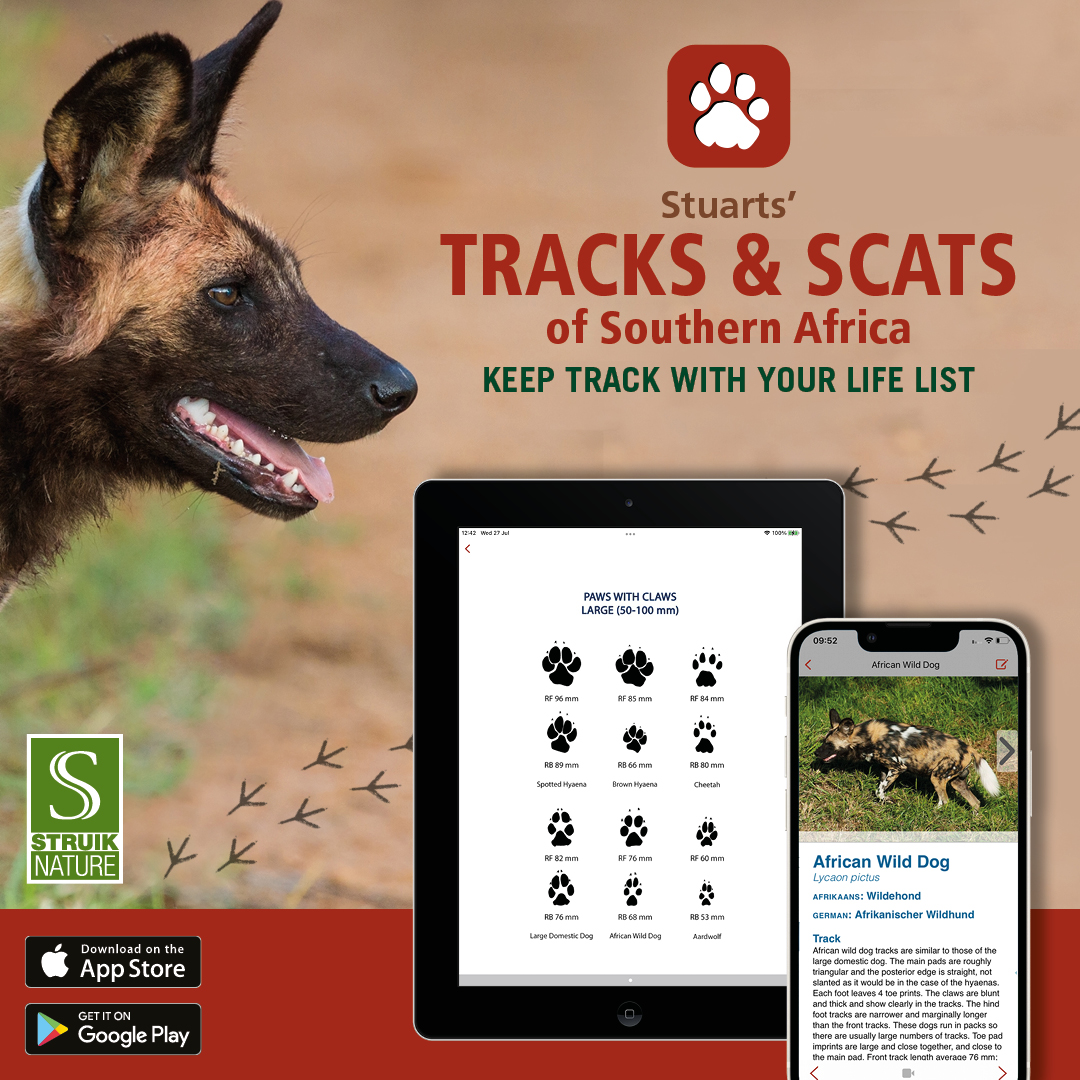 App Review: Stuarts' Tracks & Scats of Southern Africa
The prodigious Chris and Mathilde Stuart have released another mammalwatching app, this time covering the tracks and scats of Southern African wildlife.
The new mobile app is a handy tool for deciphering the tracks, trails, droppings, bird pellets and other signs left by more than 250 mammals, birds and reptiles passing through the African bush, and covers ten countries, from South Africa through to Zambia.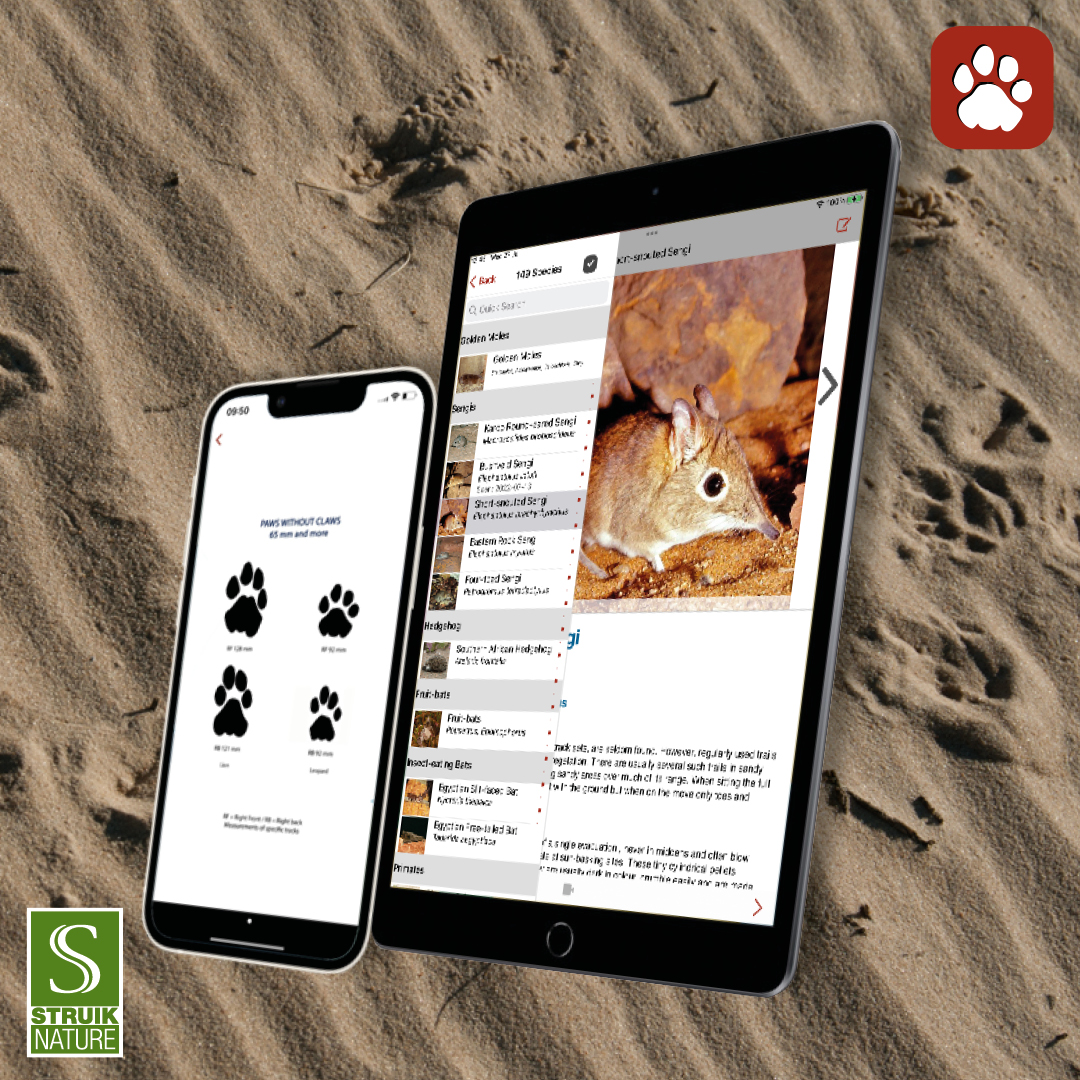 Like everything else I have seen from the Stuarts, this is extremely helpful and has clearly been designed with mammalwatchers in mind. I have lost count of the number of times I've wandered around a patch of bush looking for a small mammal and wondering whether I am in the right place, and looking for reassurance while cursing quietly to myself "if only I had remembered to check what the tracks and scat of an <<insert mammal>> looked like".
Problem solved! The app includes track and scat drawings, detailed species descriptions, and multiple photographs and videos to give a comprehensive account of each animal's tracks and signs, that can also be searched by region.
Available from the ITune and Google stores.
Jon