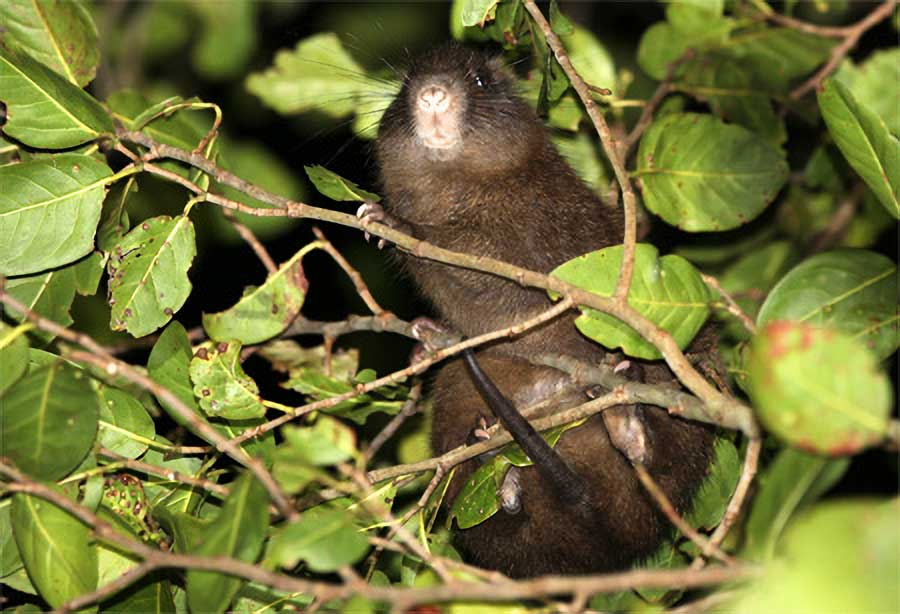 Cuba
I spent a couple of days in Cuba in 1998 but don't think I saw a single mammal other than H. sapiens. I've included community reports from those that saw more than I did.
Community Reports
Cuban Solenodon, 2020: Vladimir Dinets, 2 days & several species inlcuding Cuban Solenodon and Prehensile-tailed Hutia.
Cuba, 2019: Vladimir Dinets, 1 week & 17 species including Prehensile-tailed and Desmarest's Hutias and Fierce Bonneted Bat.
Cuba, 2017: Valentin Moser's report with mammals including Prehensile-tailed and Desmarest Hutias.
Cuba, 2016: Stefan Lithner's account of mammals seen on a 2 week (primarily birding trip) & 10 species including Cuban Flower Bat and Little Goblin Bat.
Cuba, 2016: Vladimir Dinets, 18 days with various bats and several hutia species.
Also See
Please email me if you have tips for mammal watching in this area.