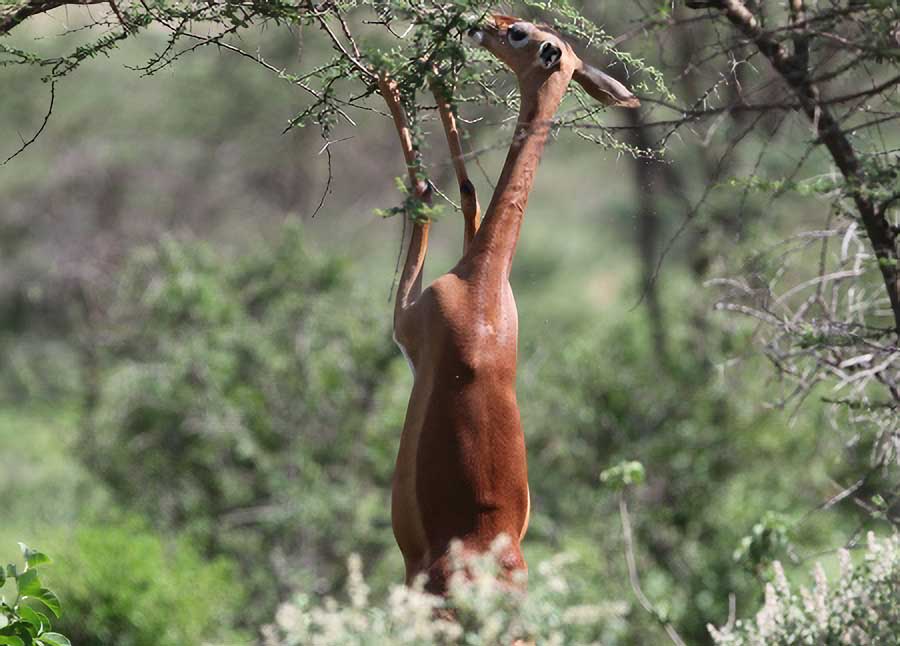 Djibouti
I haven't been to Djibouti yet, but I've included community reports from those that have.
Community Reports
Djibouti, 2014: Remco Hofland, 1 week & 12 species including Speke's Pectinator, Dorcas and Soemmerring's Gazelles and Gereneuk.
Djibouti & Somaliland 2010: Hugh Buck, 2 weeks & 17 mammals including Speke's Pectinator, Naked Mole Rat, Desert Warthog and Beira. A fascinating place.
Djibouti, 2007: Anita Ericson, 5 days & 21 species including Beira, Speke's Pectinator, Gerenuk and a Crested Rat.
Djibouti 2007: Hugh Buck, 4 days & 10 mammals including Gerenuk, Somali Elephant Shrew and Speke's Pectinator.
Also See
Please email me if you have tips for mammal watching in this area.