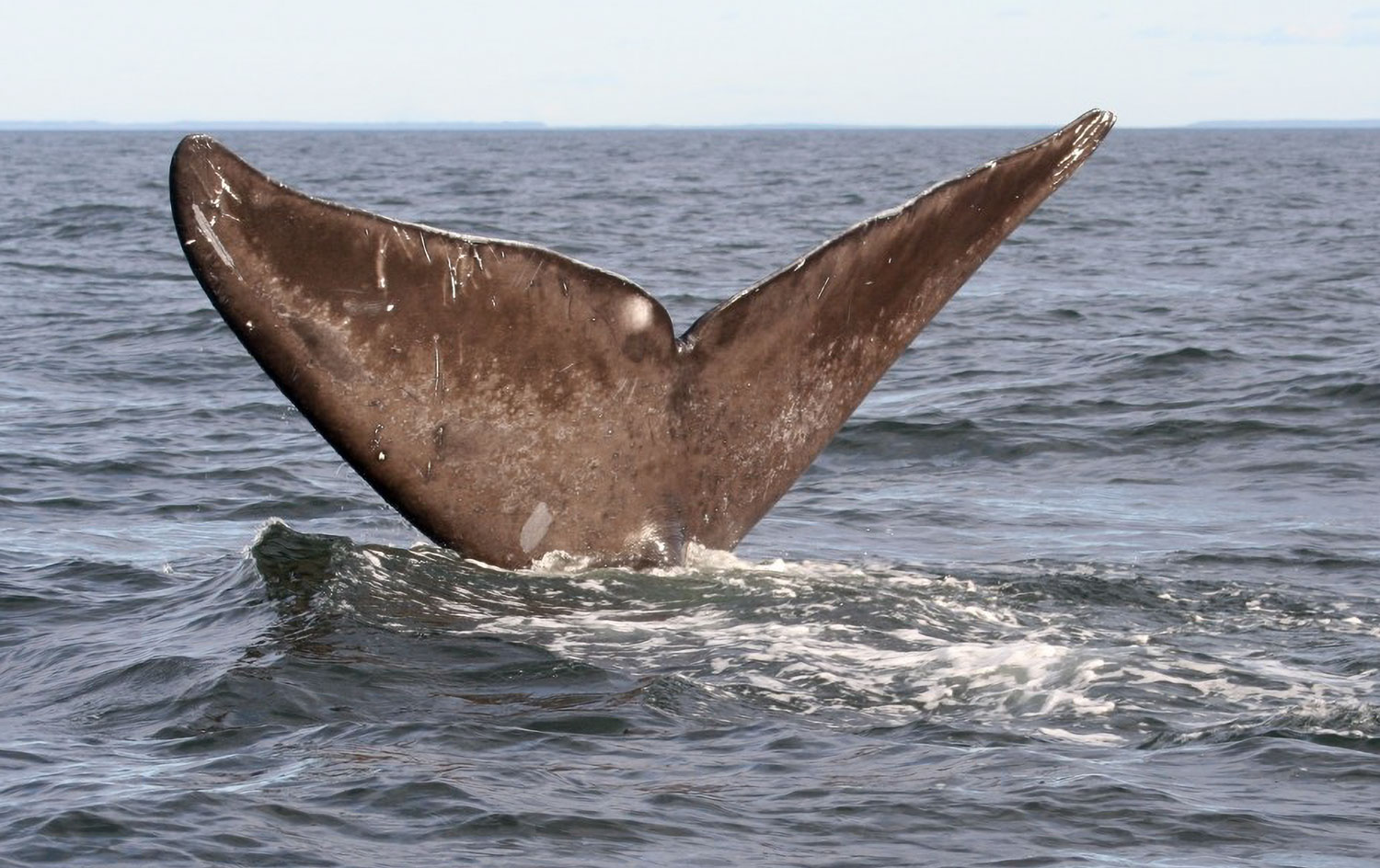 Nova Scotia
Lunenburg
I spent a weekend in Nova Scotia in mid-October 2008 during Canadian Thanksgiving. I was in Canada for work and wanted to see North Atlantic Right Whales. But the whale watching operators on Grand Manan Island – the best place to see this species – had closed. But an operator in Nova Scotia – Tom Goodwin from Ocean Explorations – was still running trips through the end of October out of Tiverton, just 20 miles as the cormorant flies, or the Zodiac bounces, from Grand Manan. And Tom agreed to take me out to look for them.
Nova Scotia is idyllic in the fall. Good weather, beautiful autumn colours and picturesque towns. And there are plenty of mammals too. I didn't spend much time looking for stuff other than cetaceans. But the roads were littered with squashed Porcupines, Raccoons and Striped Skunks.
I did however see a Coyote along the highway late in the evening near the town of Windsor and there were White-tailed Deer and Raccoons on the Lunenberg Golf Course after dark.
In and around Ovens Park I saw White-tailed Deer, Red Squirrels, Grey Seals, Harbour Porpoises and a Red Fox.
Tiverton Whale Watching
I spent an afternoon with Tom Goodwin from Ocean Explorations, the only whale watcher still operating in the Bay of Fundy in mid October. Tom had been very helpful over the summer, sending me occasional emails to tell me what the Right Whales were doing. He knew that I was only coming to Nova Scotia if the whales were still in the bay and he kept me up to date. I  started by taking a scheduled tourist trip with him where we saw Humpbacks close in to shore, as well as Grey Seals.
After dropping off the tourists he took me out on a much longer trip: 25 miles across the Bay of Fundy to look for the North Atlantic Right whales. The weather was good, but the sea was lumpy and Tom warned that I was going to get pounded. I did,
About 10 miles out we saw a pod of White-beaked Dolphins which came into the boat to bow ride for a few minutes. The best view I have had of that species. Tom explained that both White-sided and White-beaked Dolphins are around in the late summer and autumn, with the two species alternating as to which was the more common.
An hour later Tom spotted a blow not far off of Grand Manan Island. Within minutes we had seen dozens more of the distinctive v-shaped right whale blow. I reckon there must have been at least 50 animals in the area. All the more impressive given the remaining global population of North Atlantic Right Whales is estimated at less than 400.
After I left Tiverton, I had a second day left in Nova Scotia and hoped to find some Atlantic White-sided Dolphins. A whale watching boat was still operating out of Lunenberg, and when I called them they said they had seen a big pod of White-sided Dolphins that afternoon (when I was watching the right whales). So I drove to Lunenberg to take their sunday trip. But only two other people wanted to go out so the skipper canceled the trip.
Community Reports
Sable Island and the Gully, 2022: John Fox's short report of seeing Northern Bottlenose and Sowerby's Beaked Whales on a cruise off of Nova Scotia.
Newfoundland & Nova Scotia, 2017: Vladimid Dinets's farewell to North America trip, with Canadian Lynx and Marten on Newfoundland and Sowerby's Beaked Whales over Haldimand Canyon (east of Nova Scotia).
Also See
Please email me if you have tips for mammal watching in this area.