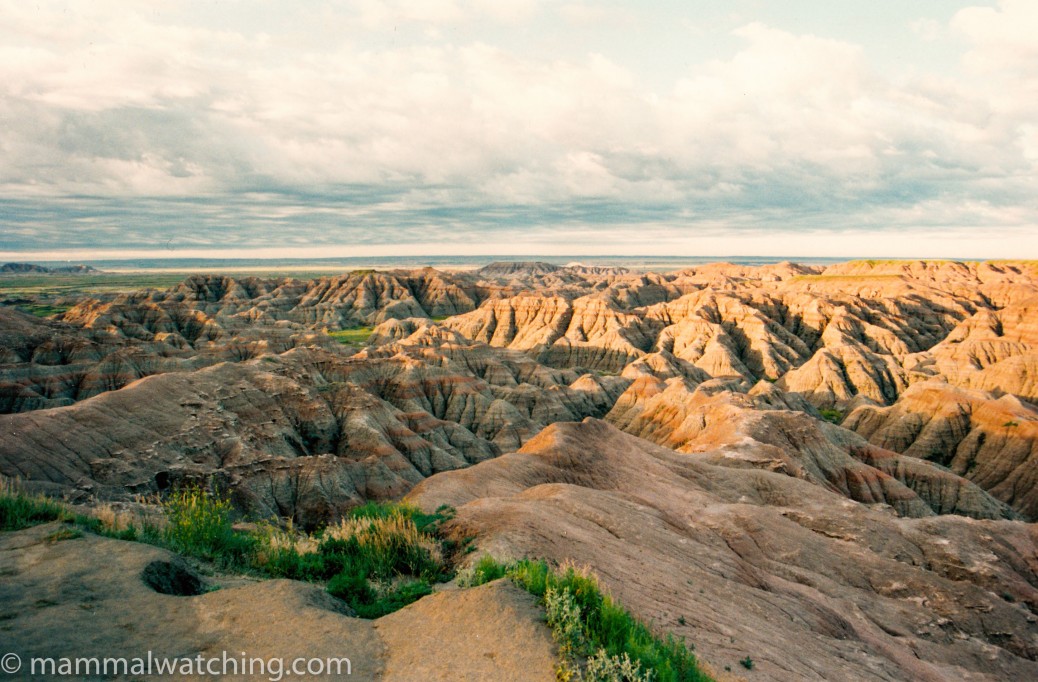 South Dakota
I first visited South Dakota in 1993 but don't remember what mammals I saw there, if any, in the spectacular Badlands National Park.
At Wind Cave National Park I do remember looking at Bison and Black-tailed Prairie Dogs among other things.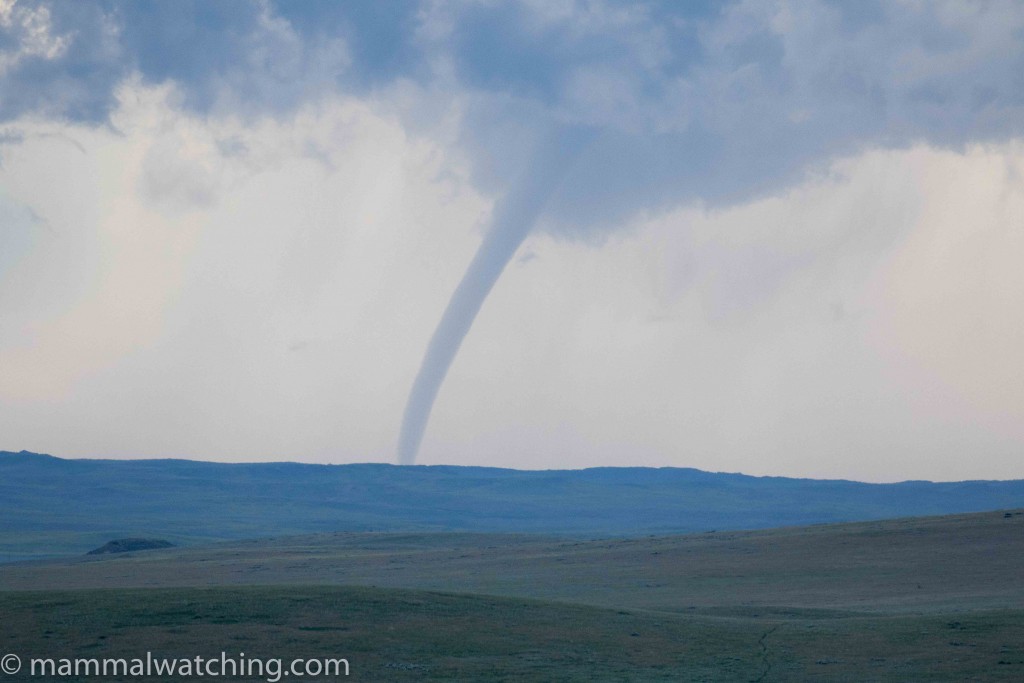 In July 2019 I was back in South Dakota and had planned a night on the Thunder Basins National Grasslands, where I wanted to cruise the roads in search of Prairie and Sagebrush Voles and Northern Grasshopper Mice. But a tornado across the valley from our campsite, followed by an enormous lightning storm overhead, cut short our camping plans. My kids, it seems, are wimps. No mammalwatching that night.
Community Reports
South Dakota, 2022: Jim Vanderpoel, 7 days & 18 species including Thirteen-lined Ground Squirrel, White-tailed Jackrabbit and Bighorn Sheep.
South Dakota, 2022: Wildlife Watcher's report of a week in the Badlands with species including Mountain Goat and Bison.
Minnesota to Wyoming, 2022: Janco van Gelderen, 2 weeks & 21 species including American Marten, Lynx and Mountain Lion.
South Central Rockies, 2017: Sjef Ollers, 3 weeks & 44 mammals including American Badger, Swift Fox, Black-footed Ferret and Long-tailed Weasel.
South Dakota, 2010: Scott Flamand, 4 nights & 18 species including a Black-footed Ferret and Swift Foxes.
Also See
Please email me if you have tips for mammal watching in this area.