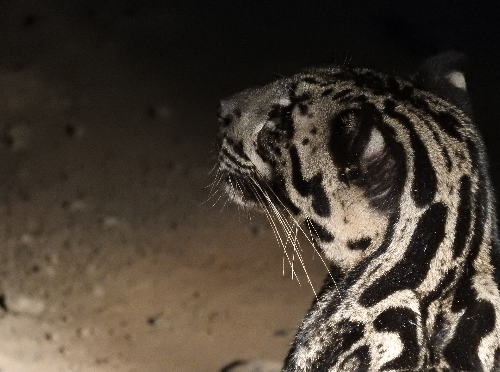 Related Articles
Jon Hall

, , Oriental, 1

---

Dominique Brugiere let me know about this site – https://www.ecologyasia.com/ – which I don't remember seeing before. Looks like a...

ficustours

, , Oriental, blackbuck, Gujarat Wildlife, Indian Fox, Indian Wild Ass, Indian Wolf, Rann of Kutch, Striped Hyaena, Velavadar, 0

---

Please follow the link for a detailed report  A brief, mammal watching oriented guided tour to the salt pans...

tomeslice

, , Oriental, dhole, India, Rhino, South-Asia, tiger, wildlife, 17

---

Hi everyone, As this time of Corona is preventing most of us from traveling abroad (and postponed a trip...

kittykat23uk

, , Oriental, 3

---

Saw this seal at Furan, Hokkaido. We did see some harbour seals but this one looks more speckly than...

Vladimir Dinets

, , Oriental, Asia, 2

---

1. Huangshan, a gorgeous sacred mountain in Anhoi Province of China, is one of the best places (and most...

roylesafaris

, , Oriental, China Mammal Watching, giant panda sighting, mammal watching, panda watching, Royle Safaris, safari, safari holiday mammal trip report, sichuan mammal tour, sichuan mammal watching, Wildlife watching, wildlife watching holiday, wildlife watching tour, 0

---

In March and April 2019 Royle Safaris ran two back to back Sichuan Mammals Tours with a special focus...

Jon Hall

, , Oriental, 0

---

Fabulous video of a pod of Orcas attacking Sperm Whales off of Sri Lanka (and thank you to Jeroen...
Subscribe to mammalwatching.com
Recent Comments
Community Forum Archives