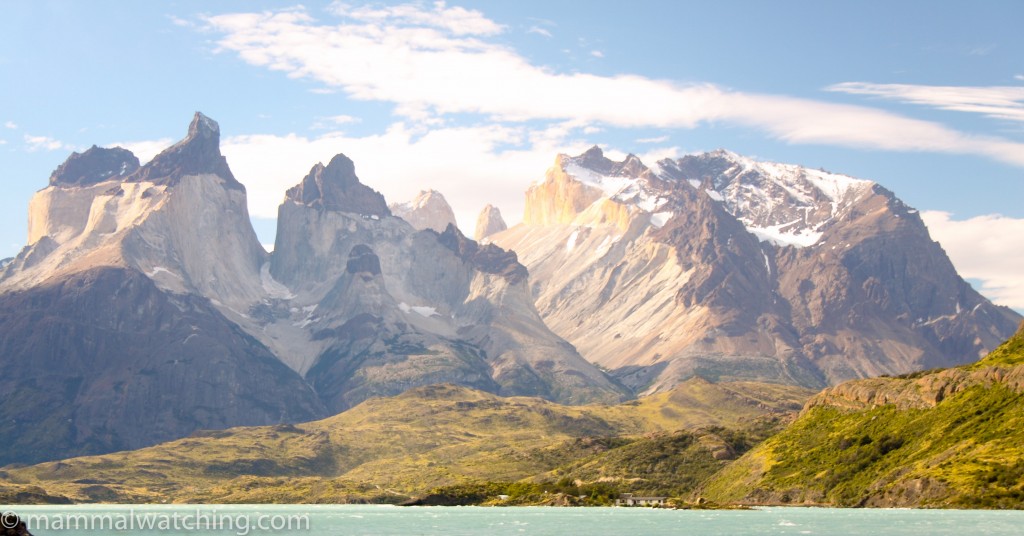 I first heard about Chile's potential for mammal watching through Richard Webb and the Puma tours he pioneered here (see his trip reports at the bottom of this page). Not only does Chile have perhaps the finest Puma watching in the world, but it offers a range of other interesting mammals. I shamelessly copied Richard's itinerary when I visited in February 2009, and I see that other tour companies are now doing the same.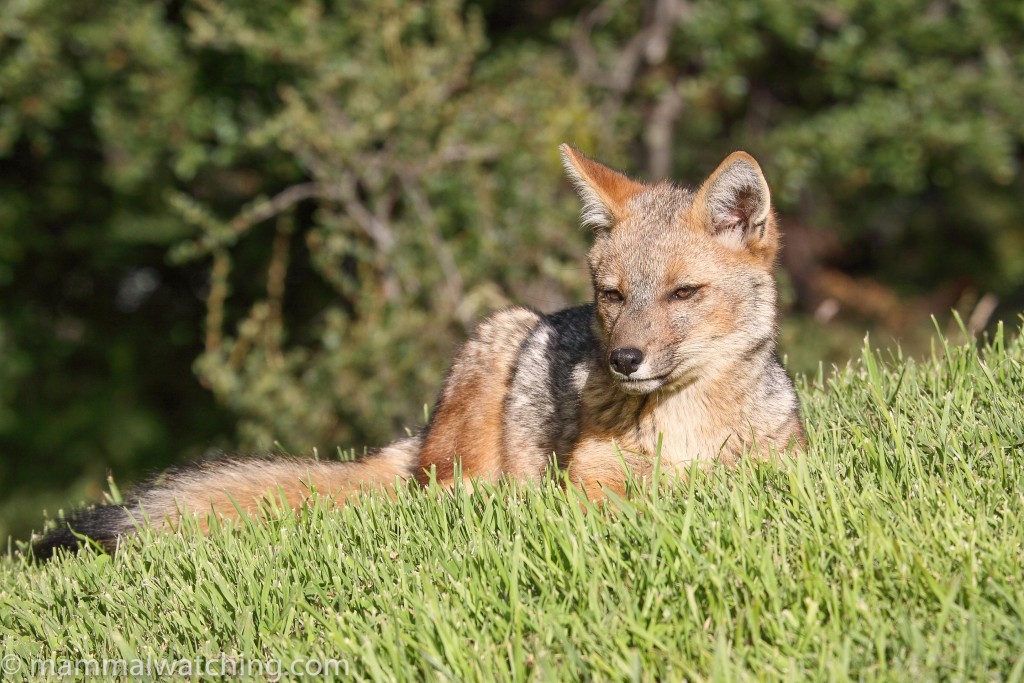 Culpeo, Pseudalopex culpaeus[/caption]
Some Observations
Chilean people are just about the friendliest people I have ever met. I picked up a few hitchhikers during my trip and all of them were keen to meet for drinks and dinner and converse with me and my 50 words of Spanish. And when I mentioned in a couple of cafés that I was trying to see an armadillo, within minutes the managers would be on the phone to friends and family trying to find out the best places to look. Chileans are also a very cultured bunch, who like to talk about poetry, music and wine. I was able, at least, to weigh in on the latter.
The country is developed and it is safe. It isn't all that cheap and some of the "tourist" hotels were considerably more expensive than they ought to have been I reckon. The wine is fabulous but otherwise it isn't a gastronomic paradise: the food is not bad, but the emphasis seemed to be more on quantity than flavour. I saw more Pumas than I had good cups of coffee in my two weeks there.February 2009 was high summer in Chiloe Island and Patagonia. Shorts and a tee shirt are fine until the wind blew, at which point it got decidedly chilly. I don't remember the wind not blowing for more than 10 minutes.
Chiloe Island
Pagua to Chacao Ferry
It takes an hour from Puerto Montt airport to reach the ferry to Chiloe that runs from Pargua to Chacao.  The ferries operate continuously and you rarely need to wait more than five minutes to board. The ferry is free to ride as a foot passenger and I took the 30 minute crossing five times and looked for sea life.
Punihuil