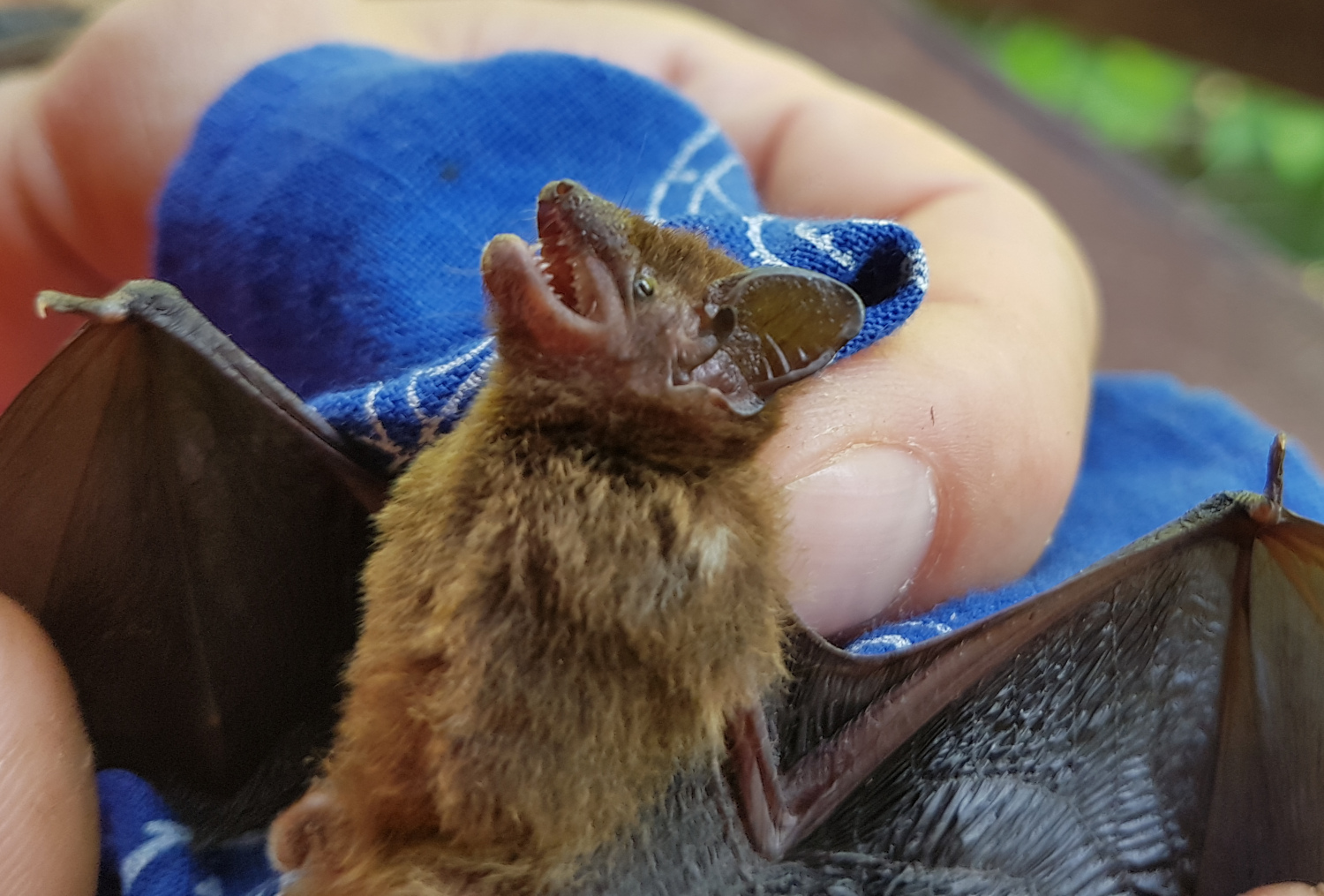 Two bats to ID, New Guinea region
I hope somebody can help to identify these two bats. The microbat was at Nimbokrang, West New Guinea, roosing in a crack of a wooden tower in lowland rainforest. The flying fox was on a small islet off Waigeo, Raja Ampat, Indonesia, roosting alone in a lower canopy. Tentatively the first might be a Pipistrellus sp., the second Great Flying Fox Pteropus neohibernicus.
I received my copy of the bat volume of HMW, and it is a beautiful book, but useful more for identification of the more distinctive fruit bats than microbats.
best,
Jurek