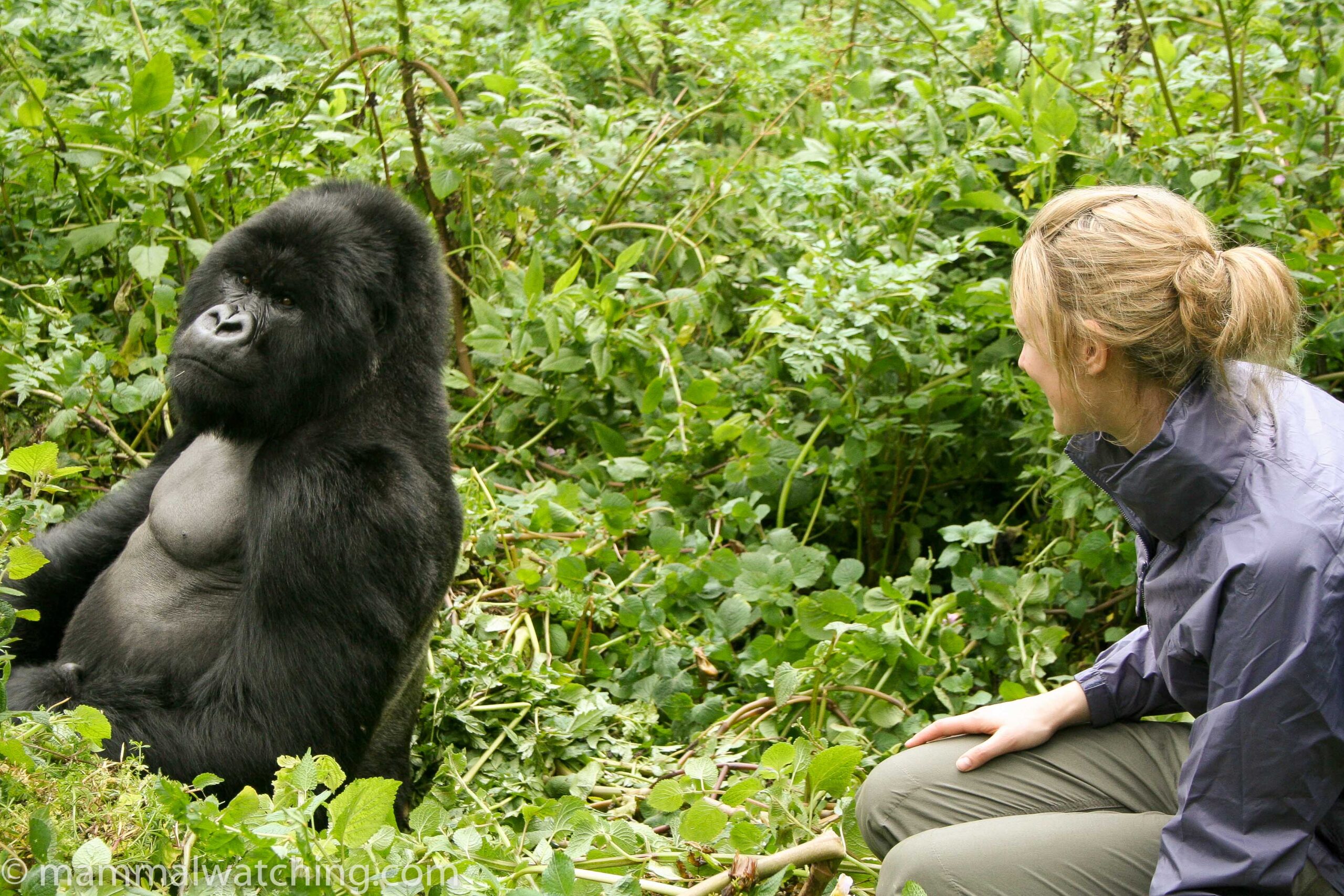 Rwanda
Rwanda is small, densely populated and slap bang in the middle of Africa. And my job sent me there in January 2007. The country, on the surface at least, appeared to be a lot more functional than I would have guessed before arriving. The infrastructure is good, the cities are clean, and while many people are very poor, I saw less extreme poverty than I have done in many countries. This is remarkable given the devastation that came with the genocide of the mid 1990s: Kigali's genocide memorial claimed that some two-thirds of the country were either killed or became refugees in 1994.
The Rwandan people are industrious and courteous, unless they thought you were trying to sneak a photo of them. I really wasn't there long enough to develop much of an opinion on relations between the Hutus and Tutsis: the country seems to be making a huge effort to remember and come to terms with its recent past, but there must still be a good deal of strain under the surface. More overt was a general dislike of the French, or at least the French government, for the less than glorious role they played during the genocide.
Kinyarwanda, English and French are the official languages. The born and raised Rwandans tended to speak better French than English, but I met many people who had spent time (and sought refuge) in countries like Uganda. Many of these people spoke better English than French. If you speak either you will get by.
At about 25,000 square kilometres, Rwanda, my guide book said, was half the size of Scotland. Scotland is an unusual choice of comparator; Wales and Belgium were, I thought, the standard yardsticks for small countries, or large national parks. So, at 25,000 square kilometres, Rwanda is about 20% smaller than Belgium and 20% bigger than Wales.
It is home to 8 million people, who appear to be evenly spread across every square metre of the country: national parks aside, I can honestly say that we did not travel more than 100 metres along any road without driving past someone. And we did not travel more than 200 metres without using the horn so as not to drive over someone. Nowhere in Rwanda is more than a day's drive from anywhere else. And 10 days is long enough to visit all the key mammal spots.
Kigali itself is a nice enough city. There are several thousand Straw-coloured Fruit Bats roosting on Avenue Gitega, near the Intercontinental Hotel. They are, I think, in a permanent camp.
I had to arrange my trip at quite short notice.There are many tour operators who organise trips around Rwanda (they will provide a 4wd, a driver/guide and arrange accommodation and permits). I got a few quotes and the price did not vary a great deal between most of them. I ended up using Access Safaris because they were cheap, and Ossy there was very fast to answer my emails. Access Safaris were also very relaxed about payments and so on – using their own money to reserve gorilla permits for us, rather than insisting I transferred the money in advance. None of the operators I spoke to seemed particularly knowledgeable about the wildlife and they all offered similar tours.
Our driver and guide – Alphonse Hategekimana – was soon christened The Fonz, a name that appeared increasingly appropriate as time went on. Although he wouldn't claim to be a wildlife expert, he did know every other person in Rwanda, especially the guides in the national parks, all of whom greeted him as a long lost friend, with cries of "Caaaa Va" or "Oh my God". He was the most entertaining driver I think I have ever used, and I'm very sad to say that Alphonse died not long after my visit.
There are three important national parks in Rwanda, all of which I visited.
Akagera
Akagera is about thee hours drive from Kigali, on the border with Tanzania. It is Rwanda's only savannah type national park and we stayed for one day/two nights. Though Akagera is still home to decent populations of ungulates, it was hit hard during the civil war, and your chances of seeing Elephants or large carnivores are very slim (Lions were seen once in 2006, the previous year). Although many parks in the region have more impressive wildlife, few would be as scenic. Moreover, we spent a whole day there and only saw one other vehicle.
Olive Baboons are common, especially around the hotel (look in the rubbish dump just behind the gardens in front of the hotel if you cannot find them). We also saw a few Vervet Monkeys (Chlorocebus pygethurus) in the park and I am sure they would be easy to track down if you had a mind to (I thought we would see more at Nyungwe but I didn't see any there – at the time i thought these were C. tantalus though now believe that these do not get into Rwanda).
We spent a day in the southern half of the park. Oribi were unusually common with plenty of Impala, Zebra and Topi (Tsessebe). We found two small groups of Defassa Waterbuck early on in the day, and there were one or two Cape Eland mixed in with the Zebras and Topis. The one species I particularly wanted to see – the Bohor Reedbuck – took a bit of time to find, but we found two in the higher country around Mubari.
Hippos were very common in the lakes, and the rangers seem generally to know where to go to see Masai  Giraffes. We crossed paths with small sounders of Warthogs twice. There are supposed to be Sitatungas in the park, but seeing them requires a boat trip.
We stopped at the ranger station in the mid morning and while squatting over the pit loo, I saw a rat moving in and out of the long grass. Quite large, with brownish fur grading to steely gray. I have no idea what species, though I am sure this is the first new mammal I have seen from the toilet.
The park's hotel was really very nice. Bushpigs are among the animals supposed to visit often the small watering station behind the swimming pool each evening; I spent a bit of time looking but didn't see any. Savanna Hares were common in the garden at night, and I had a reasonably large colony of microbats roosting in the ceiling space above my room, but I couldn't get in there to get a look. I set a few Elliott Traps in the garden but didn't catch anything. Night drives were not – so far as I could tell – allowed. But I think we could have organised a night walk into the park if we'd wanted.
Parc National Des Volcans
Just two and a half hours from Kigali, this is the place in Africa to see Mountain Gorillas. The permits aren't cheap: $325 for a day at the start of 2007 but now much more. But the experience will last a lifetime. There are several hotels in the area – ranging from a super luxury eco lodge to some very basic local hotels. The Gorilla's Nest hotel is mid range and comfortable enough, without being anything special. The food was pretty ordinary.
Tracking the Gorillas is all quite straightforward once you have arranged a permit, though these often sell out in advance. There are several groups of habituated gorillas in the park, of varying group size and ease of access. You arrive early in the morning at the park registration where the rangers try their best to let you visit your group of choice, though each group of watchers is limited to about 8 people. Some of the other guests in the hotel the previous night, who had already seen the Gorillas, told stories of grueling hikes up sheer mountains, deep mud and impenetrable nettle-filled jungles. The reality was somewhat easier, even though we visited the Susa Group – the largest group of gorillas but usually the hardest to reach. This was the group that Dian Fossey worked with.
It took about an hour's quite steep climb to reach the boundary of the park near the Susa group. And then another 45 minutes moving more slowly along reasonable trails in the bamboo forest. There was not a great deal of mud, and the nettles could be avoided. That said, wearing shorts would be a mistake. The gorillas have 24 hour armed guards which of course both protects the animals from poaching and also ensures that they can be tracked down.
And then we found ourselves in a clearing in the middle of a group of around 40 gorillas. We would have seen more than half of them I reckon in our allotted hour. It was an extraordinary experience. For a good part of the time the animals appeared not in the least bit interested in us and we could have been invisible. At other times I found myself on the receiving end of the sort of direct, gentle but slightly vacant stare that are more often seen on the face of senior executives when they are made to attend a course on the importance of performance management.
Tourists are supposed to keep 7m from the animals, but that of course depends also on the gorillas. The park guides with us ignored the rule – leading us right through the middle of a group, so we were often no more than 2m away from some animals. One youngster walked up to me and began scratching my knee. I did not have much control over this, but it was something that one should try to avoid as there is a risk (still theoretical I think) that gorillas could catch viruses from people with potentially devastating consequences.
It was exhilarating. It was also quite troubling. I felt quite uncomfortable with invading the animals' space. I suspect experts will argue for many years over the pros and cons of this tourism. Although it undoubtedly poses some risks to the Gorillas, I imagine those risks are pretty hard to quantify. I also suspect that without this tourism the animals would be faring much less well. The Gorillas generate a lot of income for Rwanda. Without that money the animals would not have the luxury of armed bodyguards.
Other animals
The Park also arranges guided treks to see Golden Monkeys (Cercopithecus mitis kandti) which are quite widely recognised as a species in their own right but which I have recoded – in line with IUCN – as a subspecies of Blue Monkeys. They are bamboo forest specialists with a very localised distribution. Fortunately they are easy to find in the Virunga volcanoes and guided treks to see them can be arranged with the park. It took us about one hour, on a flat but muddy trail to find the habituated troop of 70 or so animals.
I didn't see any other mammals in the forest. We did see quite a lot of Buffalo shit, and duiker tracks (Black-fronted Duiker for instance are supposedly quite common but shy). There are still a few Elephants around but I am not sure how often they are seen. There would have to be a few interesting things moving around at night, but unless you arrange to take an overnight hike and camp in the forest, I do not think spotlighting would be allowed. If I ever go back I would try to make arrangements beforehand to camp out.
Nyungwe National Park
Nyungwe is a good 4 hours drive from Kigali. It is a large tract of high altitude rainforest and reputed to be the single most important forest from a conservation point of view in all Africa. The forest – in the Ruwenzori mountains – is home to quite a few endemic species, and offers some particularly good prospects for primate spotting.
Though you have a decent chance of bumping into monkeys while wandering through the forest on the network of trails, separate guided morning treks can be arranged to see – specifically – Grey-cheeked Mangabeys; Angolan Colobus and Chimpanzees. Colobus Monkeys can also be seen in a small patch of forest just outside the national park, on the Gisakura Tea Estate. These tea-estate Colobuses keep company with a single monkey that I thought was a Dent's Mona Monkey when I saw it, though the guide books say it is a Red-tailed Monkey. I have since been advised that the animal in my photo looks like a hybrid Silver*Red-tailed Monkey. You can either camp in the middle of the park at Uwinka, or stay in a clean but pretty basic rest house some 20kms from the campsite.
In three and a half days I saw many Silver Monkeys (Cercopithecus mitis doggetti) which like their golden relative are quite widely recognised as a species in their own right but which I have recoded – in line with IUCN – as a subspecies of Blue Monkeys. Silver Monkeys were along the Waterfall Trail, around Uwinka, in the forest proper and in Cyamudongo Forest. Mona Monkeys (Cercopithecus mona) are less common though I saw a few mixed in with the Silver Monkeys on the edge of the forest at the start of the Waterfall Trail that my guide identified. I saw only one Red-tailed Monkey (Cercopithecus ascanius), which was among Mona and Silver Monkeys on the Waterfall Trail. Both the Red-tailed and the Dent's Mona Monkeys were lucky sightings – they are not common in the park and in 1999 a two month biodiversity survey failed to find any of either species. It seems the waterfall area is one of the best places to look.
The Ruwenzori subspecies of Angolan Colobus can be seen each morning on walks out of Uwinka that track down the 400 strong habituated troop. They are also one of the few primates that you can be sure to see in the afternoon – just take a walk to the small patch of forest on the Gisakura tea estate. The hybrid Red-tailed / Silver Monkey hangs out with the troop here.
The park has one group of habituated Grey-cheeked Mangabeys which the trackers will find provided you give them an evening's notice (the trackers usually head out at 6am, find the animals by 7ish and then wait for the tourists to arrive). I guess the Mangabeys move around a fair bit, but when I saw them we ended up having to descend (and then climb back up) about 1000 metres of muddy trail, during a 6 hour hike. On the way back to the road we saw more (non-habituated) animals.
L'Hoests (or Mountain) Monkeys are easy to see along the road between Gisakura and Uwinka, so long as it isn't raining. Some of them approach cars looking for handouts. I also saw a few deeper in the forest.
I suppose Nyungwe's Chimpanzees are the biggest drawcard for most people. They are not all that reliable however, and you need to plan to stay for a few days if you want to be sure to see them. When we arrived we were told the Chimps hadn't been seen for over a week. One story was they had traveled deep into the forest and into the Congo. The other story (which I believed) was that there was not a great deal of fruit around and so the habituated troop had split up and various smaller parties of Chimps were feeding on the ground, and at these times they were much quieter and harder to find. Because the trackers had lost the animals there were no guided trips to find them being run from Uwinka while I was there.
But all was not lost. There is a small patch of rainforest outside the national park, about one hour's drive from Gisakura, called Cyamudongo (pronounced Shamoodongo). It harbours a group of Chimps. Because the forest is small – only 6 square km – the Chimps can usually be found with 24 hours notice. So Alphonse organised for the trackers to go looking for the Chimps on Sunday, so that we could have a shot at seeing them the next day.
The trackers did indeed find the Chimps and I arrived at the forest about 7am the next morning and headed off to near where they had been seen the night before. Chimps move around a lot, but after 45 minutes of waiting, we heard some animals and about 20 minutes later got some brief but nice views of at least 3 chimps. The group may have been partially habituated (apparently we would have virtually no chance of getting in eyeshot of non-habituated animals) but they were still very wary. Although it would have been photographically good to have been surrounded by a fully habituated troop, I think I preferred the excitement of trying to get a glimpse of these more wary animals.
Lack of time and prior information meant I did not get to see the Owl faced Monkeys (Cercopithecus hamlyni) that live in Nyungwe. There are no organised trips to see these monkeys, which live down near the Burundi border in the bamboo forests (either a 4 or 8 hour drive depending on who I asked) from the park HQ. But I was told that the animals are now pretty much habituated and with advance notice the park could arrange to get some walkie-talkies to the trackers down there and arrange a trek to see the animals. This species seems quite scarce and notoriously hard to get close to. Something to return for.
I could not find a great deal of information about Nyungwe's other mammals. There was a small booklet for sale in the office, written by the Wildlife Conservation Society (WCS), which was nice but didn't tell me much more than what was in the useful Rwandan Travel Guide from Bradt Travel Guides. I saw Duiker tracks once in the forest (there are reputed to be 3 species there –Weyn's, Yellow-backed and Black-fronted Duikers). The last Elephant was shot in 1999, though there are plans to reintroduce some, not least because they will help tackle some of the growing weed problems in the forest. The guide books talk of Golden Cats and Congo Clawless Otters but no one I met had ever seen one.
There are, however, at least seven species of Squirrel in the park according to this 2020 paper. I saw four: Boehm's Bush Squirrel was common in the forest, usually active high up in larger trees, often in small parties. African Giant Squirrels were also quite common, I heard a couple and saw a young one in the garden at Uwinka. Generally these animals stick to the canopy (thogh IUCN range maps do not show this species coming into Rwanda). Two other species I saw were identified by my guide, Claude, as Fire-footed (Cuvier's) Rope Squirrels (Funisciurus pyrropus), and the endemic Ruwenzori Sun Squirrels though I heard much later (thank you Jane Widness) that my photo was in fact of a Carruther's Mountain Squirrel (Funisciurus carruthersi). Both were common around Uwinka, and generally could be seen low down, either on the ground or in tangles of secondary growth. The Uwinka area is probably the easiest spot to look for all the squirrels, not least because you can enlist the help of those working around camp to keep an eye out.  These four, plus an additional three species were also recorded during research for the 2020 paper: Ruwenzori and Montane Sun Squirrels along with Alexander's Squirrel.
I took two quite short night drives with Alphonse along the road up to Uwinka (staying up late to take me spotlighting was not Alphonse's strongest point). We saw eyeshine every 20 minutes or so, but the animals were skittish in the light and I only got a long look at one – though that was deep in the foliage. I am not sure what it could have been if it wasn't a Lord Derby's Anomalure. The guides seldom if ever go spotlighting but I was told that Anomalures are quite commonly seen sunbathing in the morning, especially in the dry season.
Giant Pouched Rats are apparently quite common in the forest, while Genet species (perhaps Rusty-spotted and Servaline?) are often seen along the roads. Bushbabies and Tree Hyraxes are reputed to be active at night.
You are required to take a guide with you on just about any of the longer walks. The guides I used – Aime at Gisakura and Claude at Uwinka – were both good at finding things. Claude in particular was very good at squirrel spotting.
I set a few Elliott Traps around the resthouse – not allowed apparently, even though it is outside of the park. I caught a couple of mice that looked like they could have been Soft-furred Mice. After some research and discussions with those more knowledgeable than me I satisfied myself that they were African Soft-furred Mice (Praomys jacksoni).
Community Reports
Rwanda and Uganda, 2018: Andy Murch,  2 weeks (or so) & 42 species (with 15 primates) including Uganda Crested Mangabey, Ashy Red Colobus, Red-tailed Monkey, Giant Forest Hog and Black-fronted Duiker.
Rwanda, 2014: Mattia Altieri, 8 days & 9 species including Spotted Necked Otter, Mountain Gorilla and Mona Monkey.
Rwanda, 2012: Coke Smith, 9 days & 20 species including Chimpanzees and some interesting rodents.
Uganda & Rwanda, 2012: Royle Safaris, 12 days & over 30 species including Giant Forest Hog, Potto and some nice primates.
Uganda & Rwanda, 2012: Royle Safaris, 10 days & 25 species including Water Chevrotain, Carruther's Mountain Squirrel and a lot of nice primates.
Also See