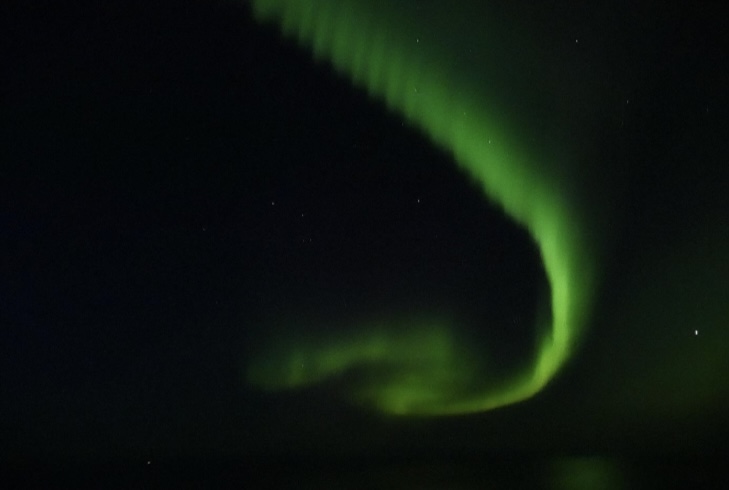 The Weekly Recap
Hi, here is this week's recap:)
There have been only two trip reports this week. The first is of a 9 day cruise through Greenland, featuring Polar Bears, Muskox and a gorgeous picture of the Northern Lights! (Fun fact: I'm pretty sure I saw them the other day here in Durham, which is surprisingly south, so keep an eye out if you're in the north of England. They were much less spectacular than the ones in the photo of course, but it was still very exciting!). 
The other was this trip to Ecuador in July – 36 species (Spectacled bear, Oncilla (so cute), Western Pygmy Marmoset…), some lovely pictures of the Cloud Forest and a Striped Hog-nosed Skunk looking like it's just been caught in the act of doing the rhyme (and the crime). 
Someone here is looking for advice on where to go in Bolivia to see a few specific species, so check it out if you know the area!
If anyone wants to join a cetacean-watching trip in December (Pygmy Killer Whales, Blainville's Beaked Whales, Rough-toothed Dolphins), there are 3 spaces on this one in Hawaii. Full disclaimer: this trip will include my father and myself, so whether that should encourage you or put you off is for you to decide. But if I were you, there would be no hesitation for the latter… Unless you would like to witness my brother and I finding fun new ways to make him enter Dragon Daddy mode. 
If you know any good organisations for Vaquita conservation, please comment here – the Nat Geo documentary about them (Sea of Shadows) shows the worrying risk of their extinction. 
A mammalwatcher going to Ghana in December would love some advice on what gear to pack, so let them know here🙂 Personally, I would suggest bringing a new soul. 
Finally, this great post from Venkat about where best to find different chipmunk species is very useful for anyone with a hankering for some autotuned song and dance (or is Alvin and the Chipmunks not what he meant…). 
If you would like to subscribe only to weekly updates like these from mammalwatching.com, you can visit this page. 
Thanks for reading:) 
Katy
Cover photo: Curtis Hart