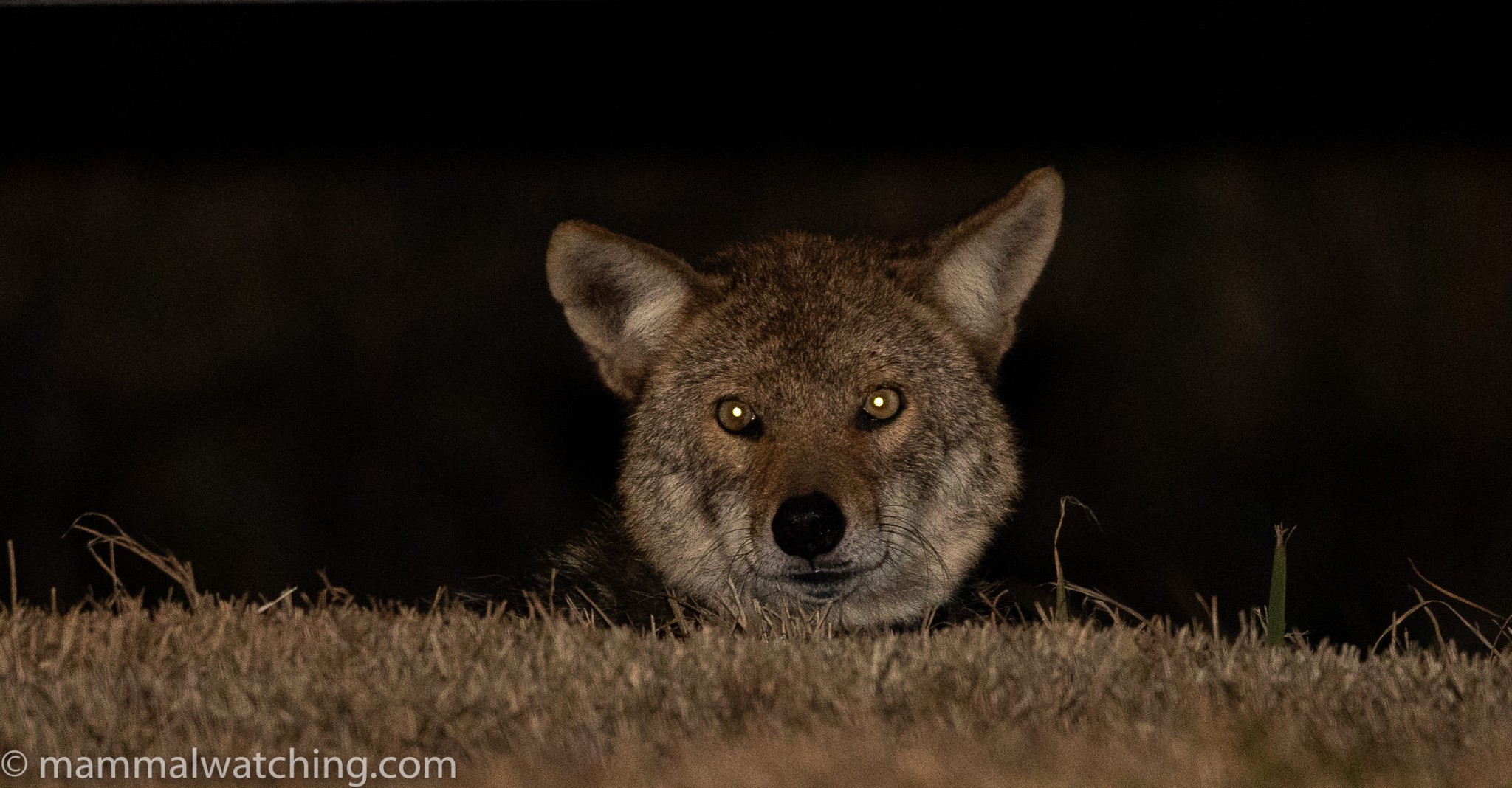 North Carolina
Although I've been to North Carolina several times I've only spent two weekends looking for mammals, a 2016 weekend in Cape Hatteras, and a 2022 visit to the Alligator River National Wildlife Refuge and surrounding area.
Alligator River National Wildlife Reserve
Cape Hatteras
In August 2016 I spent two days at sea on consecutive Cape Hatteras birdwatching pelagic trips  I saw the  Atlantic Spotted Dolphins I had hoped for, and a pod of Gervais' Beaked Whales that I had only dreamt of!
Gates County and the Great Dismal Swamp
In February 2022 Charles Foley and I visited Floyd and Signa Williams home near the Great Dismal Swamp. With their, and Todd Pusser's help, we found Golden Mice, as well as four more common rodents species: White-footed and Cotton Mice, Marsh Rice Rats and Hispid Cotton Rats.
Community Reports
Red Wolf (North Carolina) and New England Cottontail (Cape Cod), 2022: Aidan Place's report of seeing both species this year.
Alligator River NWR, 2022: Greg Easton, 3 days & 4 species including Black Bears and a Red Wolf.
Alligator River NWR and around, 2022: Jon Hall, 3 days &  12 species including Red Wolf, River Otter and Golden Mice.
Cape Hatteras Pelagic, 2016: Jon Hall, 2 days with Atlantic Spotted Dolphins and a Gervais' Beaked Whale.
Alligator River NWR, (2013): Cheryl Antonucci, 2 days & 4 species including River Otters and Black Bears. But no Red Wolves or Marsh Rabbits.
Also See