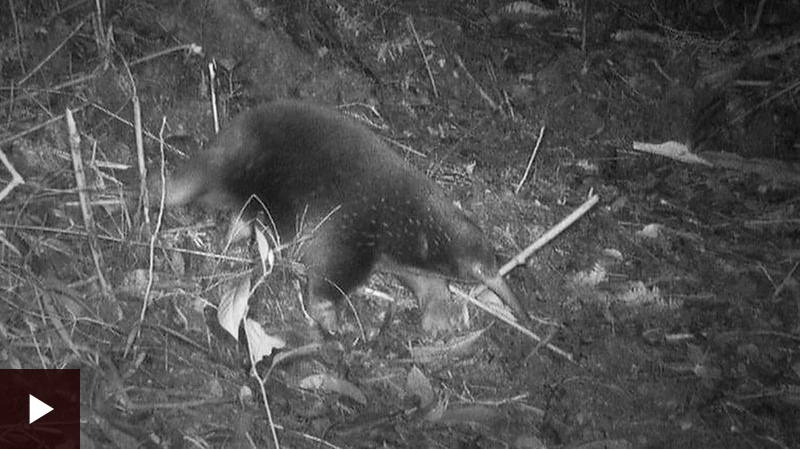 The Weekly Recap
Hi everyone, welcome back to the weekly recap! This recap will be of the last two weeks as I was very busy last weekend with my dad and brother coming to visit me at university. The only notable mammals seen were gaggles of posh students so a trip report of that won't be necessary. 
The first trip report of the past two weeks was from Vancouver Island and Jasper National Park with 21 mammal species! As a family mammalwatching trip focused on not "boring their mom and sister too much", I can heavily relate to the dynamic… It was a great trip for sea life though (whales, sea lions, otters…) and there are some lovely pictures. 
Next is Chile! Part of Coke Smith's Great Primate Safari, cool species like Guanaco, South American Sea Lions and more were seen (as well as cool birds… sorry). 
This trip report is of the year's second Western Sahara Royle Safaris tour – Fennec Foxes, African Golden Wolf and a cute little Desert Hedgehog. There will be another running in March 2024 if anyone is interested! 
Last but not least is a Tapanuli Orangutan trip to Batang Toru, Indonesia. It was very successful and some other nice mammals were seen, like Siamangs and Black Sumatran Langurs. There's a great photo captioned "The big boss" of an orangutan looking like he's just been subjected to yet another gingers have no soul joke. 
In some very cool news, the Attenborough Long-beaked Echidna, long feared to be extinct, has been rediscovered by scientists! A video of it is here. My dad was as excited by this as the release of Paddington 2. Well… almost. 
A Bornean bat opinion is needed here – perhaps an Acuminate Horseshoe or Bornean Horseshoe, so comment if you know! 
A Sumatran Striped Rabbit was sighted twice in one night, after 11 years of the species not being seen by a local guide. I must say I can relate to this – I would love not to be seen for 11 years, especially if it was due to some lovely napping. 
A very good point is made in this post about the lack of urban mammal trip reports – why not post about the species you see in your own cities! Personally, I have been seeing the cutest European Hedgehogs, Grey Squirrels and European Rabbits around my campus. A (rather well-fed) squirrel lives in the tree outside my window, and I get to watch it nibble on its food for a while before (clumsily) dropping it and proceeding to bounce around in a panic (as would I in that situation). And if I ever write anything closer to a trip report than that, please send help (or a gun). 
If you have any recommendations for guides/tour companies around Cape Town for a trip in January, please share here🙂 
And finally, three new reviews of field guides have been posted to the website during these past two weeks, all from Martin Parry! The guides cover Tawau Hills Park, Borneo and another pocket guide to Borneo. 
If you would like to subscribe only to weekly updates like these from mammalwatching.com, you can visit this page. 
Thanks for reading:) 
Katy
Cover photo: BBC (Attenborough Long-beaked Echidna)